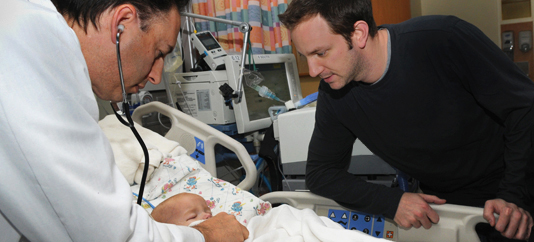 For more information, please visit our web site:


Division of Pediatric Critical Care Medicine
The Pediatric Critical Care Center at NewYork-Presbyterian Hospital/Weill Cornell Medical Center is a multidisciplinary facility providing state-of-the-art care to infants, children, and adolescents with life-threatening medical and surgical conditions.
We work in conjunction with families, referring physicians and hospitals to provide the medical resources and facilities needed to handle special cases and critical situations.
 
In addition to clinical care, the Division of Pediatric Critical Care Medicine sponsors an active research program.  We are investigating the mechanisms of critical illness and organ failure as well as the body's immunologic response to severe illness. Scientists in the Division are conducting cutting-edge research in the area of day/night (diurnal) physiologic and immunologic changes that the body experiences in the face of critical illness.
Contact
525 East 68th Street
M-508