Conversations with Cornell Kidney
A Six-Part Virtual Education Series for Patients, Caregivers, and our Transplant Community on the last Tuesday and Wednesday of each month. 
Hosted by: Judith Hambleton, SRN, CCTC, Chief Coordinator, and Eliza Bensley, RN, BSN, Transplant Educator
Conversation 3: Deceased Donor Transplant
Our experts will be covering the entire process of getting listed on the national waiting list to transplant. 
This series is free to attend but registration is required.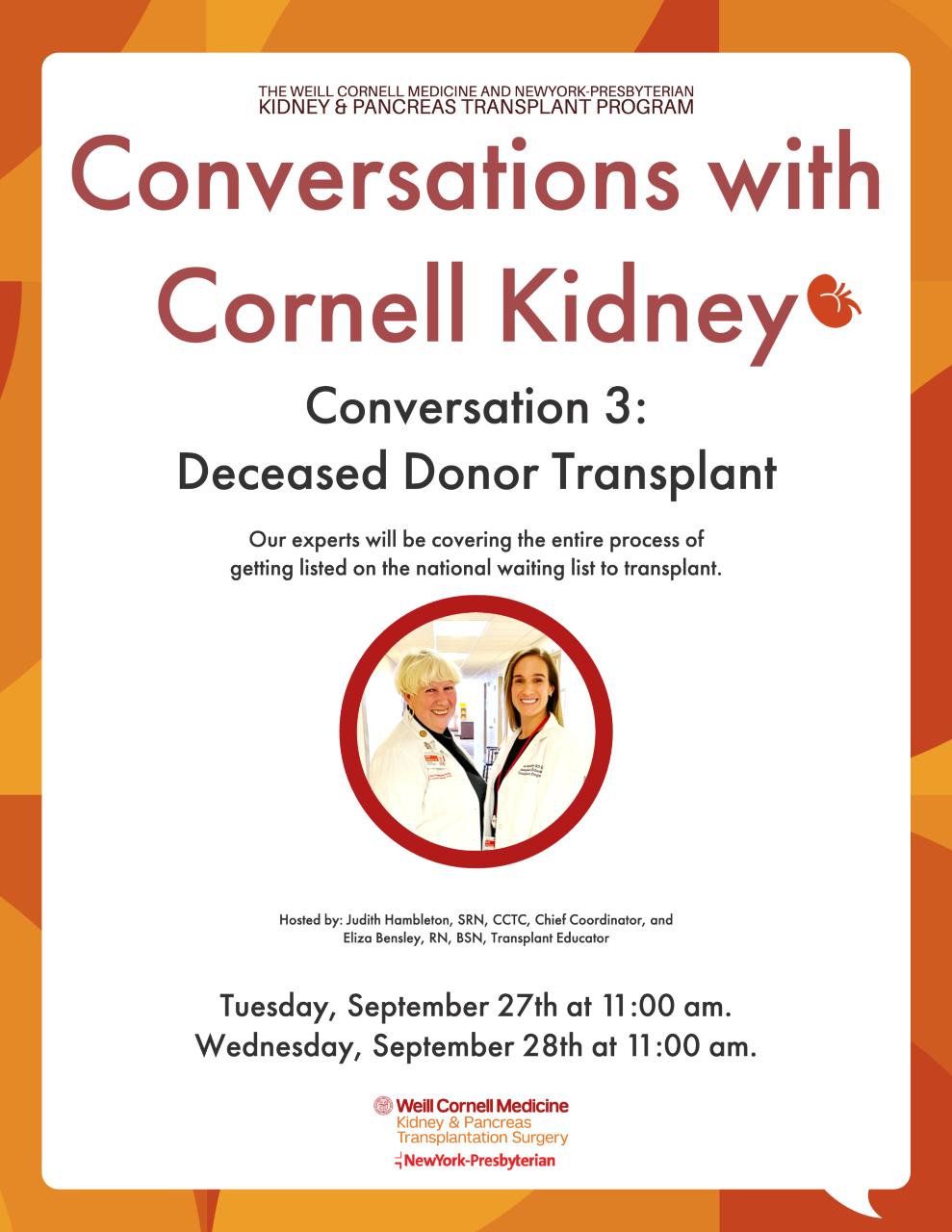 There are no events scheduled at this time. Check back later.