Every person is different and every transplant is different. Exciting new anti-rejection medications are being studied, as well as medications to improve the function of deceased donor kidneys. In addition, we are beginning to study ways to wean patients off of immunosuppression after the transplant.
Results improve continually as physicians and scientists learn more about how the body deals with transplanted organs and search for ways to improve the success of transplantation.
At Weill Cornell Transplant Center — a part of the prestigious academic medical center at NewYork-Presbyterian — we are dedicated to performing research so that we can help to move the field of transplantation forward into the future. 
As a patient at the Transplant Program at Weill Cornell Medicine and NewYork-Presbyterian, we will make you aware of any opportunities to take part in clinical research studies, both before and after transplant. Some studies follow your progress after transplant, while others study new medications to prevent rejection or improve the function of your kidney.
Some studies we have been involved with include:
Study of new medications to improve kidney function after deceased donor kidney transplant
Clinical trials of new medications that suppress the immune system
Development of new noninvasive ways for diagnosing transplant rejection
See what clinical trials are currently active at Weill Cornell Medicine.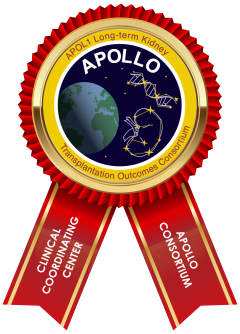 Our transplant center is part of the APOL1 Long-term Kidney Transplantation Outcomes (APOLLO) Network, a national study supported by the National Institutes of Health (NIH) that is working to address racial disparities in kidney transplant outcomes.  The Community Advisory Council has played an important role in this study – see recent publication from the APOLLO's Community Advisory Council - Improving Kidney Disease Research in the Black Community: The Essential Role of Black Voices in the APOLLO Study