Receiving a Kidney Donation From a Dear Friend
March 18, 2021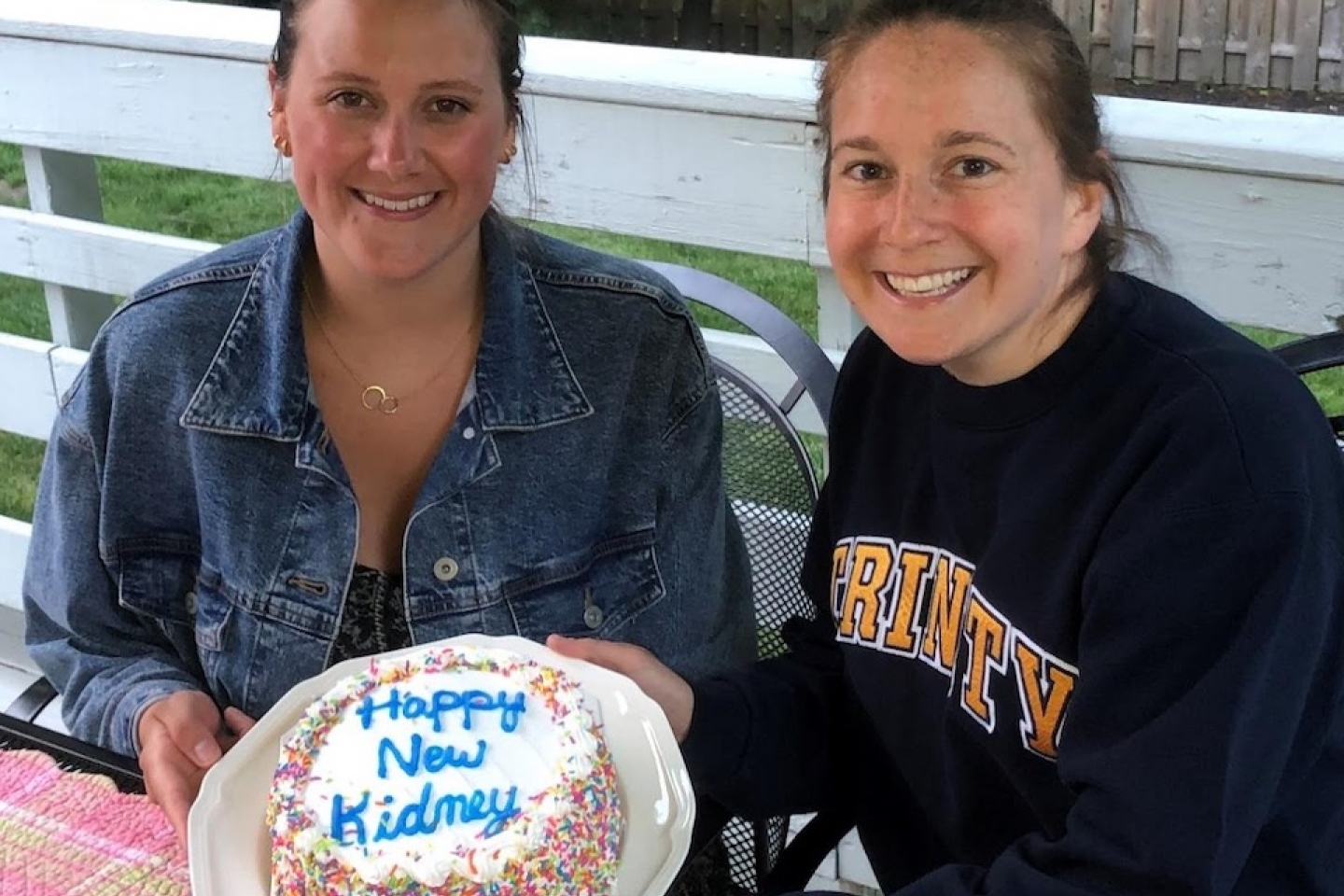 The COVID-19 pandemic was not enough to derail a kidney transplant for Kerry Lang, 26.
Though her original surgery date for Kerry and her donor and dear friend, Annie was April 9, she didn't have to wait long for the next opportunity.
"I was so excited when we were scheduled for a new surgery date, June 3rd," Kerry says. "While I was apprehensive about having surgery during COVID 19, the team at Weill Cornell Medicine and NewYork-Presbyterian Kidney & Pancreas Transplant Program assured me that they were doing everything possible to keep the patients and the staff safe."
Prior to surgery, the NewYork-Presbyterian (NYP)/ Weill Cornell Medicine (WCM) staff tested Kerry and Annie twice for COVID-19.
"I was even tested again the day I was discharged from the hospital," Kerry says. "My hospital room door had signage prohibiting entry without a mask. The doctors, nurses and staff always made me feel safe by wearing a mask and constantly changing gloves."
Post-transplant, Kerry sees the NYP/WCM team at the David H. Koch Center (DHK) for follow-up visits.
"The DHK building is a phenomenal update to the NYP/WCM transplant process…[it] is spacious and clean," Kerry adds. "I feel incredibly safe and comfortable when I go to DHK twice a week for my post-transplant appointments. I am so thankful for the entire staff at NYP/WCM for making my experience so great, especially during this time!"
Clinical Service
Physician