A Second COVID-19 Booster: Your Questions Answered
May 3, 2022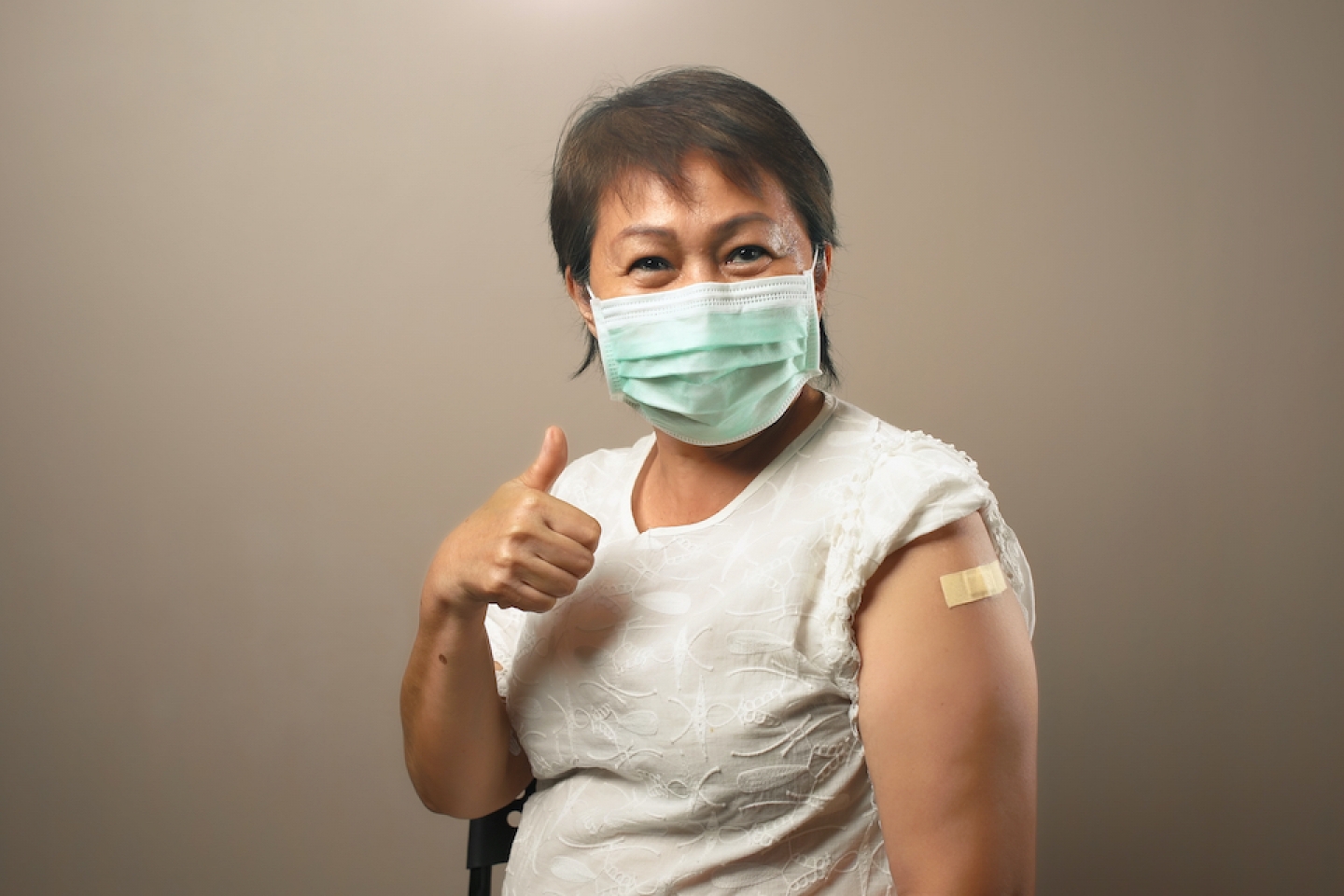 More than two years have passed since COVID-19 started its relentless spread across the country, and the pandemic continues to upend our lives even now. Yet as of the latest count, only 66.4 percent of the U.S. population is fully vaccinated. That number is higher in New York City—nearly 80 percent. But that still leaves about 3,764,000 million people in the New York Metropolitan Area who remain unvaccinated. Clearly, vaccinating the unvaccinated remains a top public health priority.
At the same time, the Centers for Disease Control (CDC) has issued a new guidance recommending a second COVID-19 booster for three groups of patients:
People 50 and older
Patients 12 and over who are moderately or severely immunocompromised
Anyone who received the Johnson & Johnson vaccine for both their first dose and booster
Note that children 5 to 11 years old who are immunocompromised are not eligible for a second booster at this time.
Why are boosters needed?
The most important vaccine doses are the initial ones, says Dr. Kristen Marks, Associate Professor of Medicine in the Division of Infectious Diseases at Weill Cornell Medicine.
However, in light of the rapid spread of BA.2, a subvariant Omicron, as well as other variants of the virus that may yet come along, a second booster can deliver an extra layer of protection to particular groups of patients who may not respond to the vaccine as well as most people.
All patients 50 and over are eligible for the second booster. That's because the protection provided by the original vaccine doses tends to wane over time in older adults. Immunocomprised patients 12 and over are eligible for the booster as well. But how do you know if you are a member of that group?
Who is considered "moderately or severely immunocompromised"?
"It is estimated that about 3 percent of the population has an immunocompromising condition such as cancer, heart disease, diabetes, HIV infection, or an autoimmune disease," says Dr. Roy Gulick, Chief of the Division of Infectious Diseases and the Rochelle Belfort Professor in Medicine at Weill Cornell Medicine. "Patients undergoing chemotherapy or who take medications that dampen the immune response—corticosteroids or immunomodulators, for example—are considered immunocompromised."
Organ or stem cell transplant recipients and patients who have moderate or severe primary immunodeficiency are also included in the immunocompromised group.
The CDC's latest guidance
A second booster dose of the Pfizer BioNTech or the Moderna vaccine will strengthen protection against severe disease and keep vulnerable patients from its worst outcomes.
If you are a member one of the eligible groups described above, here are the CDC's most recent guidelines regarding which booster to seek, depending on which vaccines you have already had:
Pfizer-BioNTech
If you had the first two doses of the Pfizer vaccine, your second booster must be an mRNA vaccine (Pfizer or Moderna). Wait at least 4 months after your first booster before getting your second one. Teens from 12 to 17 years old may only get the Pfizer second booster—not the Moderna shot.
Moderna
If you had the first two doses of the Moderna vaccine, your second booster must be an mRNA vaccine (Pfizer or Moderna). Wait at least 4 months after your first booster before seeking your second one.
Johnson & Johnson's/ Janssen
If you received a J&J vaccine for both your primary dose and your first booster, you are eligible for a second booster, no matter what your age or health status. Wait at least 4 months after your first booster before seeking your second one, which must be an mRNA vaccine (Pfizer or Moderna).
What does "fully vaccinated" mean?
Most people may consider themselves fully vaccinated two weeks after their second dose in a two-dose series, as with the Pfizer and Moderna vaccines, or two weeks after the single-dose J&J vaccine. However, "fully vaccinated" is not the same as having the best protection. People are best protected after receiving a booster at least five months after their second dose of the original vaccine. Most patients do not need a second booster to be considered fully vaccinated.
Do COVID-19 vaccine boosters have side effects?
Says Dr. Gulick, "We are not seeing increased risk of any of the side effects people have experienced after shots one and two, such as pain in the upper arm, a day or two of muscle aches, fatigue and, occasionally, fever. And all of these tend to resolve quickly.
What about breakthrough infections?
"No vaccine is perfect," Dr. Gulick says, "and these COVID vaccines actually work better than many of the other vaccines we routinely recommend. It didn't come as a surprise that we would see some breakthrough infections in vaccinated patients. The good news is that such infections are almost always mild. People may get upper respiratory symptoms—a runny nose and a cough, maybe—but these symptoms go away within a couple of days. It's highly unlikely that anyone with a breakthrough infection will need to be hospitalized."
Why does public health information about COVID-19 keep changing?
"Remember, this is a new disease. We're collecting data and making recommendations as we collect it," says Dr. Adam Stracher, Chief Medical Officer at Weill Cornell Medicine and Director of the Primary Care.
In other words, studies are unfolding in real time. "We want to make the most up-to-date recommendations we can, based on the data we have," adds Dr. Gulick.
As the central public health institution in the country, the CDC continues to urge everyone to get vaccinated in the first place. A first booster is highly recommended as well, as it can help people avoid the worst outcomes of COVID-19 infection. And a second booster will provide protection for the most vulnerable among us.
To schedule your first or second booster dose, log in to Connect, or visit vaccines.gov to find a local pharmacy or other location offering boosters.
Clinical Service
Physician