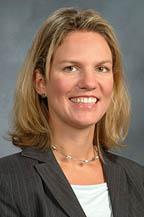 Kristen Marks, M.D.
Provider of world-class care at NewYork-Presbyterian
Medical Specialties
Public Health-Preventative Medicine
Infectious Disease
Locations and Appointments
Insurances Accepted
Please contact the doctor's office to verify that your insurance is accepted.
Blue Access
Blue Connection
EPO
HMO
Mediblue (Senior)
PPO
Freedom
Liberty
Medicare Advantage
Metro/Core/Charter
About Kristen Marks, M.D.
Personal Statement
My medical training coincided with a time of intense progress in the treatment of HIV infection following the discovery of protease inhibitors and effective antiretroviral combination therapy. During my medical school clinical rotations at New York Presbyterian Hospital-Columbia and residency training at New York Presbyterian Hospital-Cornell, I observed the life-saving capacity of these therapies as they became established in clinical practice. I also had the opportunity to care for patients who had exhausted the currently available drug options and were receiving newer agents through studies such as those conducted at the Cornell Clinical Trials Unit. During these years of progress in the management of HIV, I witnessed viral hepatitis, particularly hepatitis C infection, emerge as an increasingly common cause of morbidity and mortality in HIV-infected persons; however, the available therapies for hepatitis C continued to fail most HIV-infected patients. These experiences influenced my decision to further my training in the subspecialty of Infectious Diseases, focusing on care of patients coinfected with HIV and viral hepatitis infections. In addition, I began research with the aim of optimizing treatment of Hepatitis C in HIV-infected patients. Today, I continue this research at the Weill Cornell Clinical Trials Unit. I also care for patients living with HIV infection (Center for Special Studies) and viral hepatic infections (Hepatitis Clinic). In addition, I am fortunate to participate in the teaching of medical students, residents and fellows.
Biographical Info
Dr. Marks is an Associate Professor of Medicine at Weill Cornell Medicine (WCM) where she conducts clinical trials related to HIV, HCV and COVID prevention and treatment. She received Internal Medicine residency and Infectious Diseases fellowship training at New York-Presbyterian Hospital (Cornell), where she focused clinical training and research on HIV and hepatitis virus infections and completed Weill Cornell's Master's Degree in Clinical Investigation. She has taken a leadership role advancing the treatment of HIV and hepatitis C in underserved populations at Cornell through clinical, education, and research activities. Her current research focuses on improving treatment outcomes in patients with HIV and hepatitis virus co-infections. Several research projects have focused specifically on people who inject drugs including an ongoing R01-funded study comparing HCV treatment delivery at a community syringe exchange program with usual care. She is the co-chair of an AIDS Clinical Trials Group (ACTG) multi-center study to assesses a novel Hepatitis B vaccine, currently serve on three ACTG protocol teams, and is a member of the ACTG Hepatitis Transformative Science Group. She serves as a co-director of the Cornell HIV/AIDS Clinical Trials Unit, where she conducts several treatment studies related to HIV and hepatitis viruses. She served as co-chair of IDSA/AASLD's joint guidelines panel for "Recommendations for testing, managing and treating hepatitis C" and as a member of New York State's HCV guidelines panel. When the COVID pandemic hit New York City, she led the phase 3 studies of remdesivir at Weill Cornell as well as a phase 3 studies of a vaccine for the prevention of COVID.
Board Certifications
American Board of Internal Medicine
American Board of Internal Medicine (Infectious Disease)
Clinical Expertise
AIDS (Acquired Immune Deficiency Syndrome)
HIV (Human Immunodeficiency Virus Infection)
Hepatitis C/HIV Coinfection
Education
Weill Graduate School of Medical Sciences of Cornell University

Columbia University College of Physicians and Surgeons
Appointments
Associate Attending Physician

NewYork-Presbyterian Hospital

Associate Professor of Medicine

Weill Cornell Medical College, Cornell University
External Relationships
Relationships and collaborations with for-profit and not-for profit organizations are of vital importance to our faculty because these exchanges of scientific information foster innovation. As experts in their fields, WCM physicians and scientists are sought after by many organizations to consult and educate. WCM and its faculty make this information available to the public, thus creating a transparent environment.
No External Relationships Reported