A Second Chance for This Liver Transplant Patient
October 27, 2020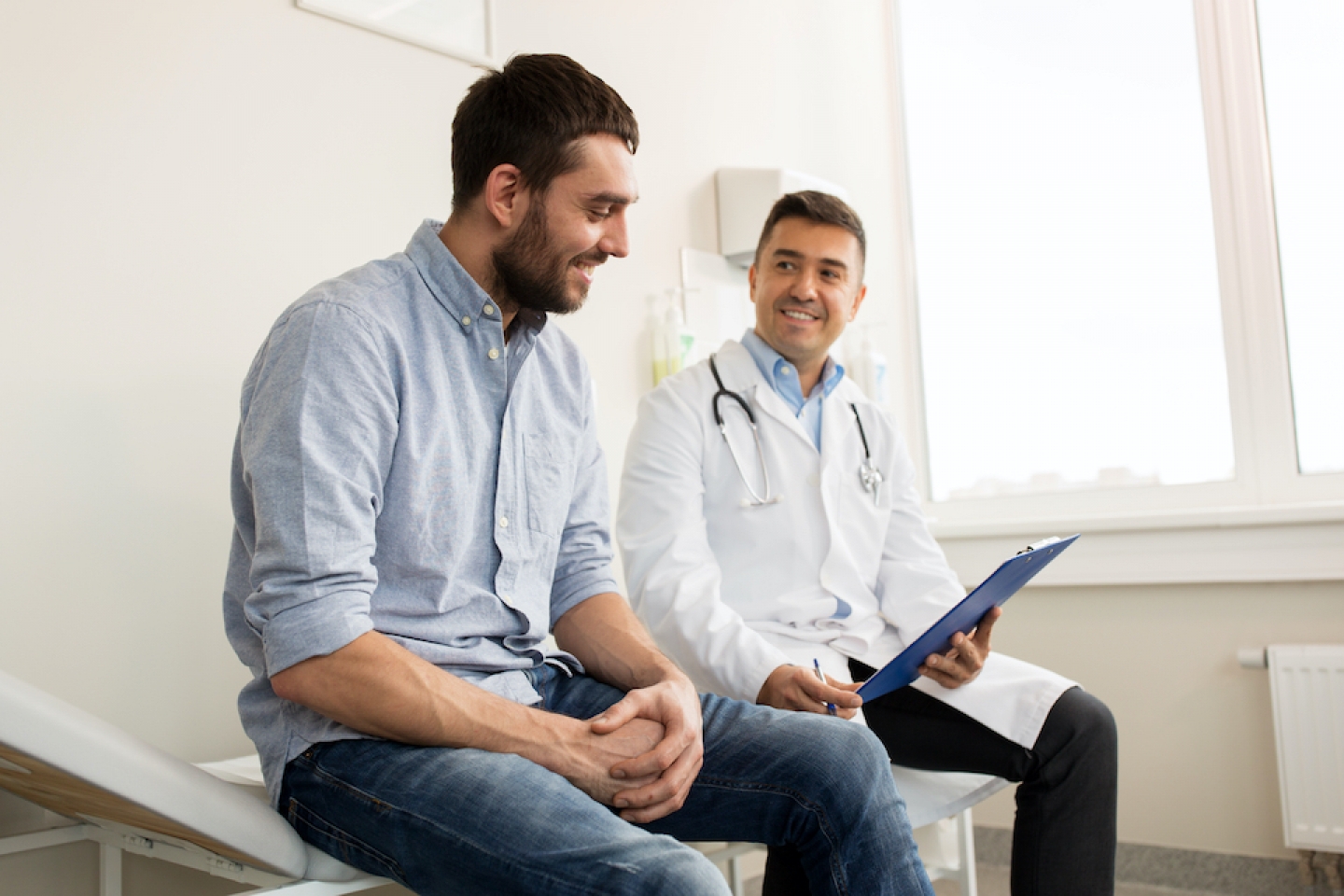 This article was originally published on NewYork-Presbyterian Patient Stories.
Nick Oprish recalls the precise date--May 1, 2019--when he and his wife, Melissa, learned that the chest pains he'd been experiencing were due to aggressive liver cancer.
The diagnosis floored Nick, a sales management professional, who'd not had liver trouble as an adult, but had been diagnosed as a teenager with cryptogenic cirrhosis (which his current doctors ultimately corrected to autoimmune hepatitis).
The cancer had overtaken more than half of Nick's liver, preventing him from being a candidate for liver transplantation. In the weeks to follow, doctors at two major medical centers in Minnesota told him they had no definitive treatments to offer. One referred Nick to a Toronto hospital with a reputation for performing liver transplants in high-risk patients.
That's the visit that ultimately connected Nick with the multidisciplinary team that would save his life—the experts at NewYork-Presbyterian/Weill Cornell Medical Center, led by surgeon  Dr. Karim J. Halazun. Dr. Halazun and hepatologist  Dr. Catherine Lucero  decided to start the transplant evaluation.
In one day, Nick and Melissa had seven appointments, all at one center. The plan? To create an aggressive treatment to shrink Nick's tumors enough for him to be eligible for transplant.
"There is no way for me to translate how this team operated together," wrote Melissa in the blog she kept during Nick's journey. "We had 500% confidence that these doctors would fight for him to be approved for this path. We saw their drive and empathy for him right before our eyes."
In the months that followed, interventional radiologist  Dr. Anuj Malhotra, administered six treatments. They included inserting radioactive beads through a catheter directly into Nick's liver tumors, and periodic treatments of chemotherapy drugs and synthetic materials placed into a blood vessel feeding a tumor to cut off the tumor's blood supply and trap the chemotherapy.
The tumors responded. After many ups and downs (including the discovery of other liver tumors that also were treated), Nick received news: he was put on the waiting list for a liver transplant.
Soon after having completed his final interventional radiology treatment, Nick and Melissa received the call from Dr. Halazun. A liver was available. Hours later, Dr. Halazun and his team removed and replaced Nick's cancerous liver.
Nick responded well to the transplant, but developed complications that required a return to the hospital for a repair to a tear in his stomach lining—conducted endoscopically by hepatologist  Dr. Russell Rosenblatt. The NewYork-Presbyterian doctors also found a tear in Nick's aorta, which is now being monitored.
Nick and Melissa stayed in New York so his medical team could continue to monitor his progress through periodic blood work and visits. And when the city was experiencing the height of the COVID-19 pandemic, they conducted meetings with their doctors via telemedicine, which he now continues at home in Minnesota.
"Amazing things are happening [at NewYork-Presbyterian], and it's not just the treatments — it's the people. The doctors, the nurses, and the staff are all amazing," he adds. "They gave me a second chance."
Clinical Service
Practice
Physician