Updated Mask-Wearing Recommendations for Fully Vaccinated People
August 4, 2021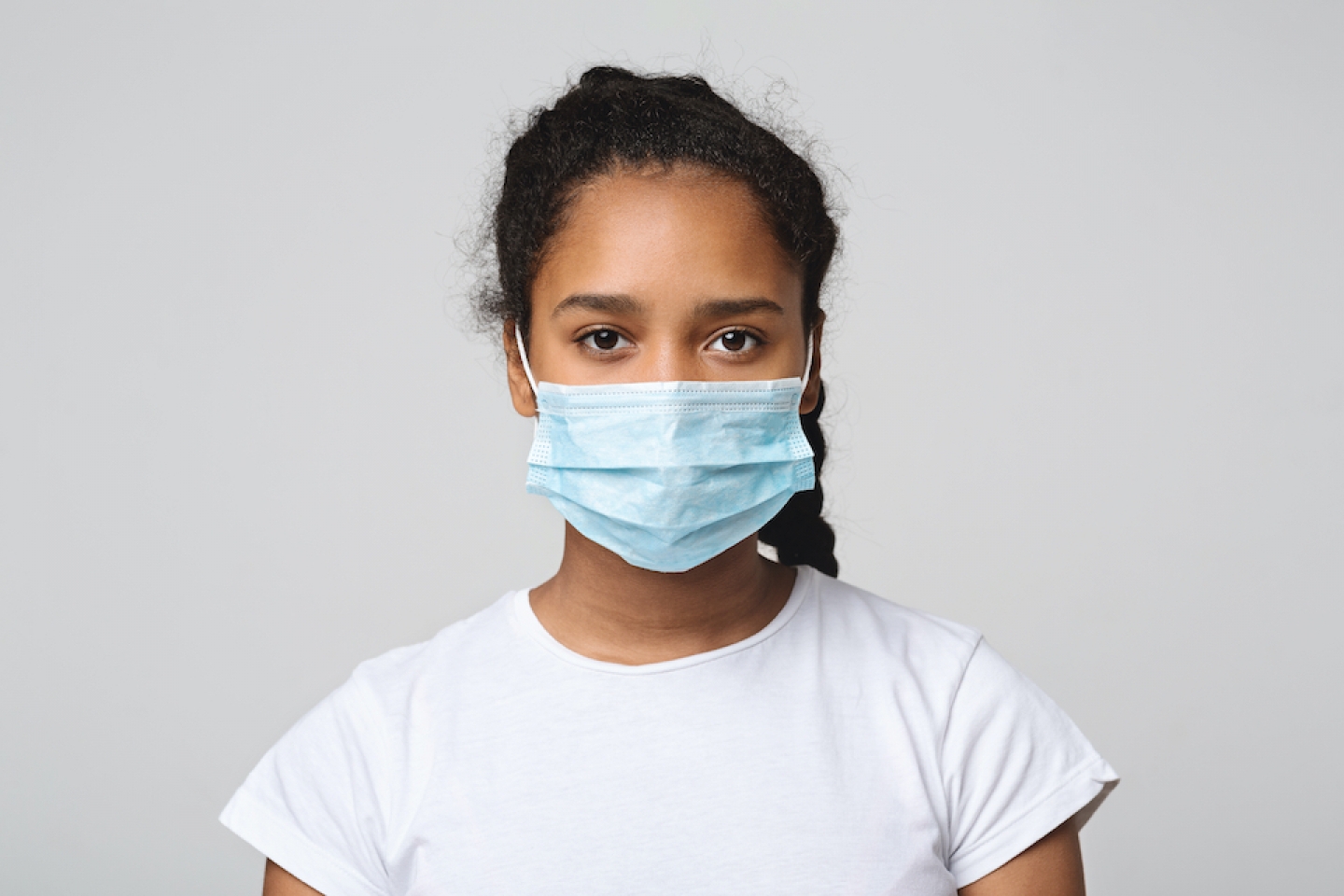 We're not out of the woods yet.
Just when many Americans returned to mask-free living, the Centers for Disease Control and Prevention (CDC) has issued--or re-issued--mask-wearing guidance in response to the widely proliferating Delta variant and resulting surge in COVID-19 cases.
The vast majority of new infections in the United States are among unvaccinated people, and the CDC, along with the nation's public health officials, are urging them to get a shot or continue practicing health precautions, like wearing a mask and physically distancing.
The CDC is also calling on all vaccinated people to mask up and socially distance in certain public settings because of the current uptick in cases.
Although the risk of fully vaccinated people getting COVID-19 is low, it can occur, says Roy M. Gulick, MD, Rochelle Belfer Professor in Medicine, Chief, Division of Infectious Diseases. "Even with the best COVID-19 vaccines, 5% of vaccinated people can still catch the virus, although almost always with no symptoms or just mild illness," Dr. Gulick says. "Emerging data suggest that the vaccine reduces both symptomatic and asymptomatic infection (viral carriage) by up to 90%, which leaves a small (5%-10%) chance of transmitting or acquiring infection," he says. Yet, Dr. Gulick adds, "Some of the newer viral variants may be less susceptible to the vaccine-generated immune responses."
Moreover, fully vaccinated people who become infected with the Delta variant--which is twice as contagious as the previous variant of the virus--can spread it to others, especially those with increased susceptibility, like immunocompromised individuals.
It is important, therefore, to know the level of COVID-19 in the community where you live or plan to spend time, advises Matthew S. Simon, MD, Assistant Professor of Medicine in the Division of Infectious Diseases and Assistant Attending Physician at New York-Presbyterian Hospital/Weill Cornell Medical Center. If community rates are climbing--as they are in New York City--then keep in mind that there is some risk involved in eating inside a restaurant or going to a bar. Because COVID rates are on the rise, only 55% of New York City residents are fully vaccinated, and the vaccines are not 100% protective, crowded indoor settings still pose a risk of transmission even for those who are fully vaccinated, Dr. Simon says.
And, keep in mind that being partially vaccinated is not the same as being fully vaccinated, Dr. Simon says. "People can't run out a week after they've gotten their shot and think they have full protection," he says. Being fully vaccinated is defined as "at least two weeks after a second dose of the Moderna or Pfizer shot, or a single dose of the Johnson & Johnson."
To reduce the risks of viral infection and transmission, the CDC recommends that fully vaccinated people:
Wear a mask in public indoor settings if you are in a location with high COVID-19 transmission rates, or someone in your household is immunocompromised or has diabetes, overweight or obesity, a heart condition or other potentially serious medical condition.
Get tested if you experience COVID-19 symptoms, or 3-5 days after being exposed to a suspected or confirmed case of COVID-19.
Wear a mask in public indoor settings for 14 days after being exposed, or until you receive a negative test result.
Quarantine if you have tested positive for COVID-19 in the preceding 10 days or are experiencing  COVID-19 symptoms.
Finally, assess whether your activities will put you in close contact with someone who is unvaccinated or otherwise at risk, and how you can maintain a safe distance. "When you're out in public, it's still important to wear a mask, even if you're fully vaccinated," Dr. Simon says. "It's important not just for you but for the community at large."
Clinical Service
Physician