Variants Could Be Keeping COVID-19 Numbers High
May 26, 2021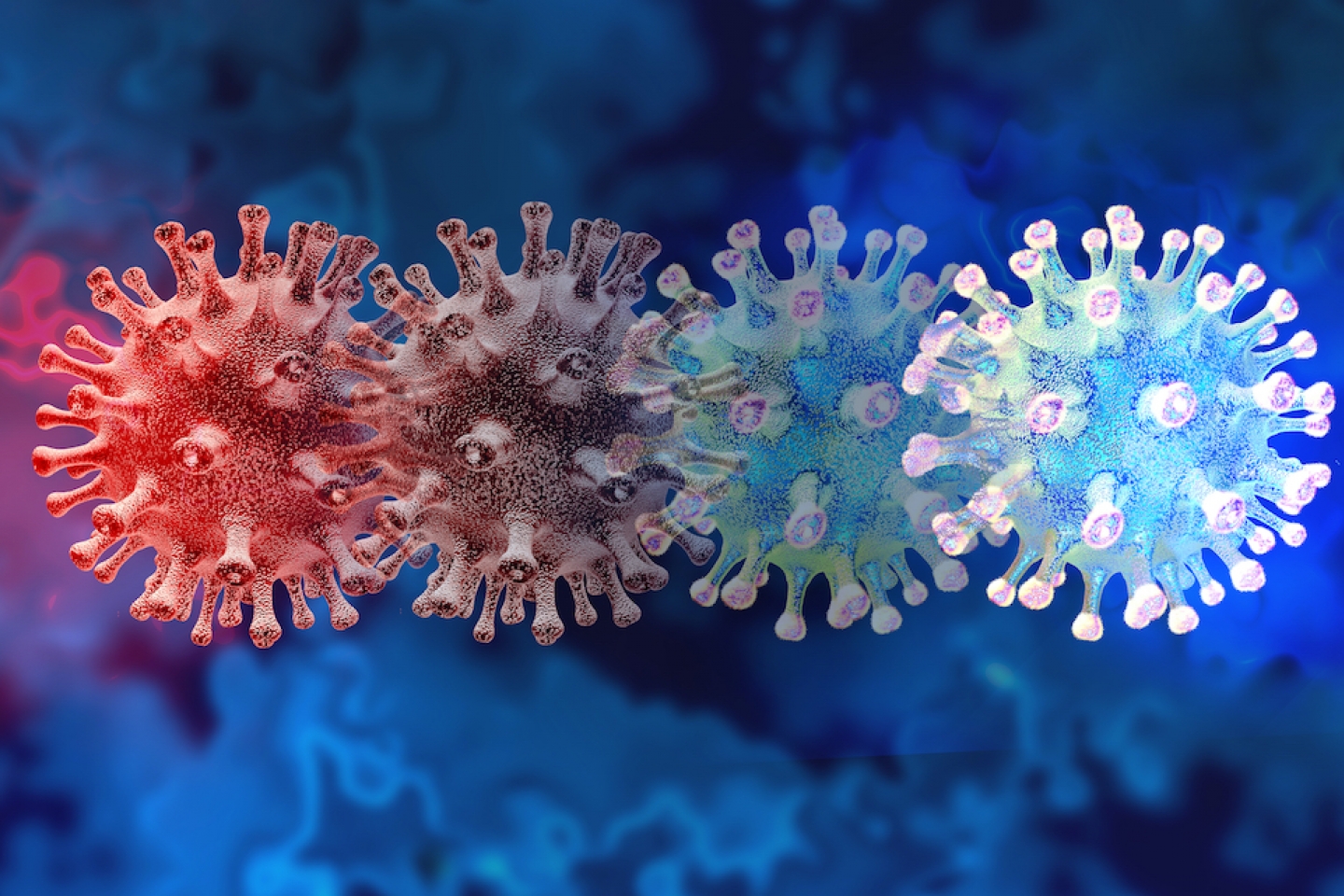 Even though more than half of American adults are partially vaccinated and 50% of all Americans are fully vaccinated, according to the U.S. Centers for Disease Control, the number of COVID-19 infections remains high.
Why?
Yes, more Americans are getting vaccinated. But too many are not. Moreover, increasing vaccinations, along with pandemic weariness, have inspired less cautious behavior, including non-essential activities like travel and indoor dining, as well as states' relaxation of mask mandates. Although the U.S. Centers for Disease Control (CDC) recently gave fully vaccinated people the green light to go mask-less and quit social distancing in many settings, unless federal, state, local, tribal, or territorial laws, local businesses or workplaces indicate otherwise, and although New York is lifting most pandemic-related capacity restrictions and waving mask mandates outdoors for fully vaccinated people, except in certain crowded settings and venues, millions of people, including those with underlying medical conditions, remain unvaccinated and vulnerable to the virus and its proliferating variants.
Emerging COVID-19 Variants
The CDC has classified these variants as variants of interest, variants of concern, or variants of high consequence.
Variants of concern make COVID-19 more transmissible and potentially more severe, leading to hospitalization or death. They have also been found to:
significantly reduce the ability of antibodies from earlier infection or vaccination to protect against infection and disease;
substantially increase resistance to treatment; and,
in some cases, compromise diagnostic accuracy.
The CDC has on its radar one particularly contagious strain or variant of concern known as B.1.1.7. First found in Britain and detected in the United States in December 2020--where it is the predominant variant--B.1.1.7 is dramatically multiplying cases in Michigan, New York, New Jersey, and other Northeastern states and worldwide. Fortunately, as Roy M. Gulick, MD, Rochelle Belfer Professor in Medicine, Chief, Division of Infectious Diseases, points out, B.1.1.7 is proving to be susceptible to the COVID-19 vaccine's immune responses.
Other variants of concern in the U.S. that the CDC is monitoring are: P.1, first detected in Japan among travelers from Brazil, and B.1.351, first detected in South Africa. "These variants are very uncommon in the U.S. and appear to be less susceptible to some of the COVID-19 vaccines," Dr. Gulick says. The CDC is also monitoring the B.1.427 and B.1.42 variants of concern, first detected in California.
Two variants of interest identified in New York in 2020— B.1.526 and B.1.525 — along with the P.2. variant identified in Brazil in 2020 — are also under CDC surveillance. "The New York-origin variant B.1.2.5.6 appears susceptible to the COVID-19 vaccine," Dr. Gulick says.
Variants of interest may:
lessen the effectiveness of antibodies from previous infection or vaccination to protect against infection and disease;
reduce the efficacy of treatments; or,
make the virus more transmissible or severe.
A variant of high consequence significantly reduces the effectiveness of prevention measures or treatments. Currently no such variants exist in the U.S. Studies suggest that the current vaccines could recognize them, although research is ongoing.
Meanwhile, vaccine manufacturers are creating booster shots to strengthen protection against all strains of COVID-19. "We don't know yet if boosters will be necessary, but all the companies are working on booster vaccines, which should be even more effective against variants," Dr. Gulick says.
To help protect yourself and those around you, the CDC urges you to continue following safety measures, including vaccination, physical distancing, wearing a mask, washing your hands regularly, and if necessary, practicing quarantine.
Pfizer COVID-19 vaccine appointments are available to our patients. Sign up for Connect today to schedule your vaccination. Review the latest on COVID-19 vaccines.
Clinical Service
Physician