Child and Adolescent Psychiatry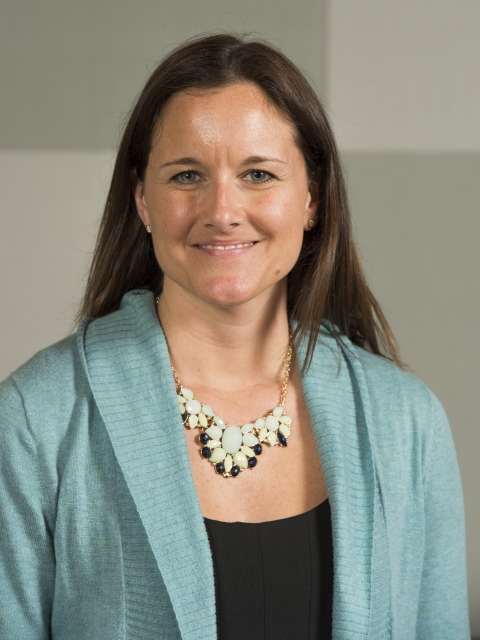 Shannon Bennett, Ph.D. is licensed clinical psychologist with expertise in cognitive behavioral interventions for child, adolescents, and adults suffering from OCD, anxiety disorders, tic disorders, or other related conditions. Dr. Bennett is Co-Director of the Weill Cornell Pediatric OCD, Anxiety, and Tic Disorders Program (POCAT), where she provides diagnostic assessments, cognitive behavioral therapy, and consultations.
Dr. Bennett earned her Ph.D. from Boston University where she received research and clinical training at the Center for Anxiety and Related Disorders. As the recipient of a Boston University research and training fellowship, Dr. Bennett contributed to several cognitive-behavioral treatment research programs within the Child and Adolescent Fear and Anxiety Program. Dr. Bennett also led a multi-disciplinary research team focused on the psychosocial needs of women who experience perinatal loss, and earned a National Research Service Award for this research effort. Dr. Bennett has contributed to multiple publications and presentations on these topics.
Dr. Bennett completed her clinical internship training at the UCLA Resnick Neuropsychiatric Hospital and the UCLA Semel Institute for Neuroscience and Human Behavior. Following her intern year, she continued to work within the UCLA Child and Adolescent OCD, Anxiety, and Tic Disorders Program, contributing to their treatment and research efforts. Dr. Bennett was a Co-Founder and Associate Director of the Pediatric Obsessive Compulsive Disorder Intensive Treatment Program at UCLA. She also served as the staff psychologist for the Fit for Health Weight program for childhood obesity within the Department of Pediatrics at UCLA.
Insurances
Insurance Plans Accepted
The following represents most of the managed care plans accepted by this physician. If your insurance carrier does not appear here please contact the physician's office as they may have individual contracts not included on this site.

* indicates this physician is no longer accepting new patients with this insurance plan.
Aetna - Weill Cornell

[POS]

Rockefeller University - CoreSource
Publications
Bennett, S. M., Ehrenreich, J. T., Litz, B. T., Boisseau, C. L., & Barlow, D. H. (In press).Development and Preliminary Evaluation of a Cognitive-Behavioral Intervention for Perinatal Grief. Cognitive and Behavioral Practice.

Piacentini, J. & Bennett, S. M. (2010). Tourette's Disorder. In I. B. Weiner & W. E. Craighead (Eds.) Corsini's Encyclopedia of Psychology, Fourth Edition. Wiley.

Santucci, L. C., Ehrenreich, J. T., Trosper, S., Bennett, S. M., & Pincus, D. B. (2009). Development and preliminary evaluation of a one-week summer treatment program for separation anxiety disorder. Cognitive and Behavioral Practice, 16, 317-331.

Trosper, S. E., Buzzella, B., Bennett, S. M., & Ehrenreich, J. E. (2009). Emotion regulation in youth with emotional disorders: Implications for a unified treatment approach. Clinical Child & Family Psychology Review, 12, 234-254.

Bennett, S. M., Litz, B. T., Maguen, S., & Ehrenreich, J. T. (2008). An exploratory study of the psychological impact and clinical care of perinatal loss. Journal of Loss and Trauma, 13,485-510.
Bennett, S. M., Weintraub, A., Khalsa, S. B. S. (2008). Initial evaluation of the LifeForce Yoga Program as a therapeutic intervention for depression. International Journal of Yoga Therapy, 18, 49-57.
Suarez, L., Bennett, S. M., Goldstein, C. & Barlow, D. H. (2008). Understanding anxiety& disorders from a "triple vulnerability" framework. In M. M. Antony & M. B. Stein (eds.), Handbook of Anxiety and the Anxiety Disorders. New York: Oxford University Press.
Suarez, L., Bennett, S. M., Saxe, G., & Barlow, D. H. (2007). Learning to Manage Traumatic& Stress and Substance Abuse Problems: A participant workbook for teenagers. Product of the National Child Traumatic Stress Network (NCTSN).
Danielson, C. K., de Arellano, M. A., Ehrenreich, J. T., Suarez, L. M., Bennett, S. M., Cheron, D. M.,Goldstein, C. R., Jakle, K. R., Landon, T. M.,& Trosper, S. E. (2006).Identification of high-risk behaviors among traumatized adolescents and implications for empirically-supported psychosocial treatment. Journal of Psychiatric Practice, 12, 364- 383.
Bennett, S. M., Litz, B. T., Lee, B. S., & Maguen, S. (2005). The scope and impact of perinatal loss: Current status and future directions. Professional Psychology: Research and & Practice, 36,180-187
Honors and Awards
2007: Ruth L. Kirschstein National Research Service Award from the National Institute of Mental Health
2007: Best Student Research Award, Women's Special Interest Group of the Association for Cognitive and Behavioral Therapies
2006: John and Geraldine Weil Dissertation Award
Specialties
Psychology
Child and Adolescent Psychiatry
Psychotherapy
Clinical Expertise
Anxiety
Cognitive-Behavior Therapy
Women's Mental Health
Trichotillomania
Tourette's Syndrome
Tic Disorder
Post Traumatic Stress Disorder (PTSD)
Bereavement
Obesity
Obsessive Compulsive Disorder
Group Therapy
Family Therapy
Behavior Therapy
Contact Info
Weill Cornell Psychiatry Specialty Center
315 East 62nd Street
5th Flr
Appointments
Assistant Professor of Psychology in Psychiatry
Weill Cornell Medical College
Assistant Attending Psychologist
NewYork-Presbyterian Hospital
Adjunct Assistant Professor of Medical Psychology in Psychiatry
Columbia University College of Physicians and Surgeons
Education
B.A., University of Notre Dame, 2002
Ph.D., Boston University, 2009