WCM Opens New Comprehensive Spine Center
December 7, 2016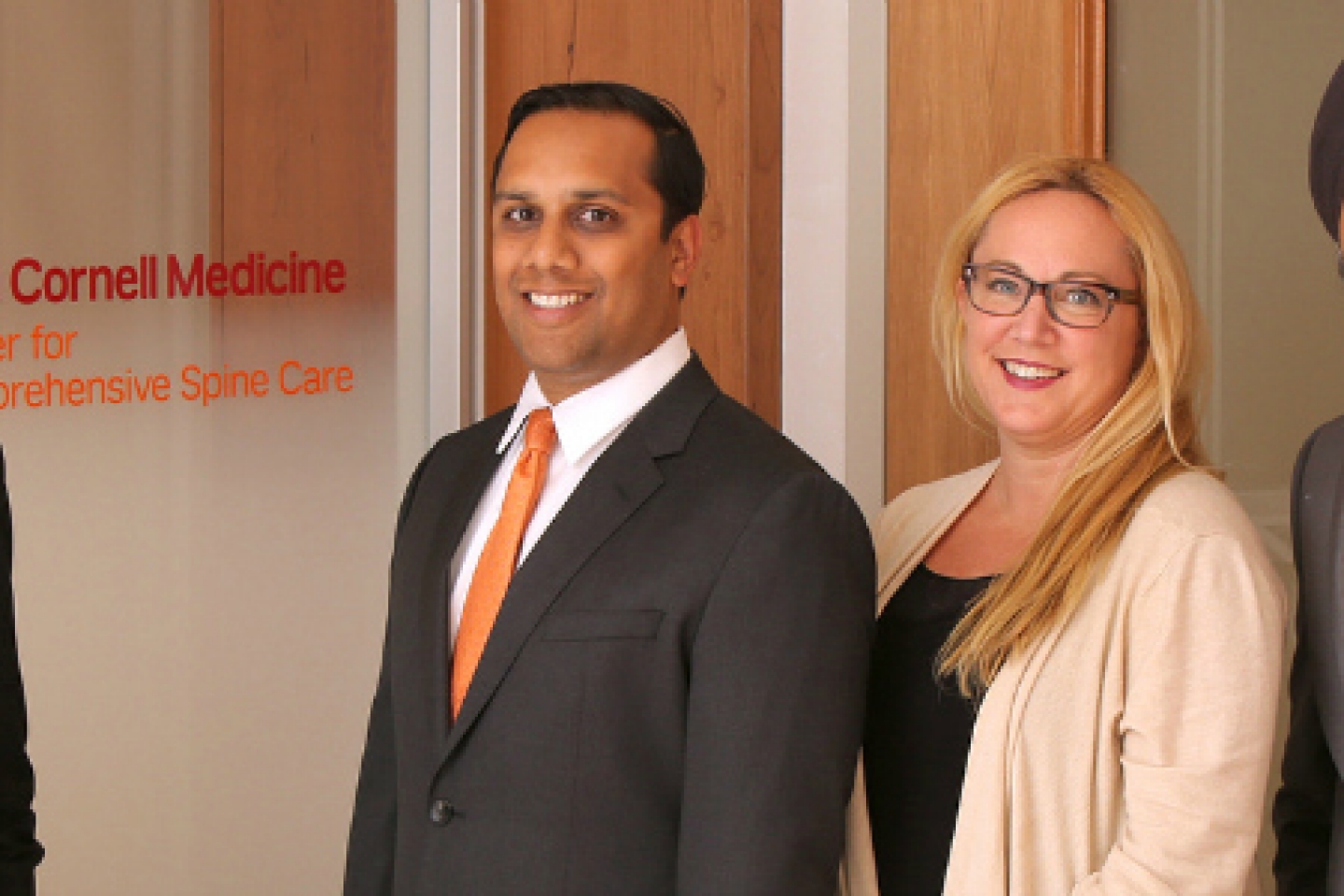 Weill Cornell Medicine has a new facility dedicated to helping patients with back pain. The Center for Comprehensive Spine Care recently opened at 240 E. 59th Street (at Second Avenue).
Under the leadership of Drs. Roger Härtl, Neel Mehta, Bridget Carey, and Jaspal "Ricky" Singh, the center offers highly skilled treatment for spinal conditions in a state-of-the-art location. Over 15 physicians from Pain Medicine, Rehabilitation Medicine, Neurology and Neurological Surgery focus on providing a wide range of spinal techniques — all under one roof.
Patients receive targeted spine and neck therapy, beginning with a thorough evaluation and development of a personalized treatment plan. An individual whose back pain requires almost any kind of therapy—injections, physical therapy, pain management — will be able to receive services at the Center for Comprehensive Spine Care. A patient who needs an evaluation by a neurosurgeon will be able to do so on site as well.
For More Information:
Weill Cornell Medicine Center for Comprehensive Spine Care
240 E. 59th Street, 2nd Floor, NY, NY 10022
Phone: (888) WC-BACKS (922-2257)
http://comprehensivespine.weillcornell.org/
Clinical Service
Physician