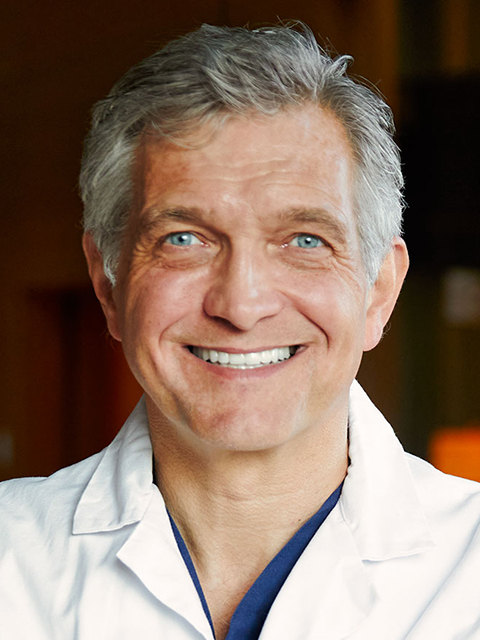 View Research
Call for appointment
212-746-2152
Personal Statement
Coming soon! View Biography
Specialties/Expertise
Board Certifications
Specialties
Neurosurgery
Neurological Surgery
General Neurosurgery
Spine Surgery
Expertise
Spinal Abscess
Epidural Abscess (Embolic) of Spinal Cord
Spinal Injury
Herniated Disc
Head Trauma
Spinal and Head Injuries
Rheumatoid Arthritis
Minimally Invasive Spine Surgery
Scoliosis
Minimally Invasive (Endoscopic) Neurosurgery
Spinal Tumors
Complex Spinal Surgery
Spinal Fracture
Microsurgery of the Spine
Spinal Disease
Vertebroplasty
Spinal Access Surgery
Computer Assisted Surgery
Artificial Disc Replacement
Lumbar Herniated Disc
Prolapsed Cervical Intervertebral Disc
Kyphoplasty
Minimally Invasive Brain Surgery
Microdiscectomy
Spinal Cord Injury
Sports Injury
Spinal Stenosis
Global Health
Insurance Plans Accepted
The following represents most of the managed care plans accepted by this physician. If your insurance carrier does not appear here please contact the physician's office as they may have individual contracts not included on this site.

* indicates this physician is no longer accepting new patients with this insurance plan.
Aetna - Weill Cornell

[POS]

Emblem Select Care
Empire Blue Cross/Blue Shield

[Mediblue (Senior)]

Empire Blue Cross/Blue Shield

[PPO]

Empire Blue Cross/Blue Shield

[HMO]

Empire Blue Cross/Blue Shield

[EPO]

Health Plus - Amerigroup

[CHP]

Medicaid
Medicare
POMCO
Rockefeller University - CoreSource
UHC Compass
Education/Training
M.D., University of Munich School of Medicine (Germany), 1993
Honors and Awards
Awards
Mayfield Basic Science Award 2/2013
"Tissue-engineered Intervertebral Discs: Long Term Outcome in the Rodent Spine"
AANS/CNS Section on Disorders of the Spine and Peripheral Nerves

Scientific Paper Award 4/2011
"Tissue Engineered Total Disc Replacement. Final Outcomes of a Murine Caudal Disc Study"
AOSpine North America Fellows Forum, Banff, Canada
Hans-Joerg Wyss Award 7/2010
"Biological Disc Replacement"
World Forum for Spine Research, Montreal Canada
Poster Award, AOSpine International, World Forum For Spine Research 7/2010
Montréal, Canada
1st Place Poster Presentation 6/2010
Annual Meeting of the American College of Spine Surgeons,
Newport Beach, CA
Scientific Paper Award 4/2010
"Biological Disc Replacement"
AOSpine North America Fellows Forum, Banff, Canada
Becker's Orthopedic & Spine Review 2/2010
"50 of the Best Spine Specialists in America"
Poster Award 2/2010
"In vivo Model for Implantation of tissue Engineered Intervertebral Discs in the Rat Tail"
AANS/CNS Joint Section on Disorders of the Spine and Peripheral Nerves
AOSpine Young Investigator Award 6/2009
"Bio-tissue-engineering of intervertebral discs"
Honorary Medical Officer, Fire Department New York 11/2008
Leonard and Fleur Harlan Clinical Scholar in Neurological Surgery 2006
Weill Cornell Medical College
Research Award 2005
Cervical Spine Research Society, DTI Imaging of the Cervical Spine

Cervical Spine Research Society, DTI Imaging of the Cervical Spine Travel Grant Award 10/1999
Japanese Neurosurgical Society, 58th Annual Meeting of the Japanese Neurosurgical Society Resident Research Award 4/1999 "Early experience with coiling of cerebral aneurysms", Allegheny General Hospital
Poster Award 11/1995 "Leukocyte activation after transient brain compression: an intravital Microscopy study", Neurotrauma Society, San Diego
Poster Award 11/1994 "Posttraumatic CSF enhances ELAM-1 mediated neutrophil adhesion to endothelial cells". Society of Neurotrauma, Miami
Favio Columella Award in Neurotraumatology 10/1993 "Reduction of posttraumatic intracranial hypertension by hypertonic/hyperoncotic Saline/Dextran and Mannitol", World Congress of Neurosurgery, Acapulco, Mexico,
Travel Award 1992 "Therapy of posttraumatic intracranial hypertension: mannito Vs. hypertonic/hyperoncotic saline/dextran" 5th SALT Meeting, Galveston, Texas
Poster Award 1990 "Influence of inhalation and intravenous anesthesia on posttraumatic Brain edema", Annual Meeting of the German Society of Neurosurgery, Dusseldorf
Poster Award 1991 "Hypertonic-hyperoncotic solutions for fluid resuscitation in cerebral Injury and hemorrhagic shock: effects on regional cerebral blood-flow", 8th International Symposium on Intracranial Pressure "ICP and Craniospinal Dynamics", Rotterdam
Biography
Titles
Attending Neurological Surgeon
NewYork-Presbyterian Hospital
Professor of Neurological Surgery
Weill Cornell Medical College
Roger Härtl, M.D., is Professor of Neurological Surgery and Director of Spinal Surgery and Neurotrauma at the Weill Cornell Brain and Spine Center in New York. In addition, he is the founder and Co-director of the Weill Cornell Spine Center and serves as the Neurosurgeon for the New York Giants Football Team.

Dr. Härtl's clinical interest focuses on simple and complex spine surgery, minimally invasive spinal surgery, and computer-assisted spinal navigation surgery. He is actively involved in improving neurosurgical care in developing countries as the leader of Weill Cornell's Global Health Neurosurgery Initiative in Tanzania.

In order to achieve the very best in patient outcomes, Dr. Härtl's practice emphasizes an interdisciplinary approach to disease processes and he works very closely with other specialists such as neurologists, pain specialists, and physical therapists. He has been repeatedly named to the lists of New York Super Doctors, America's Top Surgeons, and America's Best Doctors, and has been included on the list of New York's Best Doctors in New York magazine. He has authored more than 150 scholarly articles in peer-reviewed journals and is the editor of a recent book on minimally invasive spinal surgery.

Dr. Härtl has provided commentary for numerous television shows on ABC, NBC, and CBS in addition to national radio shows. His expertise has been sought through interviews in the New York Times, The New York Post, The New York Daily News, and other media outlets. One of his patients, boxer Danny Jacobs, was recently featured in a TV ad from NewYork-Presbyterian;


TRAINING
Dr. Härtl received his M.D. from the Ludwig-Maximillians University in Munich, Germany. In 1994 Dr. Härtl came to the Weill Cornell Medical College as a post-doctoral research fellow in the Department of Surgery and the Brain Trauma Foundation to pursue research in traumatic brain and spinal cord injury. He completed another fellowship in neurocritical care at the Charite Hospital of the Humboldt University in Berlin, Germany, followed by a surgical internship and residency at Allegheny General Hospital in Pittsburgh, Pennsylvania. He completed his neurosurgery residency at NewYork-Presbyterian/Weill Cornell Medical Center and Memorial Sloan-Kettering Cancer Center, after which he pursued specialized training in complex spine surgery at the Barrow's Neurological Institute in Phoenix under Dr. Volker Sonntag. In 2004 Dr. Härtl returned to re-join the Department of Neurosurgery at Weill Cornell Medical College.

RESEARCH
Dr. Härtl's scientific interest focuses on clinical and basic science research surrounding innovative and less invasive surgical and biological treatment strategies for degenerative diseases of the spine.

Together with the Biomedical Engineering Department at Cornell he is working on tissue-engineering techniques for the repair and regeneration of degenerated spinal discs, the most common cause of back and neck pain. Dr. Härtl has lectured and published extensively on the surgical treatment of spinal disorders, and neurotrauma. He is a leader in the application of evidence-based medicine to neurosurgery and worked with the Brain Trauma Foundation in New York on the development of treatment guidelines for the medical and surgical management of head injury that are now used worldwide.
Request an Appointment | Refer a Patient
~~~
Dr. Härtl sees patients at two offices:
520 East 70th Street (east of York Avenue)
Starr Pavillion, Room 651
New York, NY 10065
and:
1305 York Avenue (at 70th Street)
Brain and Spine Center, 9th Floor
New York, NY 10065
Please confirm the location of your appointment with your patient coordinator.
~~~
FOR MORE INFORMATION:
Visit the Spine Center for information about conditions we treat and procedures we perform.
See our Patient Guide for information about making an appointment, including the forms you'll need to fill out.