Suicide Prevention: Advice and Resources for At-Risk Youth and Their Families
September 13, 2023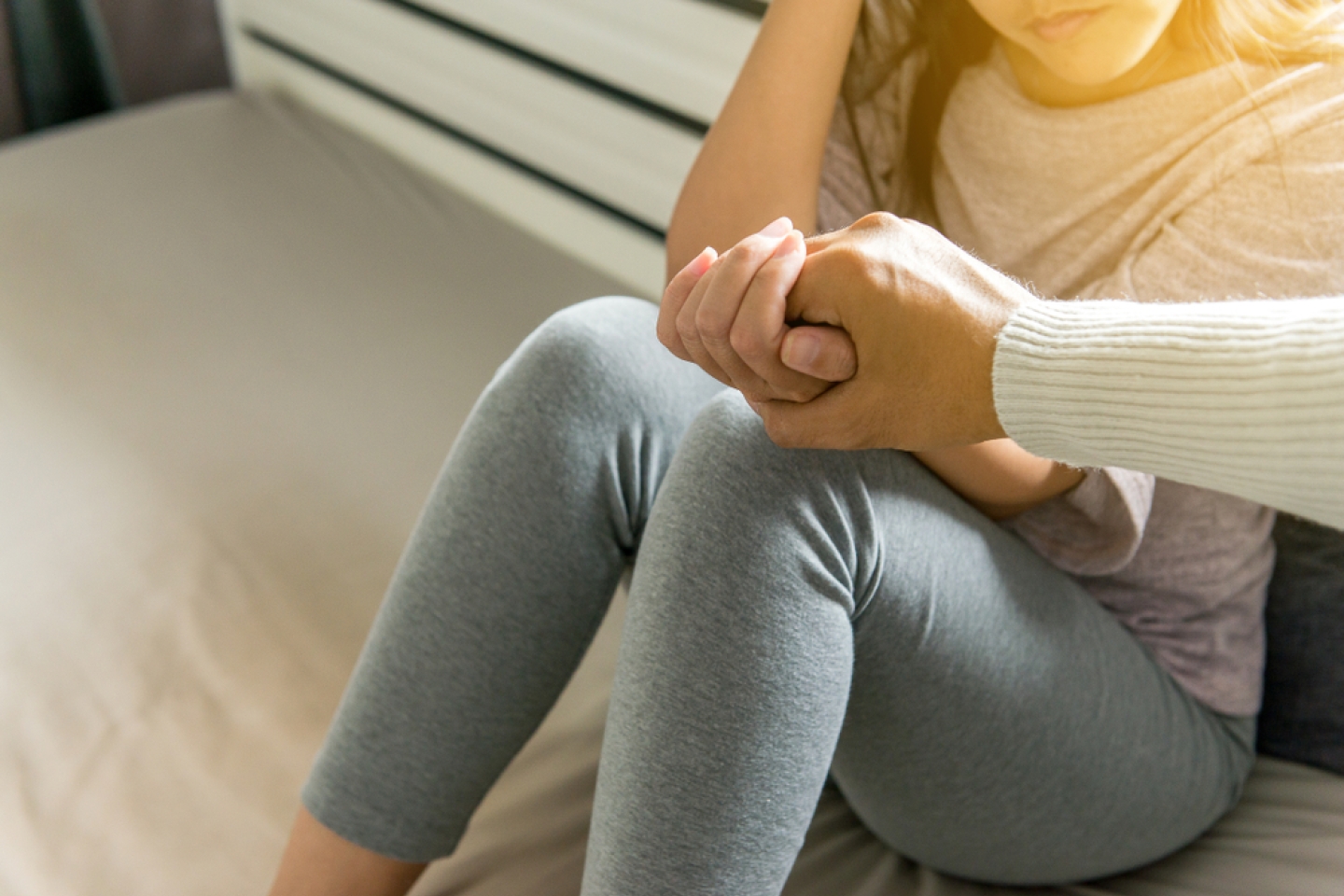 Please note that the subject of suicide can be triggering for some readers. If you or anyone you know is struggling with suicidal thoughts, call 988 for confidential support. 
Suicide Prevention Week falls shortly after Labor Day this year, from September 10 to 16. With the start of the new school term, it's a propitious time to draw attention to a horrific event that no parent should ever have to face.  
A leading cause of death for children and youth aged 10 to 24—second only to gun-related incidents—suicide is actually preventable. Just how to do that is the subject of this article, which aims to offer practical advice for youth and families, as well as a variety of resources that may be helpful during a crisis. 
We've been seeing more and more youth suicide in recent years, says Dr. Cori Green, Vice Chair of Behavioral Health Integration and Innovation in Pediatrics, Associate Professor of Clinical Pediatrics and Associate Attending Pediatrician at Weill Cornell Medicine. The COVID-19 pandemic, earlier school closings and a widespread sense of uncertainty have all played a role in that increase, she says, but there are other factors that contribute to a child's risk for completing or threatening to attempt suicide: 
a family history of suicide

 

a diagnosed mental health condition, such as depression, anxiety or ADHD with impulsivity

 

trauma, bullying or gender dysphoria

 

exposure to family violence, including physical or sexual abuse

 

social isolation

 

substance use

 

family or peer conflict

 

the presence of guns or other lethal means in the home

 
Be aware that the majority of kids with these risk factors will not commit suicide. 
Read on for more answers to your FAQs about this unthinkable phenomenon, including the best resources available to help your kids before a tragedy occurs.  
Is it okay to talk about suicide with

our

kids?
"It's a myth that the more you talk about suicide, the more likely that the idea will pop into their minds," Dr. Green says. "For one, kids have heard about suicide. They read about it on social media, and they see movies about it. Studies show that discussing it actually lessens risk. Opening the door to a conversation about suicide can be protective." 
What should

you

do if

one of your friends

says they're thinking about suicide, or if they

've been

post

ing

messages about it on social media?
If you're a friend who sees such a social media post, reach out to the parents of that child or teen immediately.  
What are some of the red flags parents should look for?
Open the conversation about suicide and self-harm with your child if they exhibit any of the following behaviors:  
withdrawing from family interaction or other activities

 

not acting like themselves

 

a change in habits or behavior

 

not doing the things they usually do, such as afterschool activities or hanging out with friends

 

sleeping too much or not enough

 

feeling or displaying irritability

 

mood changes, including depression, anxiety and agitation

 

talking about feeling hopeless, being a burden, having no reason to live or wanting to die or kill themselves.

 
What steps can families take when a child is in crisis?
If you're worried about your child's immediate safety, call 911 or bring them to the nearest Emergency Room. Also consider calling 988—a resource designed to deal with emotional emergencies. 
If your child isn't necessarily in crisis but at risk, according to some or all of the foregoing criteria, offer support and take the opportunity to speak openly and without judgment about suicide. At a minimum, reach out to your pediatrician or family doctor.  
What should families do to keep their homes safe and make it harder for a child to make a fatal decision?
Guns need to be locked, and ammunition should be kept separate from the gun. Gun safety is for everyone, even without the risk of suicide. Other lethal means such as knives, ropes and razors should be out of reach as well. 
Medication should be kept out of reach too. "People can overdose on ibuprofen and even on Tylenol," Dr. Green says.  
In New York City, tall buildings are a special hazard. Parents can take special care to prevent their child from accessing one of the city's tall structures. And make sure to install or replace the window guards in your apartment—another way to make it more difficult for your child to make an impulsive, irrevocable decision. 
Should children

's

threat

s of

suicide always be taken seriously?

What if

it's just stress?

 
"Always take it seriously," she says. "It's not just a cry for help. And even if it was, you'd have to wonder why the child needs help. At the very least, it would indicate that something is going on that's worth investigating and taking seriously. If you suspect the worst, speak to your child or teen, make your house or apartment safe and call your doctor." 
The National Suicide Prevention Lifeline—988—is an invaluable resource. Program that number into your phone, just in case, and share it with your child.  
If you live in the New York Metropolitan Area, also consider calling NYC Well at 1-888-NYC-WELL or text WELL to 65173. Counselors are on hand to help your child cope 24 hours a day, 7 days a week, in more than 200 languages. Like 988, NYC Well is free and confidential. 
How

can

young people take care of themselves during a crisis

?
The 988 Suicide & Crisis Lifeline's website offers the following advice for kids considering suicide: 
Ask for help. Don't be afraid to reach out to friends and trusted adults in your life for support.

 

Make a safety plan. A safety plan can help guide you through difficult moments and keep you safe.  

Learn how to make your own.

 

Family conflicts, relationship hardships, school pressures and discovering your identity can feel overwhelming and impossible to deal with alone. Losing relationships and important people in our lives also can feel overwhelming. Seeking out support can make these difficult changes manageable.

 

Love and friendship are all about respect. Toxic or unhealthy relationships can negatively affect you. Whether you're dating or building new friendships,  

remember your rights

. If you're being bullied,  

help is also available

.

 
Never dismiss what your loved one is saying. If your child, adolescent, friend, or family member expresses thoughts of suicide, believe them and give them support.

 

Listen with empathy. A fight or breakup might not seem like a big deal, but for a young person it can feel immense. Don't minimize their feelings. That can affect how they reach out for support in the future.

 
Learn the warning signs

.  Friends sometimes let friends know if they're thinking about suicide or dying. At other times, changes in behavior may show that someone is struggling. For more guidance on steps you can take to help a friend thinking of suicide, visit  

www.bethe1to.org

.

 

Don't keep suicide a secret. If your friend is considering suicide, don't promise to keep it a secret. Tell them you can help, but you need to involve other people, like a trusted adult. Neither of you should have to face this alone.

 
Visit the 988 website here and scroll down to see a wealth of resources that are specific to youth and children. As well, the American Association of Pediatrics offers extremely useful information for youth and families here.  
To make an appointment with a mental health professional at Weill Cornell Medicine, please visit here.

Clinical Service
Physician