How Receiving a Liver Donation During COVID-19 Changed His Life
June 29, 2021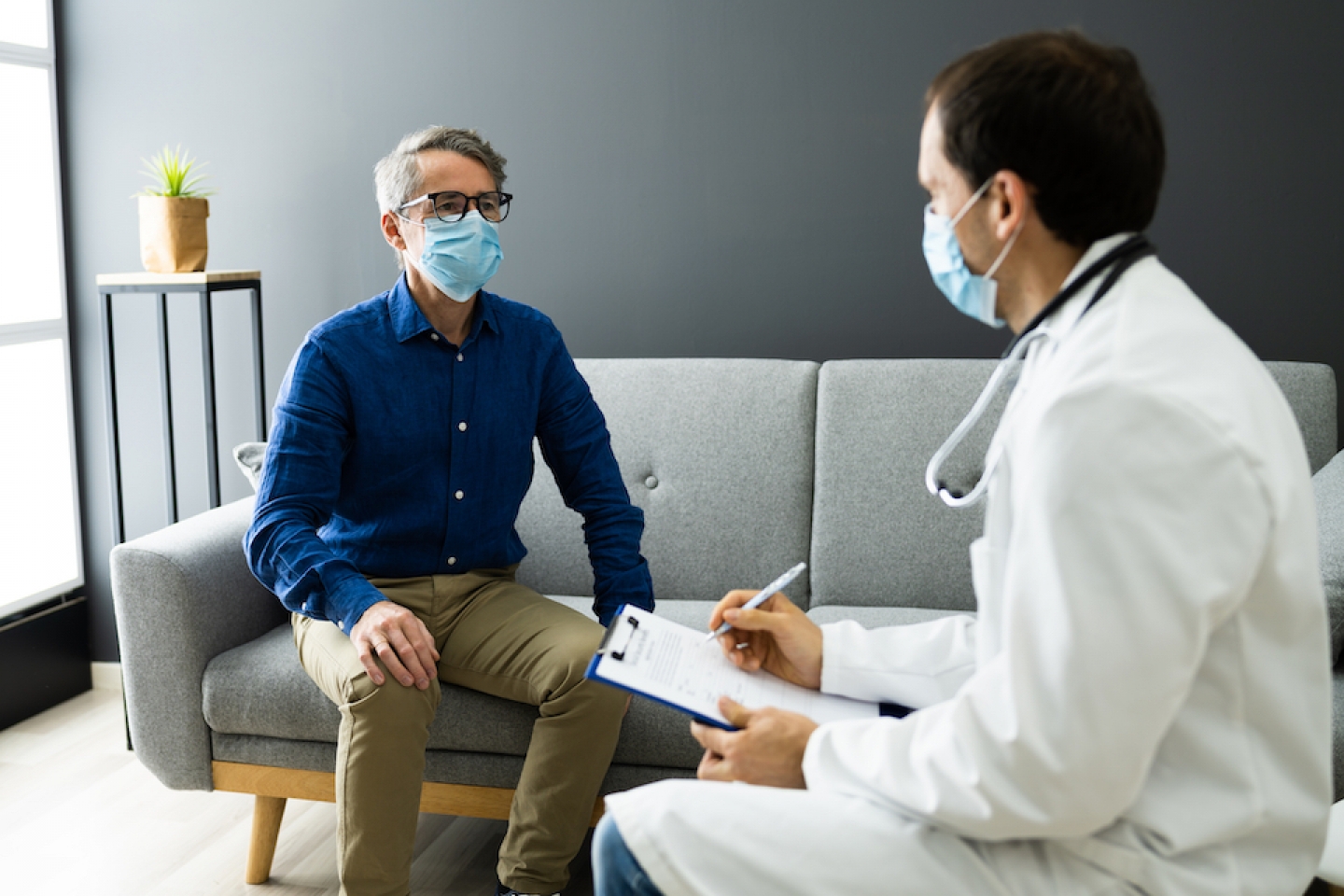 Getting donated livers to the highest-need patients at that moment—that's the name of the game when physicians are treating potential liver transplant recipients. To determine that need, transplant specialists turn to something called a MELD score, a numeric scale based on a combination of lab test results. A high score is given to a priority patient.
And, as Thomas Turcotte, knows all too well, a low score can mean a difficult wait. Thomas had been diagnosed with decompensated cirrhosis, which indicates complications from advanced liver disease.
"My experience with Weill Cornell Medicine began after being told by another center that my MELD score would never be high enough for transplant," Thomas says.
But his first appointment with Weill Cornell Medicine was encouraging, and Thomas and his family were anticipating that he would receive a live donor liver transplant from his son, Joe, 38, in the fall of 2019.
"Joe had come forward and offered me a partial liver transplant," Thomas recalls. "His application was proceeding smoothly, until he was tragically killed in an automobile accident that September."
After Joe's death, Thomas and his wife, Cindy, decided to spend the winter in Florida, but returned in late March amid COVID-19 concerns. They took many precautions when they traveled back because of Thomas' compromised immune system.
Not long after they returned home, Thomas and Cindy got the call they'd awaited.
"I was very surprised to hear from my team at the Center for Liver Disease and Transplantation in early April, looking to set up my first video visit appointment," Thomas says. "Frankly, I was surprised to hear from them since I had such a low MELD score."
The morning of April 29th--in the middle of the pandemic—Thomas received what he calls "the surprise of my life" from Karim Halazun, MD, assistant attending surgeon, NewYork-Presbyterian Hospital, and associate professor of surgery, Weill Cornell Medical College, Cornell University.
"Dr. Halazun informed me that he had a liver for me. My first question was why I was being called with such a low MELD score, and should I be concerned about contracting COVID during my stay," Thomas remembers. "Dr. Halazun assured me that the risk was extremely low of contracting COVID-19 during surgery or in the recovery area that followed. He stated that as a healthy candidate my risk of complication was lower and my recovery time would likely be shorter, but as a liver patient my health could deteriorate at any time."
Thomas' next step was to call his family physician, his local gastroenterologist, and his family, all of whom encouraged him to move forward with the transplant.
"Over the next 24 hours I remember receiving a great level of care," Thomas says. "Within two days, I was moved to the main hospital floor and was on the road to recovery with daily visits from my multi-disciplinary transplant team."
Thomas saw the impact of pandemic throughout his stay in the hospital: each person that tended to him wore a protective suit, gloves and a mask with a face shield, his door was kept closed, and even staffers who emptied the trash and delivered meals wore gloves and masks.
"I was impressed with the dedication that was shown by each staff member," Thomas says. "The virus was taken very seriously and the concern over limiting the spread of the virus and keeping each patient safe as they went from room to room was apparent."
Not only was Thomas able to leave the hospital five days earlier than expected, but much of his post-operative care has been conducted via Video Visits.
From his first appointment to his recovery and follow-up care, Thomas reflects on his transplant experience at Weill Cornell Medicine with gratitude.
"A liver transplant is truly a life changing experience," he says. "The experience is extremely humbling and restored my faith in God."