COVID Toe and Other COVID-19 Skin Conditions
July 9, 2020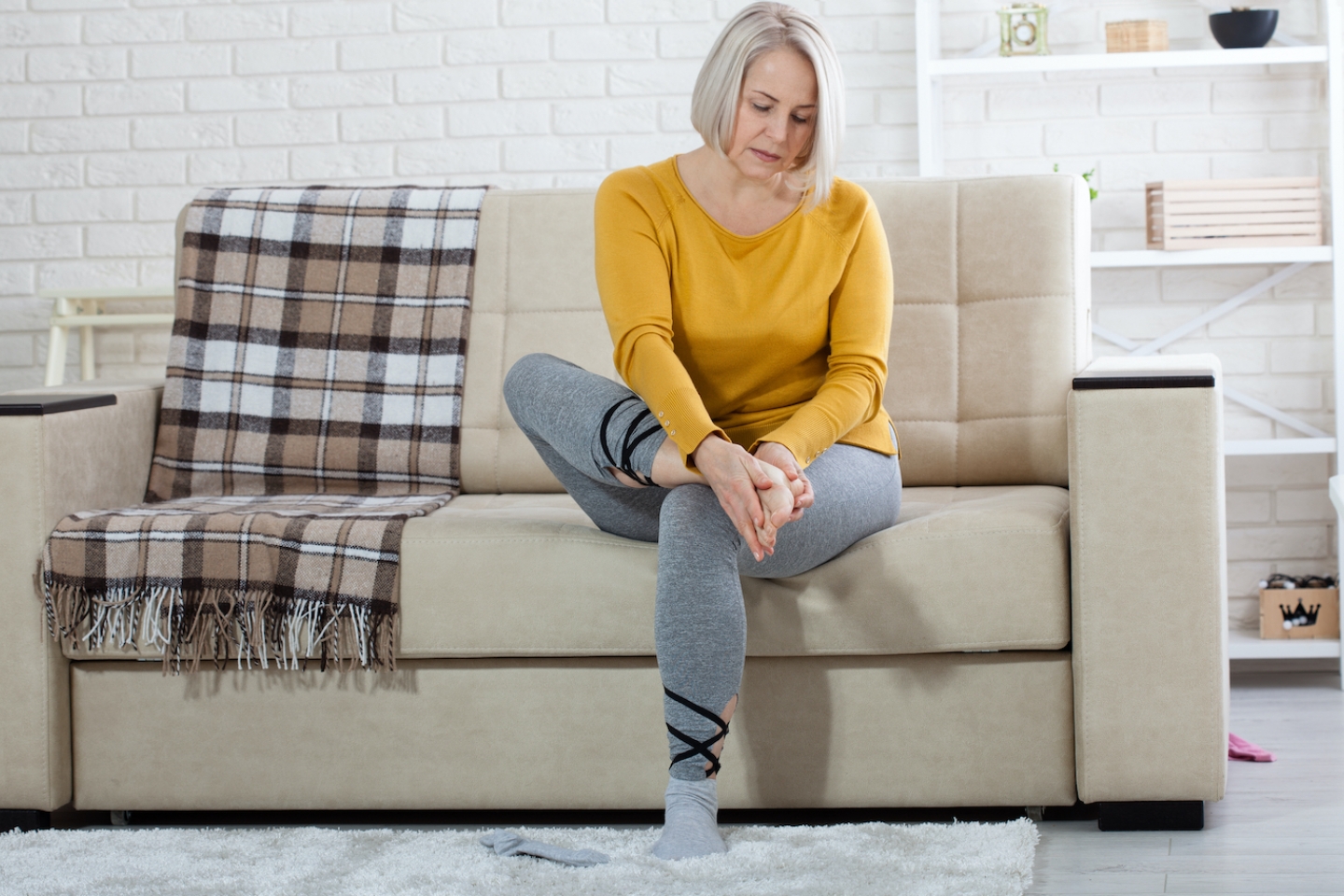 When the novel coronavirus first emerged, the public was warned about the major signs and symptoms: cough, fever, and shortness of breath. Now that the virus has spread around the globe, physicians and researchers have been able to study the disease and how it affects different people in different ways.   
Currently, physicians have a more nuanced understanding of how the virus may manifest itself in those who become seriously ill, as well as those who have mild symptoms.  
Dr. Joanna Harp is a dermatologist at Weill Cornell Medicine and specializes in complex medical dermatology and skin disorders related to internal disease. She helps treat patients hospitalized for COVID-19, as well as care for outpatients via video visits.  
What is C
OVID
 Toe? Is it serious? 
Dermatologists around the world have noticed an increasing number of patients presenting with an unusual rash that may be related to COVID-19: red-purple, tender or itchy bumps that develop mostly on the toes, but also on the heels and fingers. The skin findings resemble perniosis or chilblains, a rash that typically is associated with exposure to cold conditions. According to Dr. Harp, "These skin findings are typically linked to cold weather. So seeing so much of it now is very unusual. Dermatologists think it may be one of the ways the body responds to the COVID-19 virus."  
Since COVID-19 is a new disease, there is very little data about it, including about COVID toe. However, physicians have observed that the majority of patients who develop COVID toes do not become severely ill from the virus.  
"The majority of COVID toe patients seem to be completely asymptomatic or have only mild symptoms," reassured Dr. Harp. "These patients often recover fully at home."  
What should I do if I have COVID toe? 
"If you suspect that you have COVID toe," said Dr. Harp, "it could be a sign that you have COVID-19 and may be infectious. I would be extra careful."  
Dr. Harp recommended that you schedule a time to speak with a primary care physician or dermatologist via a video visit to further discuss your symptoms and skin findings. 
Can I schedule a video visits for COVID toe?
"I think a video visit is appropriate and can be done safely," explained Dr. Harp. "I think they're great. There are certain things that we can be reassuring about—for many patients the best treatment is to quarantine. Even if we can't be definitive, we have a good idea how to triage. We are able to escalate care for the patients that really need it."   
If you suspect you have COVID toe and schedule a video visit, you will be asked to take pictures of your skin and send the photos to your dermatologist or primary care doctor before the appointment. "During the video visits, I review the symptoms and photographs and also often look via the video at the skin findings live. The still images are often better quality than we can see in the video, so they are a helpful addition," she detailed.  
It is still unclear how often COVID toe develops in patients with COVID-19 and why. It is important to know that the skin findings seen in COVID toe can also be caused by other viruses or just develop on their own, so this skin finding does not necessarily mean a patient has COVID-19. However, the skin finding is unusual enough as it becomes warmer that this rash warrants a virtual discussion with a physician, close monitoring for other symptoms, as well as extra caution to prevent potentially exposing others to the virus.  
We are still learning about COVID toe symptoms, but most patients experience the skin rash and symptoms for several weeks before resolution. The rash generally does not require treatment, but certain treatments can be considered if the findings are very itchy or painful.  
Other COVID-19 skin conditions 
Patients who are hospitalized with more severe cases of COVID-19 are exhibiting several skin conditions other than COVID toe.  
One condition is a "lacy, purple, bruise-like rash that occurs on critically ill patients," Dr. Harp said. "It usually occurs on the hands and feet and may extend onto the arms and legs. This rash may indicate clotting in the blood vessels of the skin. We are learning that COVID-19 disease seems to be associated with a higher risk of blood clotting in many organs including the skin, the larger blood vessels in the legs and lungs, and even in the brain causing strokes." 
Other rashes that have been reported in COVID-19 include red, bumpy rashes, hives, and small water blisters. "As of now," explained Dr. Harp, "we don't really know if these rashes are actually from the virus itself or possibly represent mild allergic reactions to medications."  
Dermatological care is important, still available
"The skin can be a window into what is happening internally," explained Dr. Harp. "There is so much we don't know about COVID-19, but we are learning about various skin conditions that may be associated with the virus."   
If you are concerned that you may have COVID toe, another skin condition associated with COVID-19, or have other symptoms of the virus, be sure to reach out to a physician at Weill Cornell Medicine to schedule a video visit.   
Weill Cornell Medicine dermatologists are seeing existing and new patients virtually about skin conditions related and unrelated to COVID-19. "For patients who live within New York state, we are offering dermatology video visits to new patients," explained Dr. Harp.  
All of us at Weill Cornell Medicine understand that this is a difficult time for all New Yorkers. As experts in immunology, psychiatry, pulmonary medicine, and critical care medicine, we are working diligently to provide the best possible care to patients in need.  
We are available to all New Yorkers who have questions or concerns. Please call our hotline at (646) 697-4000 for information about COVID-19 or read our patient guide.  
Clinical Service
Practice
Physician