COVID-19 Vaccine: Your Top Questions Answered
December 22, 2020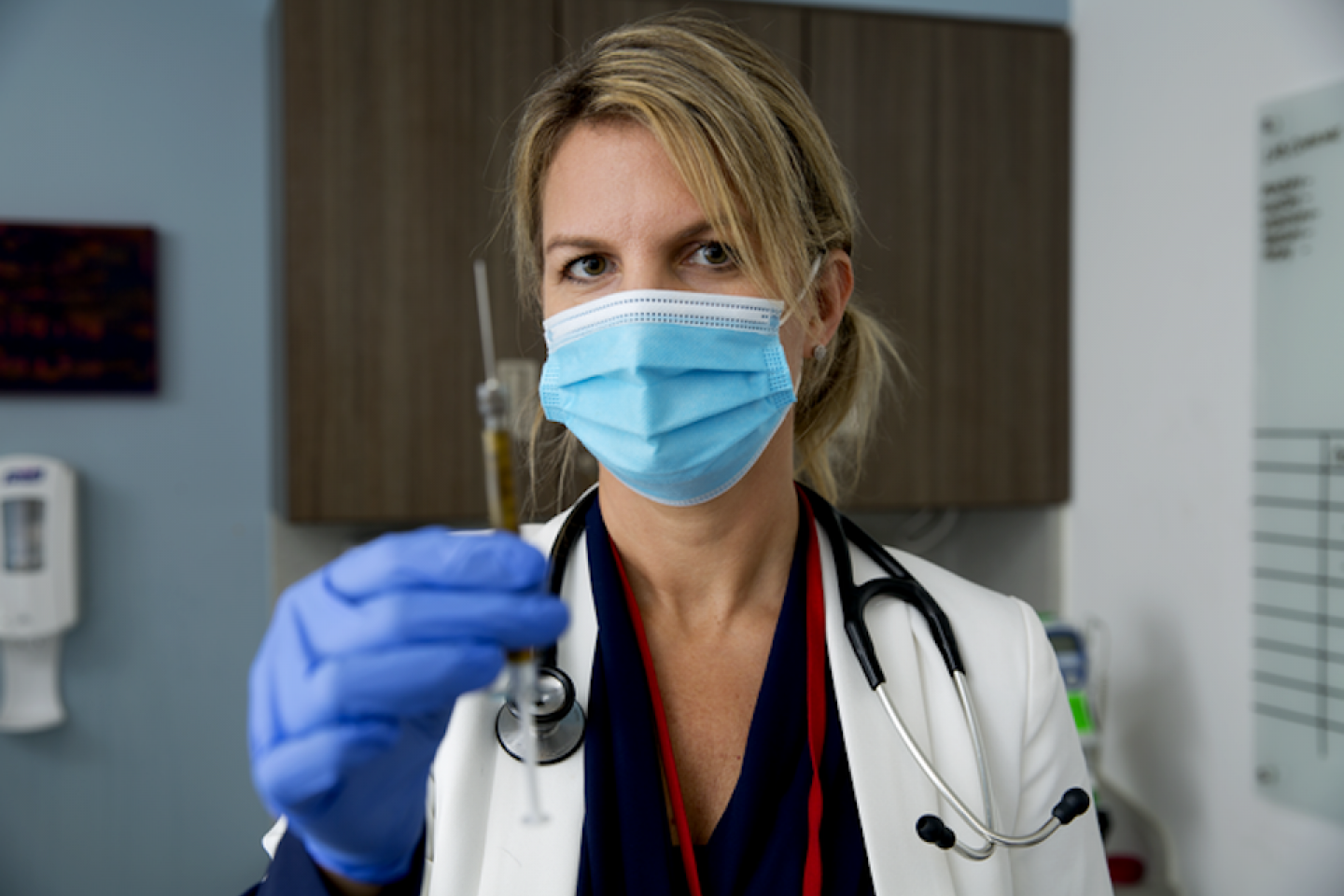 This story first appeared on NYP Health Matters and WCM Newsroom.
Hospitals in the U.S. began receiving the first COVID-19 vaccine on December 14 and vaccinating healthcare workers, in the first step of the biggest vaccination campaign in U.S. history. On December 11, the U.S. Food and Drug Administration (FDA) authorized emergency use for the COVID-19 vaccine developed by Pfizer-BioNTech for people 16 years of age and older. A similar vaccine by Moderna and the National Institutes of Health is expected to receive emergency authorization in the coming days.
Front-line healthcare workers and nursing home residents are the first groups expected to receive the 2.9 million doses now making their way across the country. For the general public, experts say the vaccine may be widely available in late spring or summer 2021.
Typically, a new vaccine takes years to develop. This vaccine was made in less than a year, an incredible scientific achievement, says Dr. Kristen Marks, an infectious disease specialist at NewYork-Presbyterian/Weill Cornell Medical Center and an associate professor of medicine in the Division of Infectious Diseases at Weill Cornell Medicine. "This achievement was possible because scientists leveraged what they learned from past outbreaks of similar coronaviruses and studies, and production of the vaccine was pursued simultaneously with clinical trials, rather than waiting for their completion," she said, adding that the clinical trials have been extensive and thorough and that no steps were skipped in the trials.
"This is definitely the most important tool for ending the COVID-19 pandemic," says Dr. Marks, who is leading the Moderna clinical trial at NewYork-Presbyterian/Weill Cornell Medical Center. "Widespread acceptance of this vaccine could allow us to go back to a relatively normal life."
Health Matters spoke with Dr. Marks, who answered common questions people have about the COVID-19 vaccine.
Clinical Service
Physician