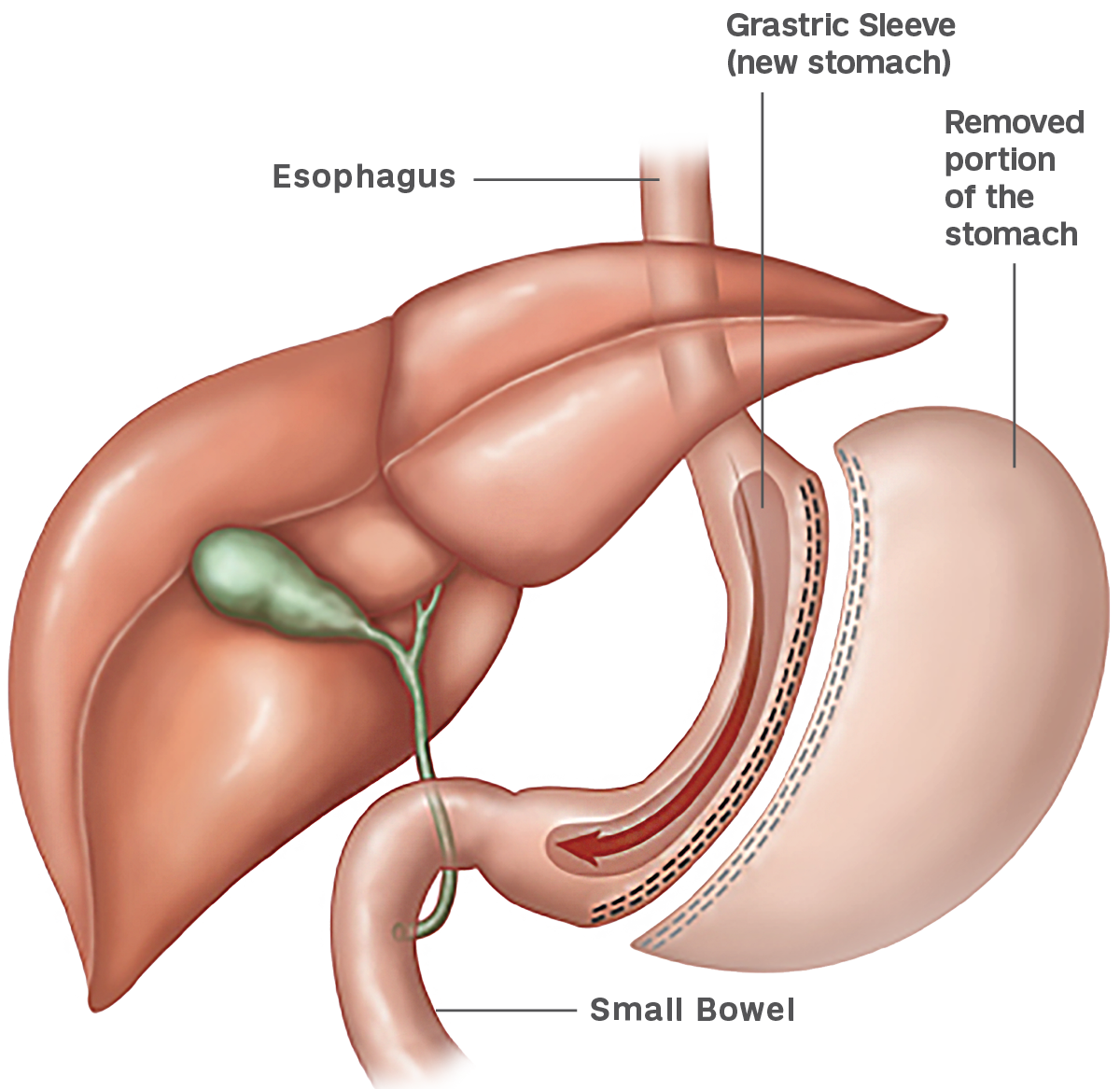 Pioneered by surgeons at Weill Cornell Medicine, sleeve gastrectomy is the most common weight loss procedure in the United States and in the world.
Weight loss is induced by restricting food intake and also by altering gastrointestinal and satiety hormones. With this procedure, the surgeon removes approximately two thirds of the stomach laparoscopically — through small incisions in the abdomen — so that the stomach takes the shape of a tube or "sleeve."
This procedure is also unique in that it can be performed on very obese or high-risk patients with the intention of performing another surgery at a later time. The second procedure can either be a gastric bypass or duodenal switch.
This combined approach has tremendously decreased the risk of weight loss surgery for specific groups of patients, even when the risk of the two surgeries is added. The timing of the second procedure will vary according to the degree of weight loss, typically 6-18 months.
Related Conditions