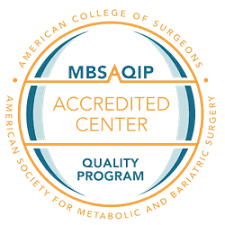 Great advances have been made in metabolic bariatric surgery in recent years, offering patients safer and more successful treatment options for weight loss.
At Weill Cornell Medicine, our surgeons have been at the forefront of developing laparoscopic and robotic approaches to bariatric surgery. Virtually all procedures performed at NewYork-Presbyterian/Weill Cornell Medical Center employ these minimally invasive techniques. These methods offer minimal incisions and a faster recovery time.
When traditional, open surgery is considered more appropriate for the patient, our surgeons are equally skilled in this approach.
The majority of our patients realize substantial weight loss soon after surgery, and experience a significant improvement in their health and quality of life.  
Our enhanced recovery after surgery process has led to shorter hospital stays and many patients tell us that, not only did their hospital stay far exceed their expectations, but, after leaving the hospital, they did not need to take the prescription pain medication that they were offered.
GI Metabolic and Bariatric Surgery at Weill Cornell Medicine is dedicated to helping patients accomplish their health and weight loss goals.
Demonstrated Excellence in Metabolic Bariatric Surgery
Weill Cornell Medicine is an accredited Comprehensive Center with Adolescent designation by the American College of Surgeons Metabolic and Bariatric Surgery Accreditation and Quality Improvement Program.
We are proud to have met the criteria for this accreditation since 2012. Programs earn this award by executing ongoing quality improvement initiatives, closely tracking their results, and providing complete specialized care for all patients. This includes patients with the most challenging and complex conditions. Having surgery at a center with this expert designation helps to ensure the best outcomes.
Our Approach to Care
Each patient receives personalized care, from the very first visit. The first step to undergoing bariatric surgery at Weill Cornell Medicine is a one-on-one consultation with a board-certified surgeon. There is no required group meeting prior to the appointment with your physician.
In addition to surgery, our program offers resources that support your route to a safe and successful procedure. These include counseling, medical obesity screening, and extensive follow-up by an expert team of board-certified bariatric surgeons, advanced nurse practitioners, physician's assistants, and registered dietitians.
We also offer free, one-on-one peer support in addition to professionally-moderated support group meetings for anyone considering surgery, those who have had surgery, or for the patient's family members or friends. 
A Team of Experts   
As with any other form of surgery, efficacy of metabolic bariatric surgery varies, depending on the individual characteristics of a patient's disease.
In cases where surgery alone cannot achieve the desired weight loss effect or when weight regain becomes an issue, pharmacotherapy may be a valuable complement to further weight loss.
The Weill Cornell Medicine GI Metabolic and Bariatric Surgery Program and our extended care team of surgeons, physicians, nutritionists and other specialists work together to ensure each patient is provided with the most appropriate plan of care for his/her condition.  
When excess skin hampers body image and quality of life, our plastic surgeons help to "complete the picture" following significant weight loss. All are invited to attend a seminar which explains the latest available options for reconstructive procedures.
Revisional Metabolic Bariatric Surgery
In some cases – such as substantial weight gain or side effects of an initial bariatric procedure – revisional bariatric surgery may become necessary. One procedure may be converted to another as appropriate to improve efficacy or resolve side effects.
To further weight loss or metabolic control, sometimes restrictive procedures (i.e. gastric banding, or vertical banded gastroplasty, older and now uncommon operations) are converted to gastric bypass or sleeve gastrectomy.
On the other hand, rare but possible side effects of gastric bypass or biliopancreatic-diversion duodenal switch may require surgical revision. Our team is able to perform such revisional surgery by laparoscopic (minimally invasive) approach.