What to Do If You're Fully Vaccinated For COVID-19
May 12, 2021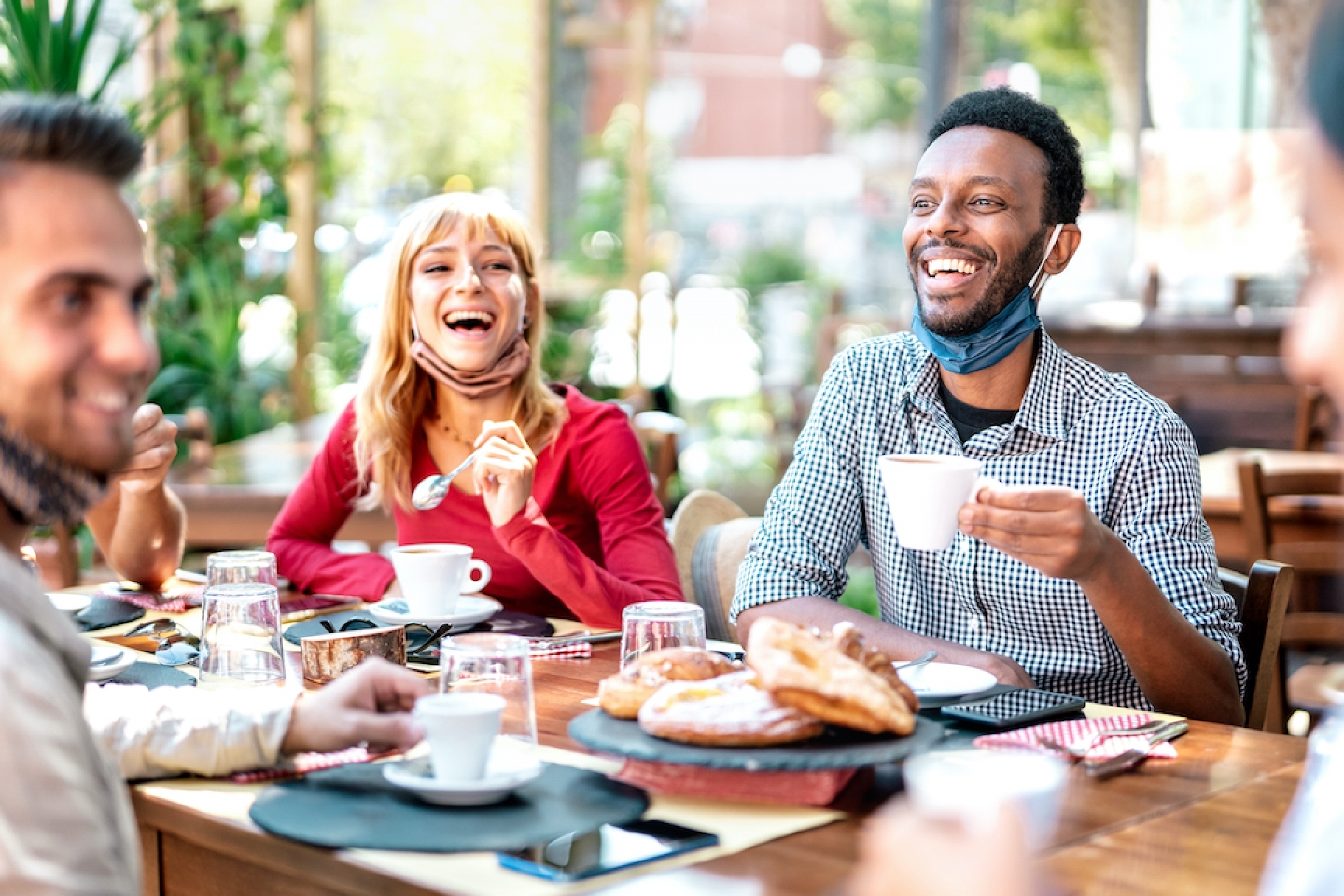 Updated May 19, 2021
Now that you're fully vaccinated, (which means that you received both doses of the vaccine from Moderna or Pfizer-BioNTech or the single Johnson & Johnson jab at least two weeks ago), you no longer need to wear a mask or physically distance in most settings, excluding public transportation (including airplanes and buses), hospitals and nursing homes, and unless federal, state, local, tribal, or territorial laws, local businesses or workplaces indicate otherwise, according to the latest guidance from the U.S. Centers for Disease Control (CDC). In keeping with this recent health policy change, New York is lifting most pandemic-related capacity restrictions and waving mask mandates outdoors for fully vaccinated people, except in certain crowded settings and venues.  
But don't throw away your mask yet, cautions Roy M. Gulick, MD, Rochelle Belfer Professor in Medicine, Chief, Division of Infectious Diseases. "We know that even with the best COVID-19 vaccines, 5% of vaccinated people can still catch the virus, although almost always with no symptoms or just mild illness," Dr. Gulick says. "Emerging data suggest that the vaccine reduces both symptomatic and asymptomatic infection (viral carriage) by up to 90%, which leaves a small (5%-10%) chance of transmitting or acquiring infection," he says. Plus, he adds, "Some of the newer viral variants are less susceptible to the vaccine-generated immune responses."
The CDC urges fully vaccinated people to continue wearing a mask in correctional facilities and homeless shelters, while still recommending prevention measures for unvaccinated people. It also suggests that people with immunocompromising conditions, including those taking immunosuppressive medications (for instance drugs, such as mycophenolate and rituximab, to suppress rejection of transplanted organs or to treat rheumatologic conditions), speak with their healthcare provider about the need for additional protective measures after vaccination. 
Although being fully vaccinated allows you to resume most activities without wearing a mask or maintaining physical distance, keep in mind that the virus is still spreading. With 37% of the U.S. fully vaccinated and nearly half of the population having received at least one dose of a COVID-19 vaccine, the country is far from the 70% to 85% it needs to achieve herd immunity and stop the disease from spreading. 
What's more, no one knows how long vaccine-provided immunity lasts. "Emerging data suggest that up to 90% of people who receive vaccines remain protected up to six months later," Dr. Gulick says. "The original vaccine studies will continue for two years, so we will have more up-to-date and longer data in the future.". 
Meanwhile, the CDC gives fully vaccinated people a green light to, among other things, resume activities without wearing masks or physically distancing, except where instructed otherwise; and to resume domestic and international travel without testing (unless required by local, state, or territorial health authorities or their destination) or undergoing self-quarantine. 
You may also schedule long overdue doctor and dentist appointments, although you may want to postpone your mammogram for four to six weeks after you are fully vaccinated, since the normal underarm swelling following vaccination could cause a false reading.  
Finally, keep your vaccine record card safe. You may need it as proof of vaccination to travel, work, or attend large events. It will indicate which vaccine you received, and when you received it, which you'll need to know should you require a booster dose. We don't know how long immunity from the vaccines will last, and though they should provide some protection against the current variants, booster shots may be necessary if immunity wears off or fails to protect against future strains. 
Clinical Service
Physician