Tips for Skin Care During the COVID-19 Pandemic
March 17, 2021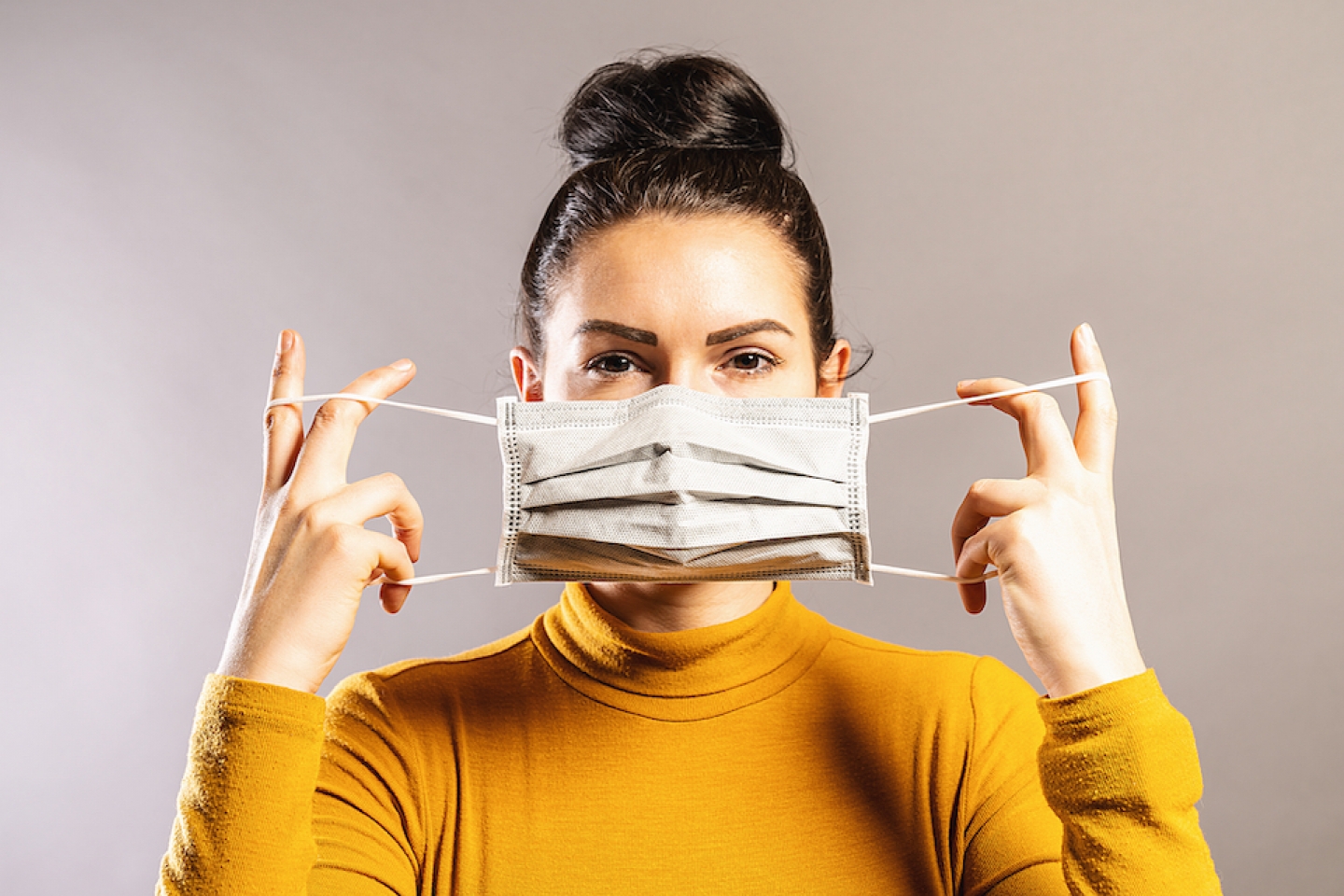 A combination of mask-wearing and hand-washing is keeping dermatologists busy during the COVID-19 pandemic.
"We are seeing a lot more mask-related dermatitis," reports Jonathan Zippin, MD, PhD, associate professor of dermatology at Weill Cornell Medical College, Cornell University and associate attending dermatologist ay NewYork-Presbyterian Hospital. "We're also seeing allergic-based reactions that might be linked to components of the masks themselves."
Potential Skin Reactions
Dermatitis—a rash that occurs when your skin comes into contact with a substance that causes an immune response—is common.
The American Contact Dermatitis Society (ACDS) explains that "Contact dermatitis is classified as either irritant or allergic. Irritant contact dermatitis is common, nonallergic, and develops as dry, itchy, irritated areas on the skin around the area of contact."
Dr. Zippin, whose dermatology practice focuses on workplace safety, says "excessive handwashing" is a cause of dermatitis on the hands.
"It's one of the primary behavioral and occupational things we're seeing in terms of COVID in the healthcare workforce," Dr. Zippin adds.
Dr. Zippin and colleagues conducted a national, multi-center study to identify causes of occupational dermatoses from facial protective equipment worn by healthcare workers. They concluded that contact dermatitis on the cheeks and bridge of the nose from masks was caused by elastic straps, glue, and formaldehyde released from the mask fabric.
Caring for skin
The American Academy of Dermatology Association offers tips for treating skin gently to prevent mask irritation. They include using mild, fragrance-free skincare products; using non-comedogenic and non-pore-clogging makeup; limiting face washing to twice a day and after sweating; applying moisturizer before and after wearing a mask; and applying petroleum jelly to lips. It also promotes the use of layered masks made from soft, breathable fabric, like cotton.
Sometimes an allergy can cause dermatitis. That's when a dermatologist might conduct a patch test--"a procedure where allergens are placed on your back for 2 days, then removed. After removal, your back is examined for any reactions."
Patients return to the doctor two days later for a second reading. If they're found to be allergic, the patient is directed to avoid the allergen. ACDS also has a Contact Allergen Management Program (CAMP), a web- and app-based resource designed to help patients with allergic contact dermatitis find personal care products free of the ingredients that cause the allergic reactions.
Some people are exposed to environmental irritants at work that can cause dermatitis, Dr. Zippin says.
"If it's occupational exposure, then we may send literature to supervisors and departments, advising them about the right soaps, gloves, and masks, so allergens are not an issue for that employee," he adds.
Clinical Service
Physician