This Pride Month, Celebrate LGBTQ+ Health
June 15, 2023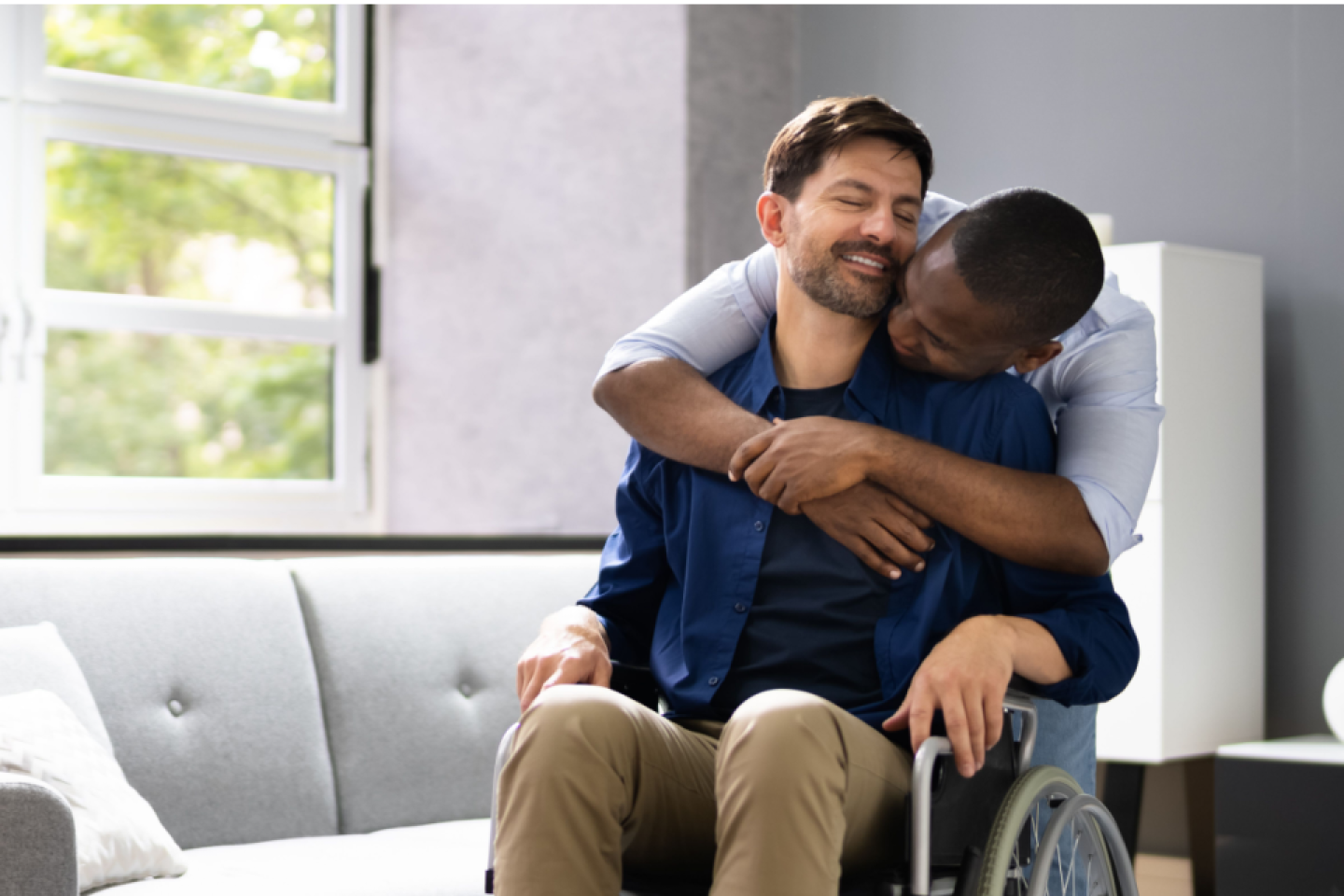 This past year has been a worrying one for most of the LGBTQ+ community. Attacks on health care, especially that of transgender individuals, have flourished across more conservative parts of the country. Weill Cornell Medicine is proud to be a bronze-level sponsor for NYC Pride and we're dedicated to taking care of the healthcare needs of the NYC LGBTQ+ community. 
While New York, Connecticut and New Jersey residents may not face the same threats, access to health care is a consistent and ongoing problem for many. At Weill Cornell Medicine, we are committed to providing accessible health care to our LGBTQ+ neighbors. This Pride Month, in between all the parties, don't forget to schedule an appointment for a wellness visit, too.  
"It's important to establish a good relationship with a primary care doctor with whom you can be frank," says Gregory McWilliams, M.D., an attending internal medicine physician specializing in LGBTQ+ health at Weill Cornell Medicine.  
LGBTQ+ People Report Poorer Health
Statistics have long shown that LGBTQ+ teens and adults report a higher percentage of mental health struggles than straight people. But a recent survey from the Center for American Progress found LGBTQ+ adults were more likely to say their physical health was "fair," "poor" or "bad" than heterosexual adults. LGBTQI+ adults also were 10% more likely to say their poor health prevented them doing daily activities or working. LGBTQI+ people of color were even more likely to say their health was poor. 
While the survey didn't delve into the causes of poor health, it did report that LGBTQ+ adults had "postponed or not tried to get preventive screenings" twice as often as straight adults. Postponing preventive screenings such as blood sugar and cholesterol checks, colonoscopies and mammograms can lead to delayed diagnosis of cancer, diabetes or heart disease — which can often mean worse outcomes for patients. 
Find Care That Doesn't Discriminate
Most people don't enjoy going to the doctor. For LGBTQ+ patients, the stress is often higher. One of the main reasons so many in the community postpone preventive screenings is due to "disrespect or discrimination from a doctor or other healthcare provider," according to the CAP survey.  
But there are providers out there who will listen to you and who won't discriminate. Your health is worth protecting, and it's important to advocate for yourself. 
The Tests You Need Might Be Free
The expense of medical care is another common reason many people skip going to the doctor. However, if you have insurance, the cost of an annual wellness visit and many preventive screenings are required to be covered by a provider in your plan's network under the Affordable Care Act (ACA). This includes tests such as: 
Blood pressure screening

 

Bone density screening for people over 65 at high risk of osteoporosis

 

Cholesterol screening

 

Colonoscopies for adults over 45 to screen for colorectal cancer

 

Diabetes screening

 

Hepatitis B and hepatitis C screening

 

HIV tests

 

Human papillomavirus (HPV) and Pap tests to screen for cervical cancer

 

Immunizations, including HPV vaccines

 

Lung cancer screening for adults 50 to 80 who meet certain criteria

 

Mammograms to screen for breast cancer beginning at age 40

 

Sexually transmitted infection testing

 
In addition, the ACA requires some medications to be provided at no cost, including certain forms of birth control, cholesterol-lowering medications for adults over 40 at high risk for heart disease, and pre-exposure prophylaxis, or PrEP, for HIV prevention. 
Your favorite kind of self-care might be a day at the spa, a weekend trip to Fire Island, or a long brunch with your best friends. But some of the easiest forms of self-care can be the hardest to do. Getting enough sleep, eating a healthy diet, and enjoying plenty of exercise are three of the most important things you can do for your physical and mental health. But it can be hard to get started if you don't know how to eat a balanced diet. And if you're having trouble sleeping, everything feels difficult. Your primary care provider can help you find strategies to make lifestyle changes that can provide the best type of self-care. 
Mental Health Care Can Be Preventive, Too
You don't have to just see a therapist to address mental health issues. In fact, preventive mental health care is just as important for your overall well-being as screening for high cholesterol and blood sugar.  
"Individuals who experience higher rates of mental illness are those who may be more prone to internalizing a deeply negative view of themselves," says Jessica Spellun, M.D., a psychiatrist at Weill Cornell Medicine. 
Your primary care provider is a great person to talk to about issues such as: 
Alcohol or drug use

 

Anxiety

 

Depression

 

Disordered eating or exercise patterns

 

Self-harm

 

Suicidal thoughts or attempts

 
Your primary care provider can prescribe medications such as antidepressants. They can also refer you to a psychiatrist if you need more specialized medical care or help you find a counselor if you think talk therapy could help. 
Weill Cornell Medicine Is Here for the LGBTQ+ Community
Weill Cornell Medicine works hard to provide an affirming space with an unbiased culture of inclusion and acceptance for all LGBTQ+ individuals. In addition to our extensive primary and specialty care services, we offer a wide range of LGBTQ+-specific services, such as hormone therapy, voice therapy, gender-affirming surgery and HIV/AIDS care. Our mental health services also include: 
LGBTQIA+ Trauma Treatment Program

, an outpatient psychotherapy treatment program that provides trauma-focused mental health care

 

Wellness Qlinic

, a student-run clinic staffed by medical trainees that offers free mental health care to uninsured and underinsured people

 
Take care of your health this Pride Month and make an appointment with a Weill Cornell Medicine doctor. Find a doctor today.