Multidisciplinary Approach to Colorectal Cancer Care
March 16, 2021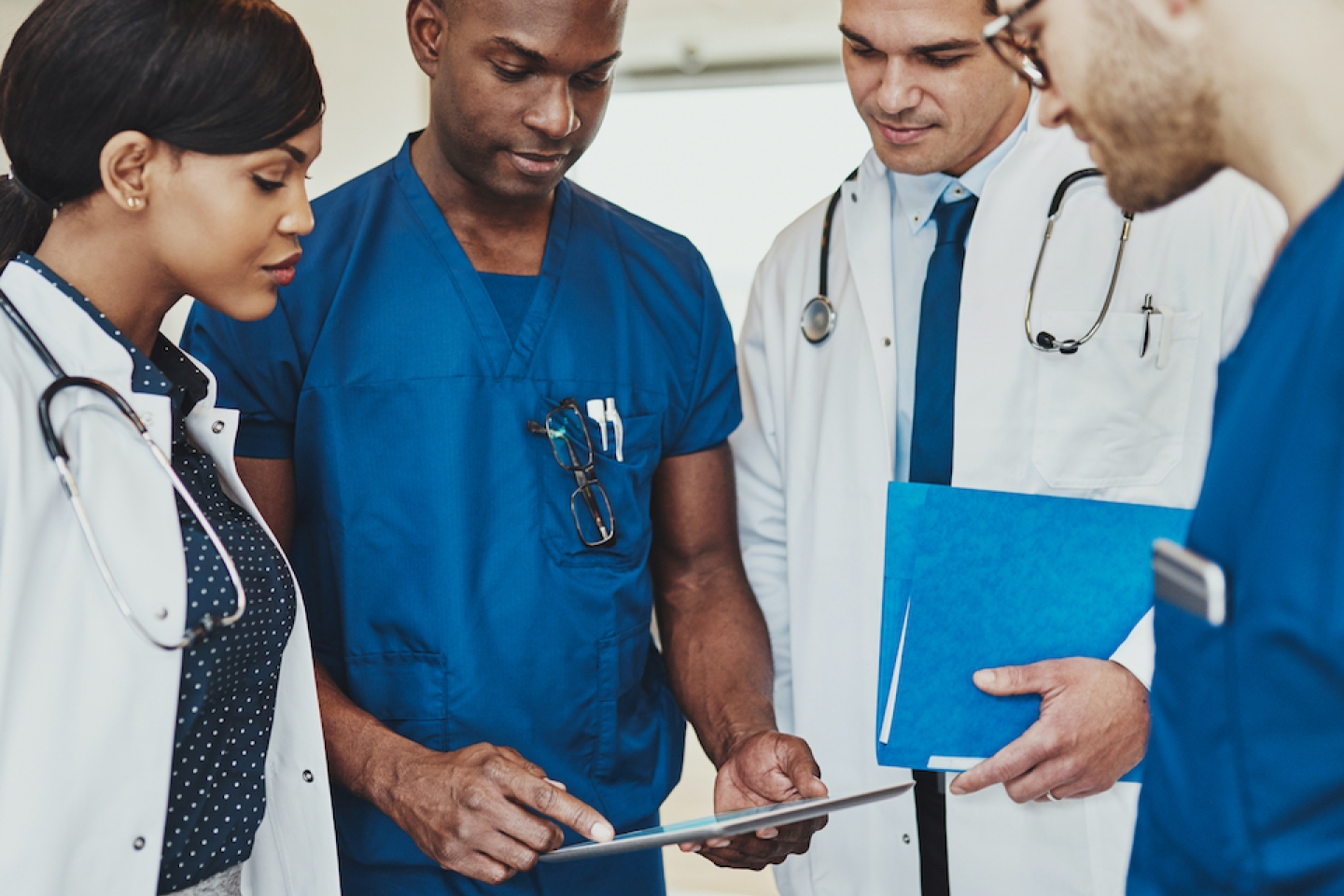 A multidisciplinary approach can mean that patients make appointments with multiple specialists at one location, sometimes on the same day.
At Weill Cornell Medicine—particularly for patients with colorectal cancer—the strategy goes deeper, says Parul J. Shukla, MD, Professor of Surgery, Weill Cornell Medical College, Cornell University and Yusuf Hamied Professor of Surgery, Weill Cornell Medical College, Cornell University.
"We established a multidisciplinary Colorectal Tumor Board in 2011 that has functioned very efficiently and made significant contributions towards the management of colorectal cancers," Dr. Shukla explains. "Patients benefit from a group around them who are all on the same page."
Collaboration Within the Colorectal Cancer Care Team
In addition to a colorectal surgical team, the board discusses cases with oncologists specializing in colorectal cancer care; radiant oncologists; gastrointestinal radiologists; gastrointestinal pathologists; genetic counselors; and gastroenterologists who are on the scene for both diagnosis and post-op follow-up care and surveillance.
In 2016, the team studied 252 of its patients to evaluate (in part) whether the patient's care was altered as a result of the team's discussions. The study concluded that multidisciplinary care "plays an important role in the management of patients with colorectal cancer, especially in those with advanced cancer and those going for surgery….Plan of care was altered in nearly one-fourth of subjects referred."
Benefits of the Team Approach to Cancer Care
Dr. Shukla explains why a team approach can change patients' treatment.
"You're more likely to pick up many more things about the patient that may not be available in your own specialty," Dr. Shukla says. "For example, the genetic counselor can seek out family members of the patient for genetic reasons, and look closely to see which other family members could be at risk for different, but related cancers."
The discussion among the tumor board participants—which also now includes specialists from NYP Queens and NYP Brooklyn—can lead to the doctors to learn about clinical trials that may be appropriate.
"A colleague may suggest a trial that may be suitable for enrolling a patient, whereas it may be unavailable in our own specialty," Dr. Shukla says. "This is one of the ways we can make cutting-edge treatments available."
The team also makes it easier and faster to change the direction of care, or involve additional specialists when needed.
Personalized Cancer Care For Patients
"We can provide a wider circle of care if a patient with colon cancer has liver or lung metastases, for example. We have other surgeons that can dive into surgery," he explains. "Our discussions might lead to one specialist asking another directly to see a patient right away—it's very seamless."
Dr. Shukla adds: "There's a lot of interest in trying to expedite things for patients in a timely manner. We're aware that patients don't want to be treated like they're on a conveyor belt—we personalize care and make sure patients are aware that the people around them are thinking about them and their treatment."