Holiday Travel Safety Tips Amidst Emerging COVID-19 Variants
December 14, 2021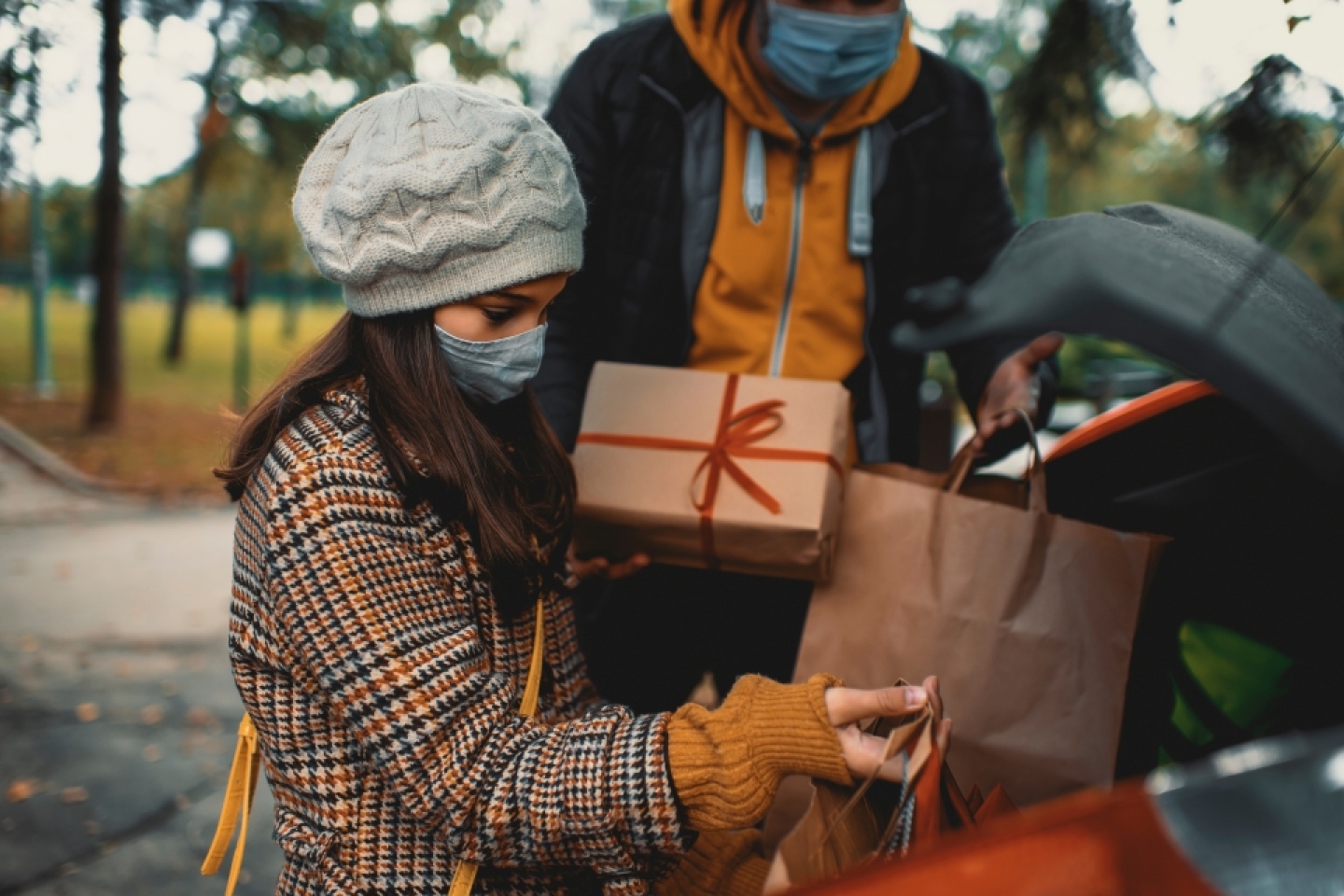 Although you're fully vaccinated, (having received both doses of the vaccine from Moderna or Pfizer-BioNTech, or the single Johnson & Johnson jab at least two weeks ago), or have received a booster, you must still wear a mask over your nose and mouth, and maintain six feet of distance from others if you plan to use public transportation to travel into, within, or out of the United States, according to the latest guidance from Centers for Disease Control (CDC). This includes indoor areas of planes, buses, as well as U.S. transportation hubs such as airports and stations. If you are in an outdoor area, such as the open deck of a ferry or the uncovered top deck of a bus, then you don't need to wear a mask.
Such mandated precautions may come as a surprise, given the high effectiveness of the COVID-19 vaccine and the overall decrease in cases nationwide since last summer. But as holiday travel picks up, so have incidences of the virus, largely because of the proliferation of the Delta variant, which causes more infections and spreads faster than earlier forms of the virus that causes COVID-19.
Breakthrough Cases of COVID-19 Emerging
Most people who get COVID-19 are unvaccinated. But even people who are fully vaccinated can acquire a "breakthrough infection," although they are less likely than unvaccinated people to require hospitalization or die, explains Roy M. Gulick, MD, Rochelle Belfer Professor in Medicine, Chief, Division of Infectious Diseases. "We know that even with the best COVID-19 vaccines, 5% of vaccinated people can still catch the virus, although almost always with no symptoms or just mild illness," Dr. Gulick says. "Emerging data suggest that the vaccine reduces both symptomatic and asymptomatic infection (viral carriage) by up to 90%, which leaves a small (5%-10%) chance of transmitting or acquiring infection," he says. Plus, he adds, "Some of the newer viral variants are less susceptible to the vaccine-generated immune responses."
Because of the ongoing risk of infection and transmitting the virus to others, the CDC urges all travelers 2 years of age or older to wear a mask in indoor public places if they are:
Not fully vaccinated
Fully vaccinated and in an area with a substantial or high rate of COVID-19 transmission
Fully vaccinated and with weakened immune systems
Even if you are fully vaccinated and have received a booster, you might consider wearing a mask in a crowded outdoor setting, like an outdoor festival or sporting event, especially in an area where COVID-19 cases are high, or if you expect to have close contact with others who are not fully vaccinated.
CDC Guidance for Holiday Travelers
The CDC does not urge fully vaccinated domestic travelers to get a COVID-19 test before or after domestic travel, unless their local, state, or territorial health authorities require it. It also does not require fully vaccinated travelers to self-quarantine following domestic travel.
Additionally, the CDC does not require fully vaccinated international travelers to get tested before leaving the United States unless their destination requires it, or to self-quarantine in the United States following international travel.
However, the CDC does require fully vaccinated international air travelers, including U.S. citizens, who are coming into the United States to have a negative COVID-19 test result or proof of recovery from COVID-19 before they board a flight to the United States. Moreover, it recommends that fully vaccinated international travelers arriving in the United States get a COVID-19 test 3-5 days after travel regardless of vaccination status.
Clinical Service
Physician