Epilepsy Patient Offers Advice to Those Living with Seizure Disorders
May 30, 2018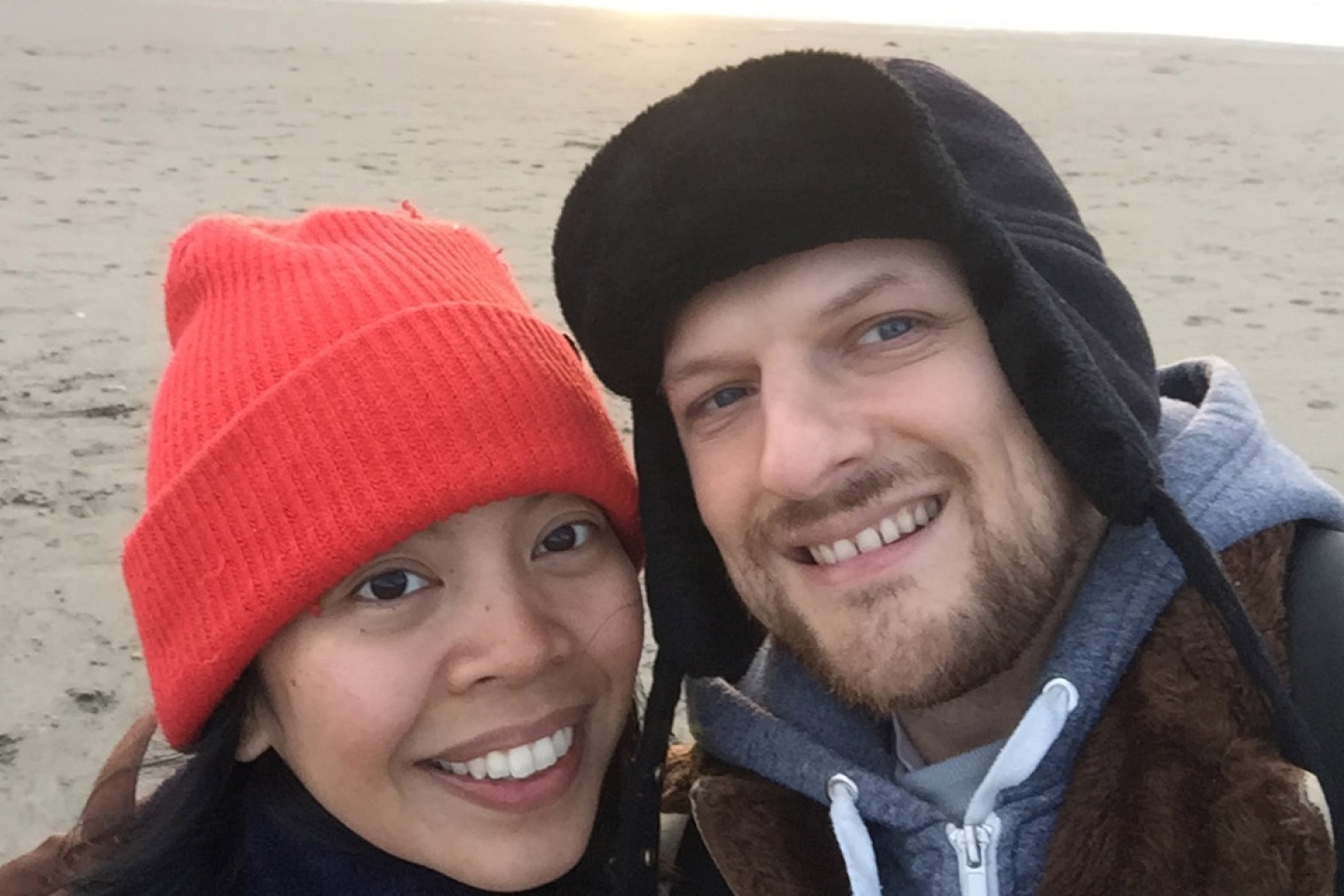 Phillip Gerson was 17 years old when he was first diagnosed with epilepsy. His condition was fairly well-managed with medications and in his mid-twenties, Phillip moved to New York City to study and pursue creative writing.
During this time, he began having seizures more frequently. He had about five focal onset impaired awareness seizures — also known as complex partial seizures — per week, during which he was briefly unable to communicate or complete basic work tasks. He also began having about two grand mal seizures per year, which caused him to lose consciousness and convulse.
"I had seizures during job interviews, classes, while handling numbers at work, and doing other important responsibilities," recounted Phillip. "I remember thinking how crazy it is that other people could live their life without worrying about having a seizure. It became such a normal part of life for me. I was prepared for — and worrying about — a seizure at all times." 
After several years of visiting different neurologists in New York City, Phillip met with Dr. Padmaja Kandula at Weill Cornell Medicine; she suggested that he consider surgical treatment. In July, 2017 Phillip underwent the surgery and has been seizure free since.
Here, he shares some insight, advice, and encouragement for those living with a seizure disorder.
Don't try to hide your seizure disorder
Phillip believes that secrecy leads to increased anxiety. "You're better off telling your boss, teacher, or friend to get the help and empathy you might need," he explained.
Pursue activities that bring you comfort and avoid activities that are beyond your comfort level
Phillip suggests pursuing a variety of activities and hobbies that help you feel comfortable and at ease and, when possible, avoiding anything in which seizures will cause an ongoing hindrance.
Phillip avoided certain types of athletics that made him feel unsafe. In turn, he delved deeply into creative pursuits: writing, making collages, and recording music.
"Maybe the epilepsy was like an engine for creativity," he said. "I do believe that thinking about it all in that way often helped me to fight the depression and anxiety."
Keep a strict, consistent schedule for medications
For several years, Phillip was prescribed several medications to prevent seizures. He took them regularly and also avoided alcohol, which can cause complications or when consumed in large amounts, seizures.
When the seizures became more frequent despite his consistent routine, Phillip knew it was time to seek different treatment.
Keep a record of your seizures
It is sometimes difficult to keep track of the frequency of seizures if it is not written down. Phillip suggests keeping a journal of the seizures — including other important information, such as possible triggers, the location, and how you felt afterward.
"You may even unearth something about your condition that you didn't know before," he said.  
Find or start a support group in your area
When Phillip discovered a support group for people living with epilepsy, he found a friendly space where he could talk openly about his condition. He even volunteered for several years helping others express themselves with creative writing. 
Speak with a therapist
Phillip recognizes that living with epilepsy for so many years affected his mental health by causing anxiety and making it harder for him to imagine a future for himself. He found several ways to successfully manage these emotions to lead a productive work and social life, even while having several seizures per week.
"Consider speaking with a therapist for the emotional matters you cannot tell anyone else about," he said. "Many of these issues may not fall under the science of neurology."
Try not to allow epilepsy to keep you from pursuing an adventure
Before the surgical treatment, Phillip moved to several cities to pursue his education and new experiences. By taking good care of himself, he was able to enjoy and succeed in school. 
After the surgery at Weill Cornell Medicine, he moved out to California with his wife.
"I was ready for a new adventure," he explained, "but most of all, my wife and I want to start a family, and we felt certain that being close to family is crucial."
Find a safe, dependable means of soothing yourself after a seizure
It can be difficult or uncomfortable to sleep or eat after having a seizure. If the seizure occurred in public or a new place, it may be challenging to process the embarrassment or anxiety. Phillip suggests selecting several healthy, relaxing activities to help ease your mind and body after every seizure.
Find a neurologist who feels like a friend, not an authority figure
Before finding Weill Cornell Medicine, Phillip visited five different neurologists throughout New York City. When he met Dr. Kandula, he was frustrated and wanted better care and treatment options.
"To me, even if the neurologist is world famous, that isn't necessarily what's best for the patient," he explained. "Look for someone who you can talk to candidly and be yourself. A doctor not afraid to admit mistakes, try new ideas, schedule one-hour blocks of time for visits to ensure everything is talked through, who is genuinely interested in your input, and willing to invest time into analyzing your information when you're not present." 
Stand up for yourself and others with epilepsy
Although it was certainly difficult at times, Phillip was assertive in getting the care he believed he deserved. He also fights certain misconceptions and stereotypes about seizures in his writing by portraying the condition accurately and exploring the emotional complexities of the disorder.
"Shortly before leaving NYC to move to California, I was on the train, and on the other side of the car, a guy my age began having a grand mal seizure. As you can imagine, people were freaking out," recounted Phillip. "It was surreal seeing it from my new vantage point. I just went over and sat and put my hand on his shoulder. I told others that I have the same condition, to please not stare, to just let him be for a minute, to allow him some time to recover before pressing him for info." 
"Sure enough he was eventually able to speak and as my stop was approaching, I wrote down Dr. Kandula's name and number on a piece of paper, handed it to him and said, 'This is the best neurologist I've ever seen. Please give her a call,'" he said.
Learn more about Phillip's care at Weill Cornell Medicine and the leading treatments offered at the Weill Cornell Medicine Epilepsy Center.
Clinical Service
Practice
Physician