Recovering From Brain Surgery and Living Seizure-Free
May 30, 2018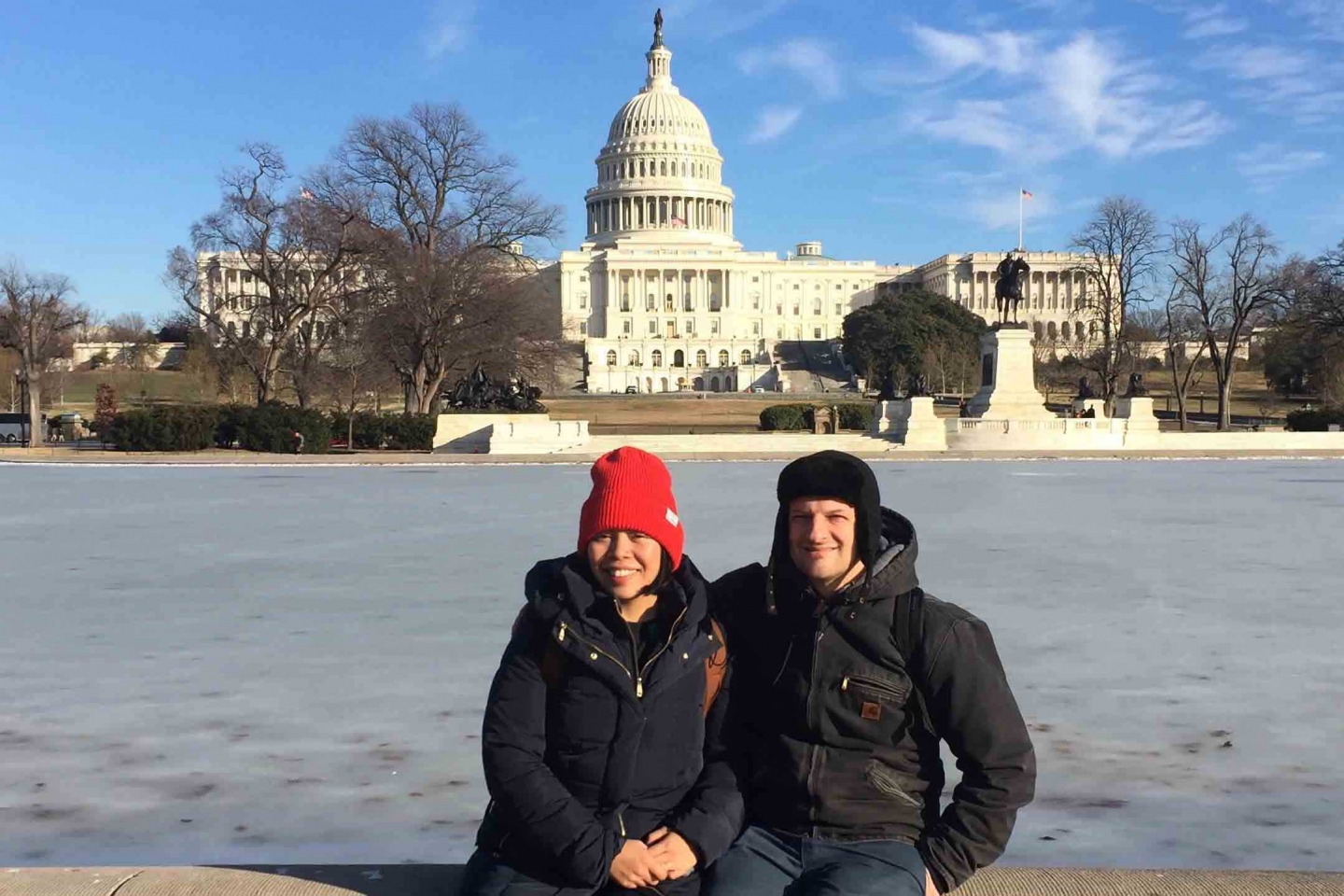 Seven years after being diagnosed with epilepsy, Phillip Gerson's condition was worsening. Despite taking anti-seizure medications, he experienced about five partial (focal onset) seizures every week and one grand mal seizure per year.
At this time, he lived New York City where he was studying creative writing.
"I was in a graduate playwriting program, where we would sit and read each other's work and take on different characters. I had several seizures during these classes and it became embarrassing and frustrating,"  recalled Phillip.
"I remember thinking, 'This is so unfair. It's not my fault. And, worst of all, it is an invisible disability." 
Fed up by the constant threat of seizures, Phillip sought out help.
Meeting Dr. Kandula
Soon, Phillip found a support group at Weill Cornell Medicine for those living with epilepsy. Encouraged by those in the group, he made an appointment with Dr. Padmaja Kandula at the Weill Cornell Medicine Epilepsy Center after previously visiting several other epilepsy specialists.
"Dr. Kandula went way back into my history and analyzed my medical records from a new vantage point," explained Phillip. "She ordered a new MRI and found a lesion."
Then, Dr. Kandula suggested that Phillip consider surgical treatment. After weighing his options, he decided this was the right strategy for him.
Surgical treatment
"The surgery and hospital stay were probably the most difficult days I've ever lived through," Phillip recalled. "I was in the hospital for a total of 13 days. It began with the surgeons attaching electrodes to my brain, hooking me up to an EEG machine, and limiting me to a hospital bed for about a week. I was taken off my medication, so I had partial seizures nonstop. This helped them locate the origin of the seizures more precisely."
After this observation, with the combined input of Dr. Kandula and the epilepsy team, the neurosurgeon was able to remove the cavernoma (cluster of abnormal blood vessels), as well as the area bordering the lesion on his brain.
Phillip spent six weeks at home recovering from the surgery. He focused on walking a bit more every day, speaking and communicating often, and coping with the difficult headaches. Now, he has a scar, but the headaches have subsided and he has not experienced a seizure since.
Acclimating to his new life after surgery
"I'm still adjusting to my new reality," explained Phillip. "My personality has taken a major leap, most noticeably at work. I can now work efficiently for eight hours of the day without any interruption or fear of an oncoming seizure. I am also much more comfortable getting into long, engaging conversations with colleagues, friends, and family — and expressing my thoughts genuinely. I can allow myself to be more intimate without fear of having to run to the bathroom to guard myself in case of a seizure."
Phillip continues to prioritize his self-care with regular visits to physicians for checkups, as well as getting enough sleep, taking his medication consistently, and relaxing when needed.
After recovering from the surgery, Phillip was emboldened to make a major change and moved to California, where he works in nonprofit administration. He and his wife are planning to start a family in the near future, which he always wanted — but did not think was possible because of his seizures.
"Before the surgery, I would think to myself, 'How can I be a father? What if I'm on the subway with my young child and lose consciousness?'" he recalled. "Fatherhood seemed impossible, but now I feel truly qualified, for lack of a better word, and excited." 
Overall, he considers his recovery after surgery a "transformation" that has been equally profound as meeting Dr. Kandula.
Finding joy and comfort in creating
"Maybe without the threat of seizures and all the medication, I would have gone out more to socialize or pursued athletics," said Phillip. "Instead, I was writing, recording music, making collages, reading, watching films." 
Phillip's diagnosis of epilepsy has served as a catalyst for his creativity. He wrote a play about a woman who, after several years living seizure free, decides to start a family with her husband. When she finds out she's pregnant, she begins to suffer from partial seizures once again. One of Phillip's goal for the project is to present seizures in a way that is both authentic and accurate.
"Seeing an actor shake onstage is infuriating and perpetuating a stereotype," asserted Phillip. "My hope is to explore what is abstract and poetic."
His collage poetry about this topic was showcased in an art exhibit in California for epilepsy research and fundraising. He continues to seek out new ways to pursue his creative interests — and further explore the heartbreak, loneliness, hope, and joy that epilepsy has brought him and so many others who live with the threat of seizures.
Read Phillip's advice for those living with seizure disorders, and learn more about the advanced treatments offered at the Weill Cornell Medicine Epilepsy Center.
Clinical Service
Practice
Physician