COVID-19 Vaccines Are Safe for Children
December 2, 2021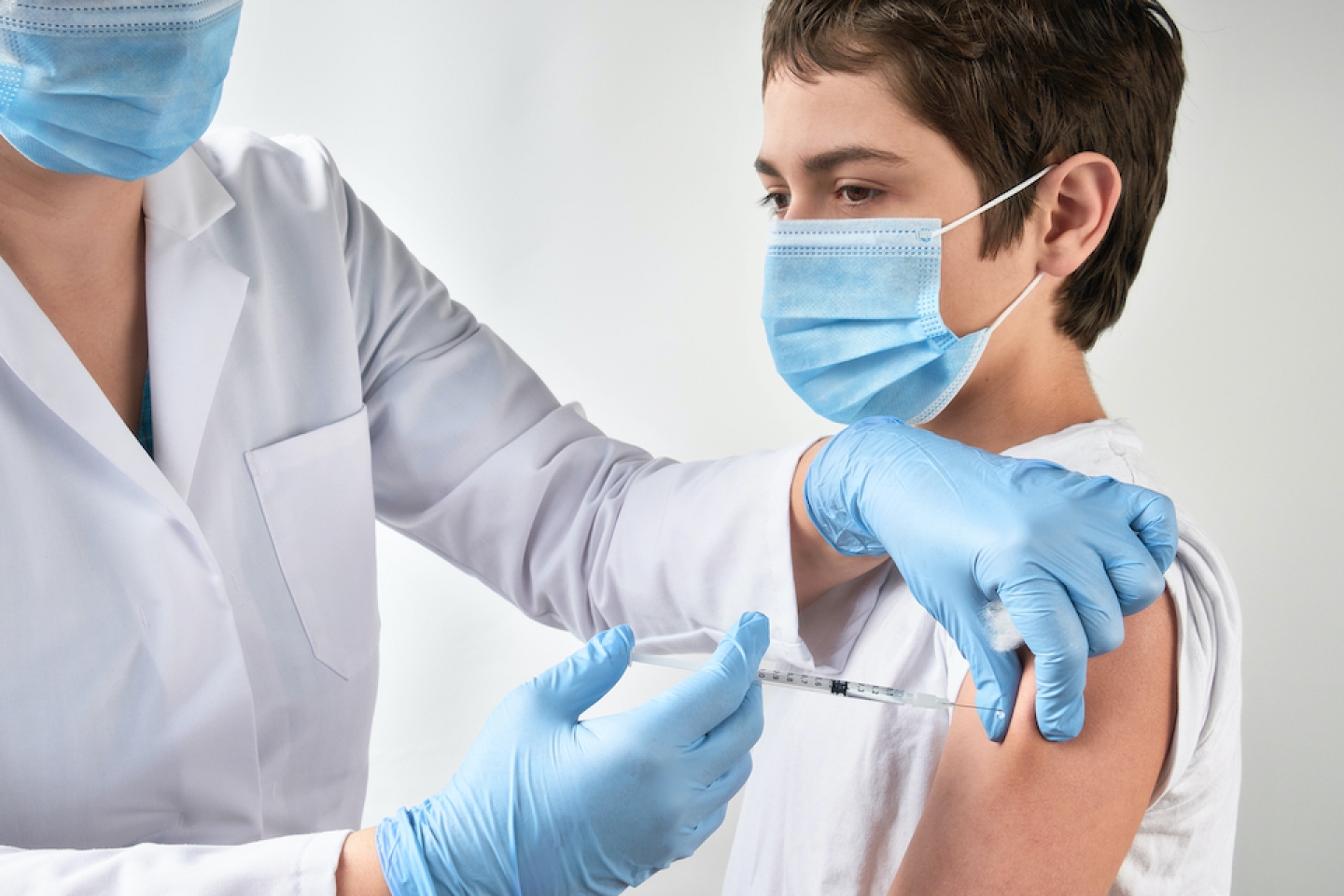 This article was posted in December 2021. Guidance around COVID-19 vaccination continues to evolve.
Your 5-to-11-year-old can now receive the Pfizer-BioNTech  pediatric COVID-19 vaccine. 
In fact, the Centers for Disease Control (CDC) is urging parents of children in this age category to vaccinate them as soon as possible to reduce their risk not only of infection but also severe disease leading to hospitalization or long-term complications.  
Studies found the pediatric vaccine to be nearly 91% effective in preventing symptomatic COVID-19 and producing a robust antibody response--akin to that seen in 16- to 25-year-olds—without severe side effects, such as illness or heart conditions.
Vaccinating children prevents viral spread
Although COVID-19 is less common and less dangerous in young children than in adults, the highly contagious Delta variant has increased the number of pediatric infections, according to Dr. Sallie Permar, the Nancy C. Paduano Professor of Pediatrics. As of late October, more than six million U.S. children tested positive for the SARS-CoV-2 virus, Dr. Permar says. "Children became 25% of all of the COVID-19 infections that were being reported," she says. This percentage includes children who got infected during the winter surge, as well as those whose infections occurred over the summer as the Delta variant became the dominant strain. "When more children are infected, viral spread increases, as does the potential for new variants to appear," she says.
Dr. Emily Wasserman, assistant professor of pediatrics, stresses, "Children are a chain of transmission for this virus. We can often protect them against transmission with masking in schools, but when they come home, they can spread the virus to individuals in the household, especially those who are vulnerable because of autoimmune diseases or immunosuppressant conditions."
The CDC reports that the proliferation of Delta led to a fivefold increase in COVID-19-related hospitalizations from late June to mid-August. "Notably, there've been over 400 deaths from this virus in children, so this is a deadly and severe virus infection for children," Dr. Permar says.
COVID-19, not the vaccine, causes myocarditis
Although the Pfizer and Moderna vaccines have been linked to an increased risk of myocarditis (inflammation of the heart muscle) and pericarditis (inflammation of the lining outside the heart) in some individuals—particularly in males ages 16 to 29—the risk is rare: fewer than 400 cases have occurred among the more than 8 million children and adolescents who have received the COVID-19 vaccine, Dr. Permar says. In a study of 1500 children who received the vaccine, no serious cases of myocarditis occurred, she says. "There were also, importantly, no anaphylaxis or severe allergies," she adds.
Virus-associated myocarditis, which often requires life-saving interventions, intensive drug treatment, often intubation, and sometimes a system to pump blood for the heart--is more likely to occur after infection with COVID-19 than from the vaccine, Dr. Permar explains, noting that none of these events has occurred in vaccinated children. "It's much more important to prevent virus-associated myocarditis through vaccination than to forgo vaccination on the small chance of a vaccine-associated self-limited myocarditis."
Any vaccine side effects that do occur in young children--pain at the injection site, fatigue, headache, chills, muscle or joint aches, and fever--are generally milder and less frequent than those observed in adolescents, and usually disappear within one to three days. 
Vaccine effects on children's lives
Among the pediatric vaccine's many benefits is protection against a rare but serious complication of severe COVID-19 known as multi-system inflammatory syndrome or MIS-C. More than 5,000 cases of MIS-C—approximately one in 3,200 infections--have been reported nationally, Dr. Permar says. "Almost half of those cases have been in the age group for which the vaccine has just been approved," she says.
"Three diseases are now vaccine-preventable: severe COVID-19 respiratory disease that can land children in the ICU for respiratory disease, MIS-C, and long COVID, which leaves individuals unable to fully gain back all of their ability to perform their daily activities, and to suffer from long-term fatigue or shortness of breath, depression, or persistent neurologic symptoms," Dr. Permar says. "The best defense against all of these is the COVID-19 vaccine."
Like older children and adults, young children will receive two vaccine doses, three weeks apart. The main difference between the pediatric and adult COVID-19 vaccines are dosage sizes and delivery: each pediatric dose will contain one-third the amount of that given to adolescents and adults. It will also be administered through a smaller needle.
According to Pfizer's research, the smaller dose produced as strong an immune response in 5-to-11-year-olds, as in 16- to 25-year-olds, who received a higher dose. The smaller dose is as effective because young children's immune systems are stronger than those of adults.
Other pediatric COVID-19 vaccines are under review. Currently, the U.S. Food and Drug Administration (FDA) is reviewing Moderna's vaccine for 6-to-11-year-olds. Meanwhile, Moderna and Pfizer are both conducting clinical trials of their vaccines in children ages 6 months to 4 years. Johnson & Johnson is conducting trials in children ages 12 to 17.
Says Dr. Permar, "We will be dealing with this pandemic until we have immunity in all of our populations, and children is where the biggest gap remains."
Clinical Service
Practice
Physician