How To Schedule Your COVID-19 Vaccine Appointment
January 13, 2021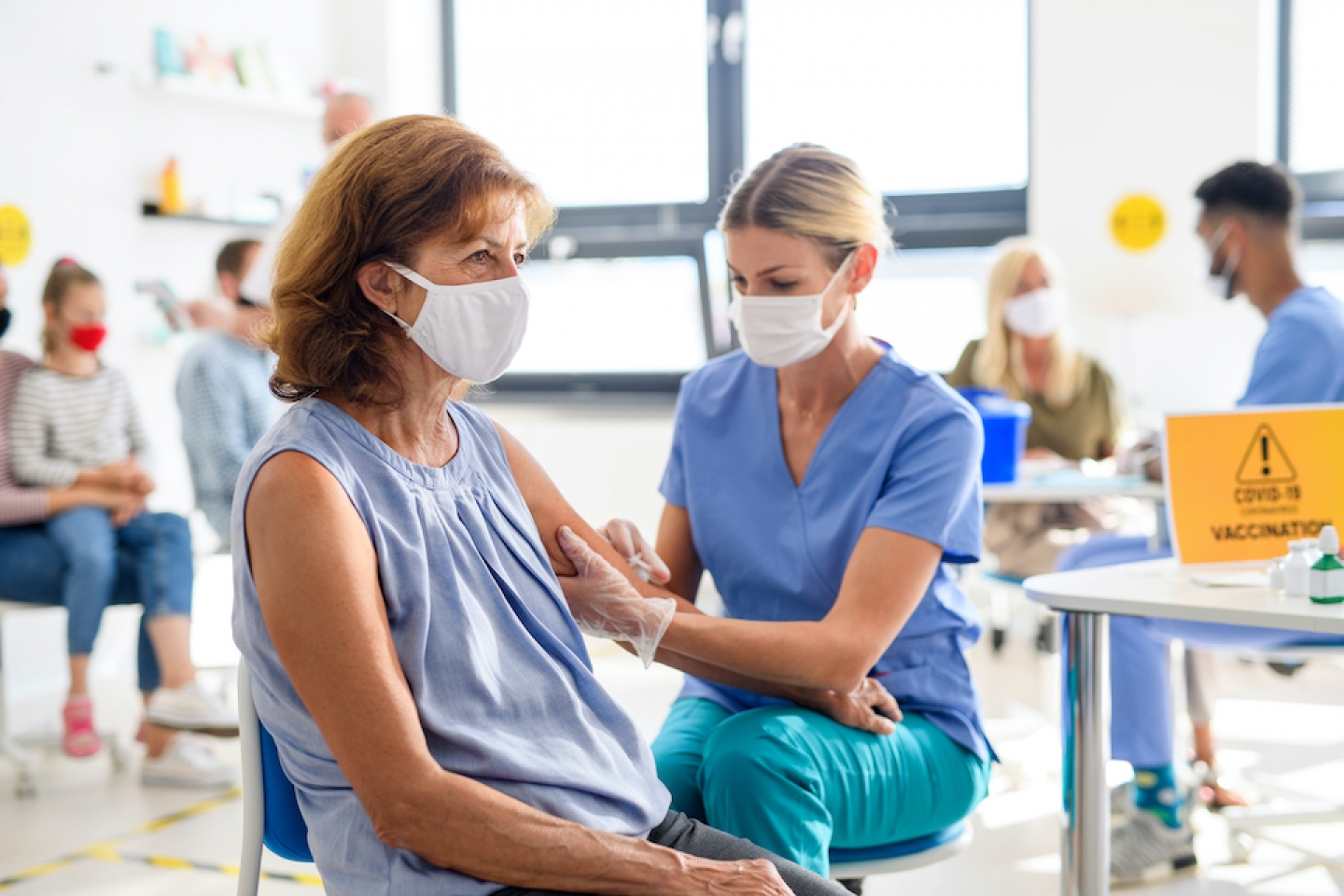 Updated as of July 15, 2022
Weill Cornell Medicine, in partnership with NewYork-Presbyterian, is currently vaccinating our eligible patients against COVID-19. Please visit here for the complete list of groups included in the current distribution phase in New York.
Existing Weill Cornell Medicine patients, who are eligible to receive the COVID-19 vaccine, can begin to schedule an available appointment through the Connect patient portal. To ensure your Connect account is active, please visit here to login or sign up today. At this time, Weill Cornell Medicine is offering vaccines to patients 6 months and above, who live in the United States.
We understand that many people will be interested in receiving a vaccination. Other vaccine sites for eligible NYC residents are available and continue to open around the city to serve the community. You may search for these locations using the NYC COVID-19 Vaccine Finder. 
If you would like to print a record of your medical conditions for vaccination purposes, please click here for instructions.
The following step-by-step guide is for existing eligible WCM patients for scheduling their vaccine appointments.
After you successfully log in to your Connect account, go to the Menu and select Preventive Care. There you can begin to schedule a COVID-19 vaccine appointment.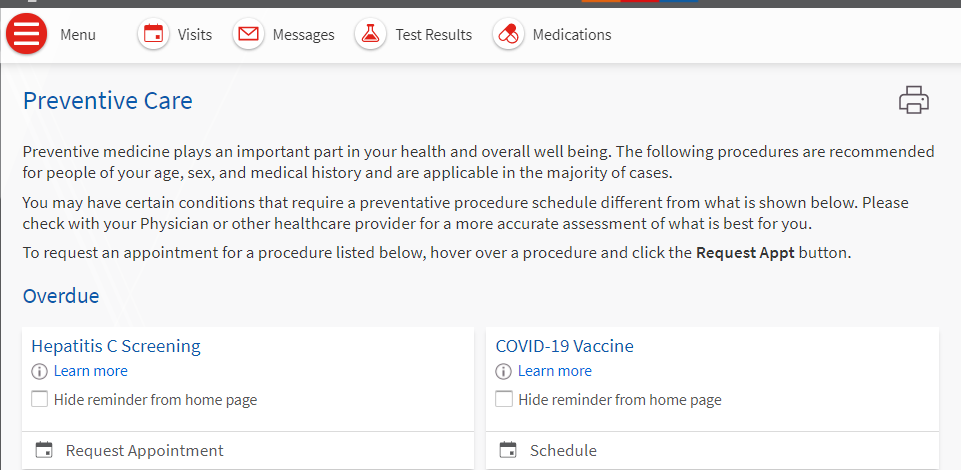 After selecting Schedule, you can choose the kind of appointment you would like to schedule. For your first appointment, please select "
COVID-19 Vaccine 1st Dose.
"
Next, we'll need to confirm if your primary residence. If you have a NY address on file, you'll be prompted to the next question. If you don't have a NY address, you will not be able to schedule an appointment.

Next, you will be prompted to answer a series of questions assessing if you have experienced any symptoms.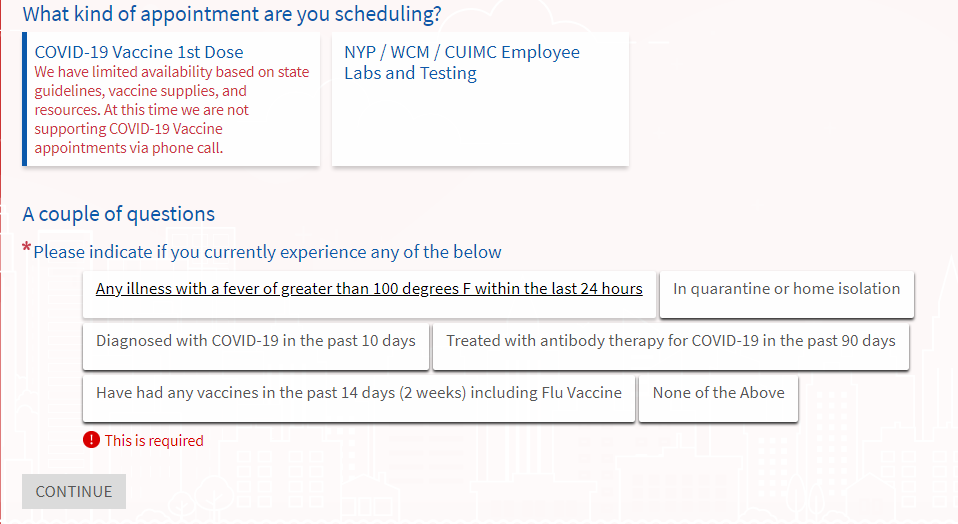 If you have experienced any symptoms, you will not be able to schedule an appointment at this time.

If you have not experienced any symptoms, you'll be prompted to let us know of any potential allergies to vaccine ingredients.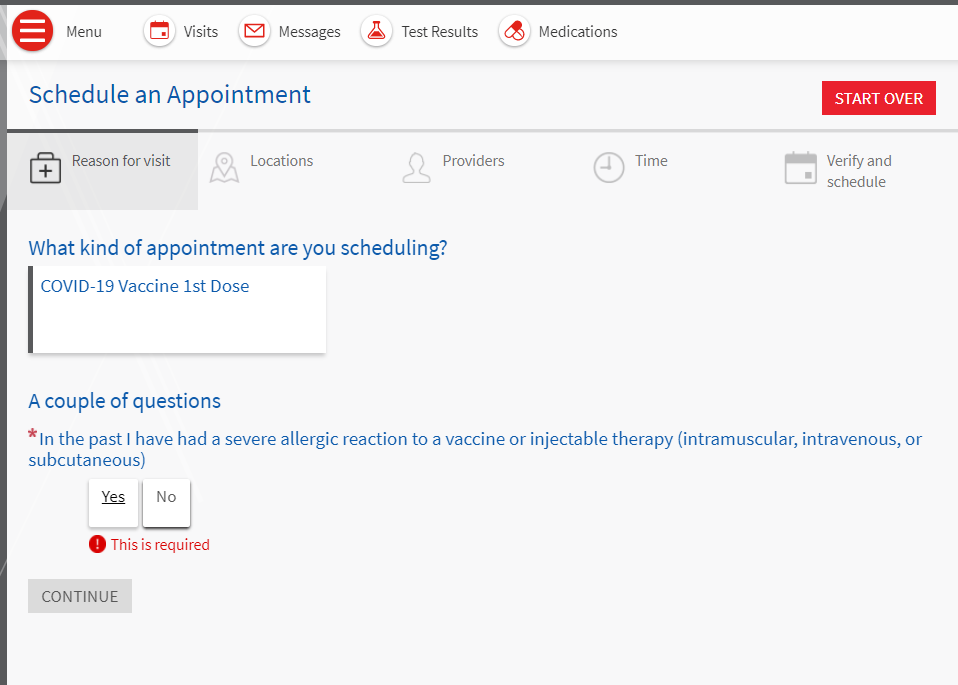 In the following question, please confirm your eligibility to receive a vaccine, per state guidelines on the current phased distribution.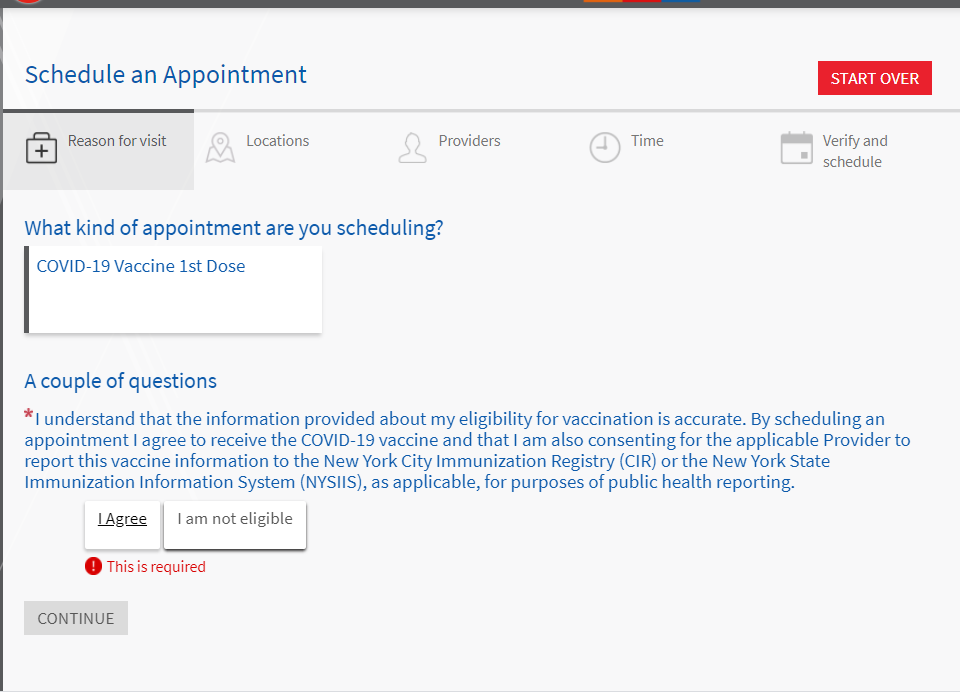 Once you certify your eligibility, you can view available dates and times and select your appointment.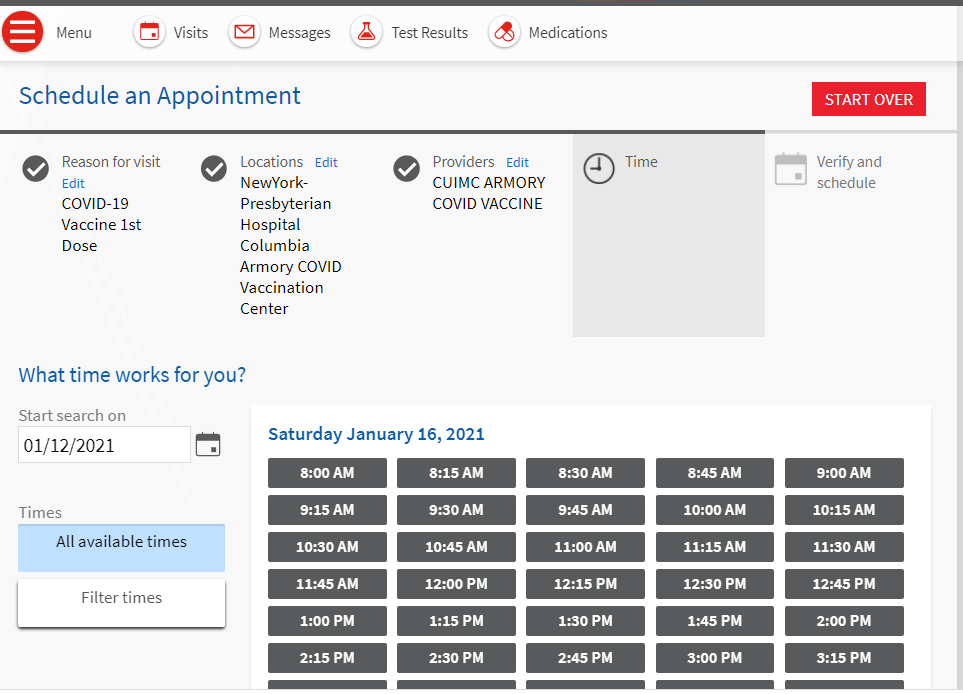 Once you select the preferred date and time, you'll receive a confirmation of your appointment details.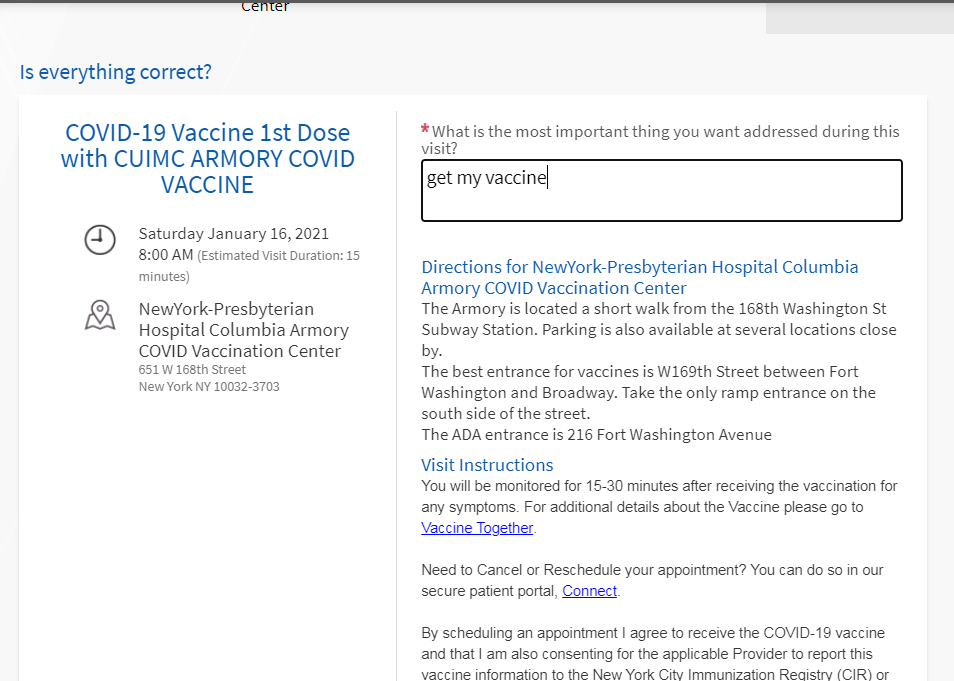 Before completing your scheduling, you can easily save this visit to get a notification for when you should plan for your second vaccine dose appointment.

Once you complete your scheduling, you're set! Please review your appointment confirmation, the directions to your vaccine site and important visit instructions.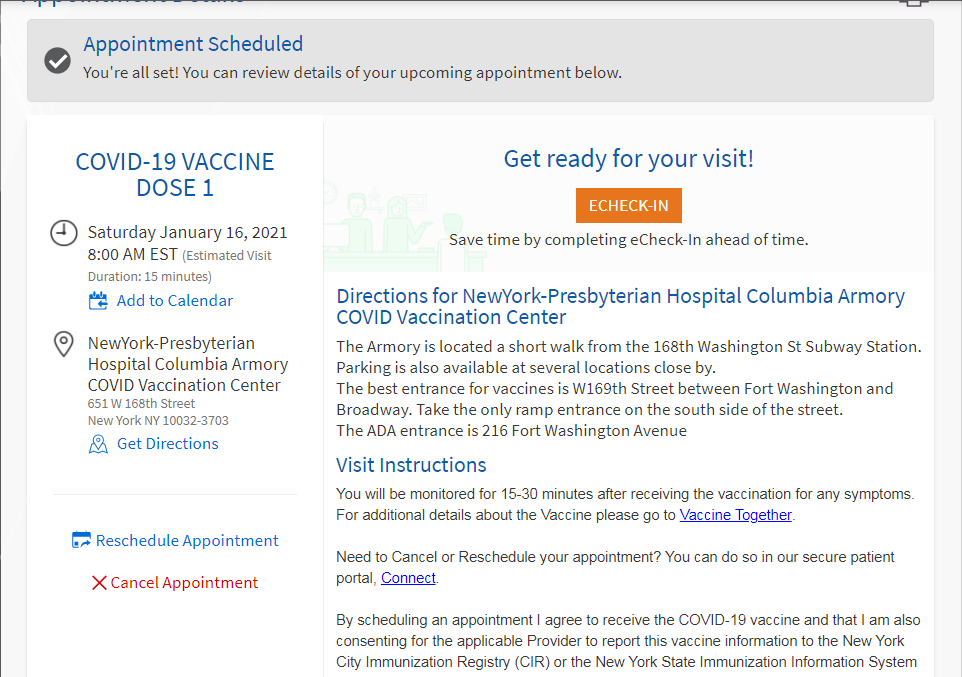 Pfizer COVID-19 vaccine appointments are available to our patients. Sign up for Connect today to schedule your vaccination. Review the latest on COVID-19 vaccines.