Back Pain: Not Just for Old Men
June 4, 2018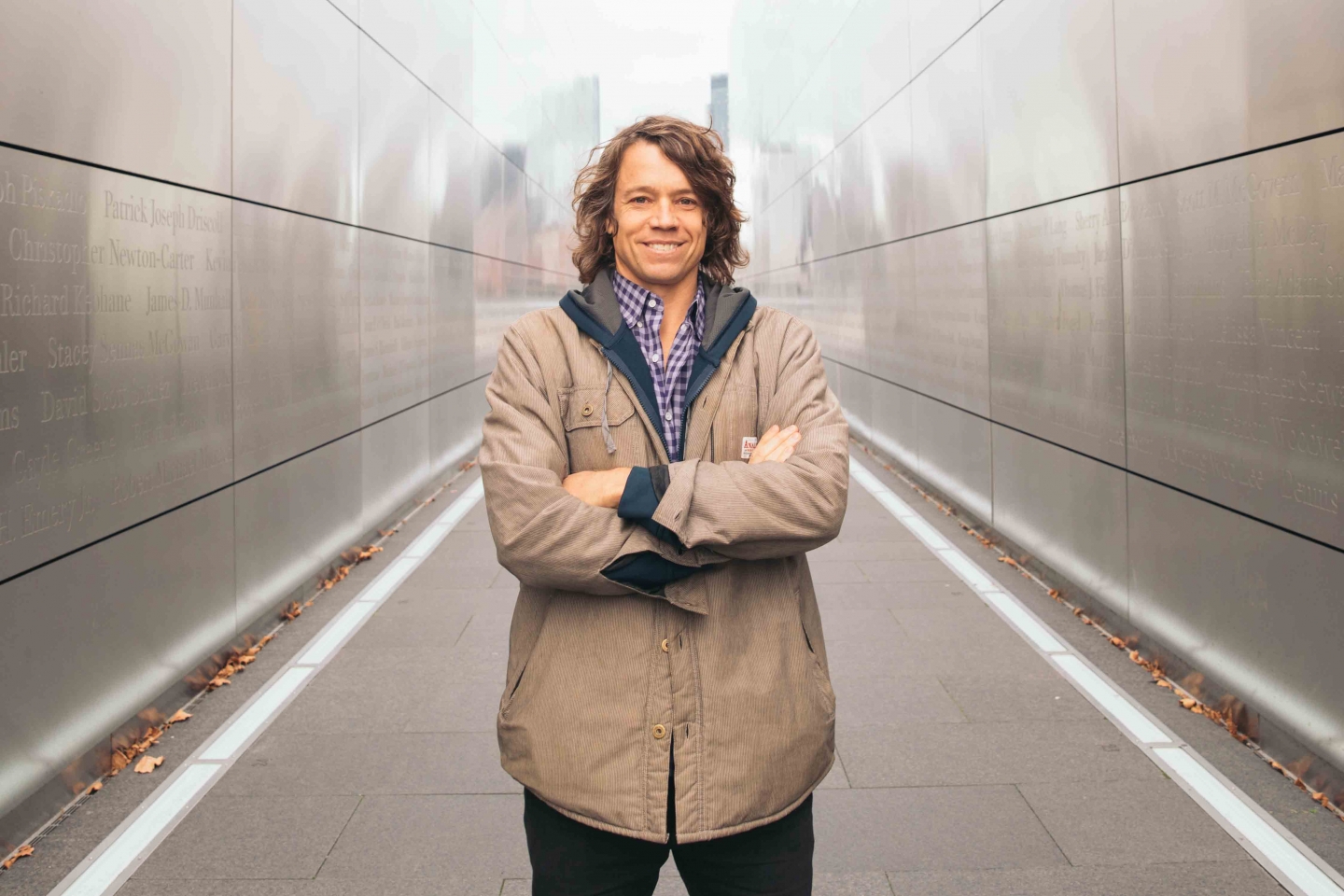 It's no exaggeration to say that Charles Bieler was leading an active life one year ago. He was busy traveling the world expanding his wine business, building his success in a challenging industry. When he wasn't working, Charles frequently skied, surfed, and ran long distances, having skied competitively since high school.
So when Charles began experiencing debilitating back pain at 42 years old, he was frustrated and confused. "I couldn't believe that this was happening to me," he recalled. "I was so fit. And I always thought that back pain was a problem for older men, not something that could happen to me at 42." 
The pain worsened over the course of several months, preventing Charles from exercising and pursuing the athletic endeavors he loves. The pain also caused severe discomfort when traveling and sleeping. "Sitting on an airplane," he exasperated, "was the worst."
Seeking relief
In August of 2017, Charles decided that he had enough. A friend recommended Dr. Neel Mehta at the Weill Cornell Medicine Center for Comprehensive Spine Care, the Director of Pain Management and a Co-Director in the Center for Comprehensive Spine Care.
"I came into the city," explained Charles, "had the MRI, was evaluated by Dr. Mehta, and then had the treatment—all within eight hours."
Dr. Mehta recognized that Charles's pain was caused by some abnormalities in his spine that put pressure on the sciatic nerve in his lower back. He offered Charles several different treatment options, including a cortisone injection (also called an epidural or steroid cocktail shot). Hoping to receive some relief, Charles chose this option.
During this procedure, an appropriate dose of steroid medication is injected closely to the sciatic nerve, reducing inflammation and alleviating pain for several months. "Dr. Mehta was clear that this is not a long-term 'fix'," explained Charles, "and that I needed to do physical therapy and exercises to see lasting improvement."
Charles felt immediate relief after the procedure. "I did have a mild fever for a short time," he said, "but, other than that, I just felt immense relief."
Taking charge of his life again
After the procedure, Charles began an intensive physical therapy regimen. "The treatment gave me the pain relief that I needed to do the rehab work," said Charles. He now does core exercises, stretches, and McKenzie-method back bending work every day. He also runs and does crossfit several times per week.
After several months, Charles returned to Dr. Mehta for a second treatment. "Dr. Mehta has been tremendously available, all the time," he said. "If I had a question, he would respond right away, even via email. I never felt like I was bothering him by asking questions."
Helicopter skiing four days later
Just four days after the second treatment, Charles felt able and excited to join on a helicopter skiing trip that he had previously planned with friends. Two weeks later, he went surfing.
"The procedure put me in an amazing place," he explained, "to enjoy some hard-core athletic endeavors that I would not have been able to do otherwise. The trip was a world-class helicopter skiing operation with huge terrain and 30,000 feet of vertical a day."
Charles is adamant that the combination of the injections and physical therapy helped him achieve such an incredible result. "There's some idea that these shots make it all better, but you also have to do the work," he asserted.
Caring for himself in a new way
Charles continues to meet with Dr. Mehta to manage and care for his back pain. "I have an MRI scheduled for later on," he said, "and will meet with a surgeon that Dr. Mehta recommends to explore more options if I need them"
While Charles still experiences some pain—especially when sitting for long periods of time—he attributes the care from Dr. Mehta and the Center for Comprehensive Spine Care to the fact that he has achieved pain relief without any pain medications.
"Some days are worse than others," he said, "but the good news is that I'm able to do my work, as well as these skiing and surfing adventures. I can exercise. I feel my best, in fact, when I'm exercising, so I'm grateful that I'm able to do it."
His one regret is that he did not see a pain specialist sooner. "I'm not quick to go see doctors," explained Charles. "I wish I hadn't endured the pain for so long. I made the recovery period much longer for myself by suffering through it." 
"If you have some of the tell-tale signs of back pain," he continued, "go see someone, get an MRI, get on the path to recovery. Don't wait." 
What does Charles have planned next? He will travel to Colorado to do several day-long runs in the mountains early this summer. Then, a few months later, he plans to run the Presidential Traverse in New Hampshire's White Mountains: 20 miles and nine peaks in total.
Learn more about the services and treatments offered at the Weill Cornell Medicine Center for Comprehensive Spine Care and Pain Management.
Clinical Service
Practice
Physician