Pulmonary - Inpatient Only Upper East Side
Clinical Services: Pulmonary and Critical Care Medicine
Upper East Side
525 East 68th Street
New York, NY 10065
Mon-Fri 09:00am - 05:00pm
Call
(212) 746-5454
We provide 24-hour, in-hospital coverage of the Medical Intensive Care Units at NewYork-Presbyterian/Weill Cornell Medical Center, the #1 hospital in NYC 18 years running. NewYork-Presbyterian is the only hospital in the nation with statistically better mortality rates in all six of the Centers for Medicare and Medicaid Services (CMS) 30-day mortality measures: heart failure, pneumonia, COPD, heart attack, stroke, and coronary artery bypass graft. In addition to Upper East Side ICU, we also provide inpatient care at our Lower Manhattan location, where patients receive high-quality patient care provided by leaders in pulmonary and critical care medicine.
Media
Photos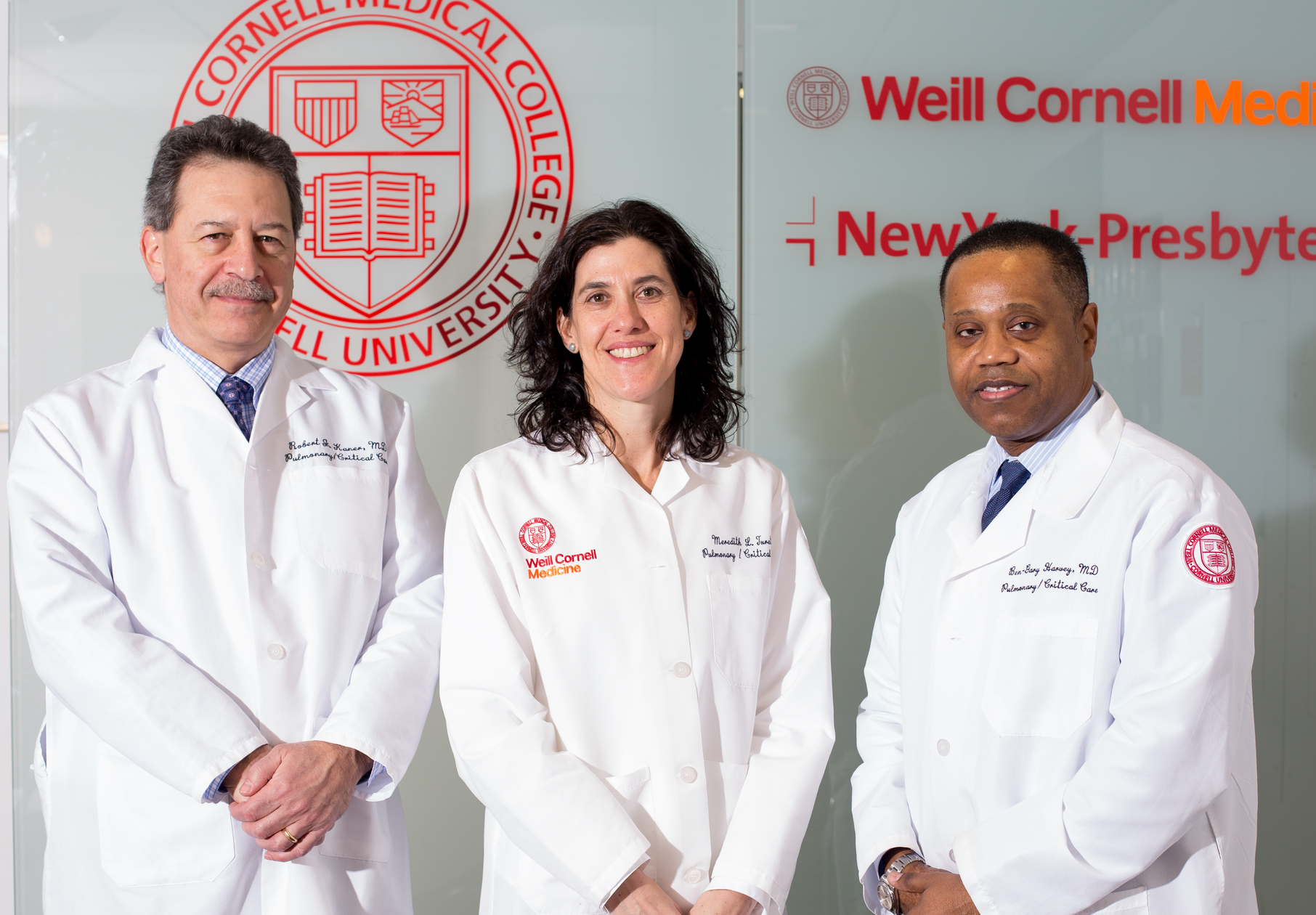 What Our Patients Are Saying
Anonymous
"This man saved my life he and his staff very kind man"
Sep 05, 2018
Source: RateMDs
Jennifer Adriana
"Very knowledgeable and kind doctor. She took her time with me to understand my history and treated me efficiently. I highly recommend. Jennifer LaDelfa"
Mar 05, 2018
Source: Google
*Individual results may vary