Your Back-to-School Anxiety Questions Answered, Part Two
September 7, 2023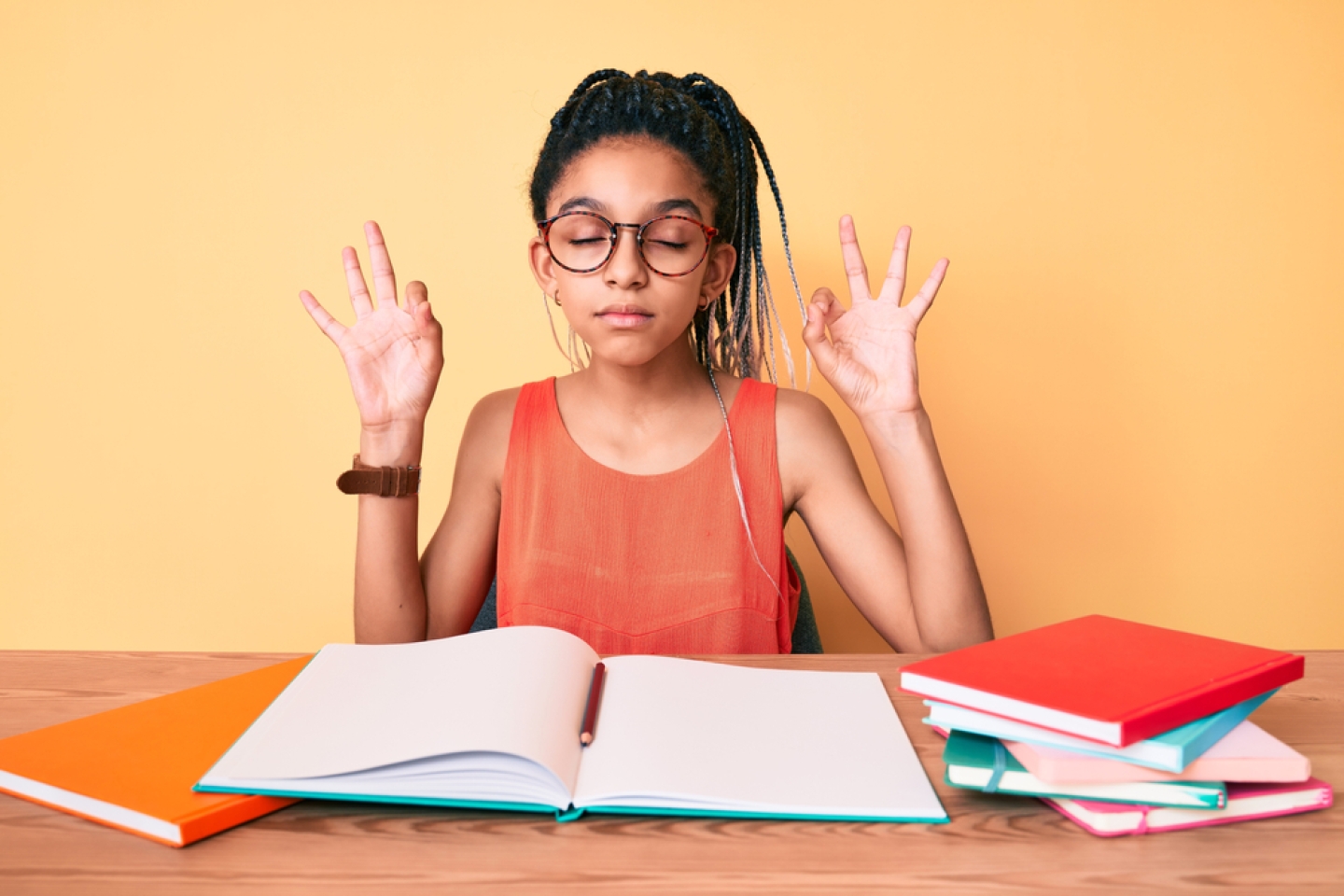 In this two-part series, Dr. Angela Chiu answers questions that parents and caregivers frequently ask about back-to-school anxiety. She is an Assistant Professor of Psychology in Clinical Psychiatry and practices at the Center for Youth Mental Health at New York-Presbyterian, where she helps children of all ages, adults, parents and caregivers with anxiety conditions.
Be sure to read part one of this series.
How is back-to-school anxiety best addressed?
For any child or adolescent experiencing mild to severe anxiety about returning to school, an important first step is to determine the cause of the fears and concerns. For example, some students may have anxiety concerning the germs at school, some are concerned about academic expectations and others worry about social pressures or interacting with peers on a daily basis.
Once the student and parent or caregiver understand the source of the fear, it becomes easier for the student to talk about his or her fears more directly, as well as create strategies to confront and manage the emotions.
"We want to run away from things that make us feel nervous. This is part of our natural response to anxiety," explained Dr. Chiu. "However, avoiding school only perpetuates the anxiety, and avoidance robs youth of opportunities to directly face fears and learn skills to manage anxiety autonomously. The best approach is to lean into the anxiety and to find ways not to avoid school. If the situation seems too daunting, a plan with graduated steps can be used. The key is to avoid avoidance because the most effective way to learn how to manage anxiety is to practice."
Dr. Chiu emphasized that this can be a difficult task for anyone, including children, adolescents and young adults. "It may not feel great to walk into situations that cause distress; this is to be expected. However, it is safe to feel anxiety and, with practice, it typically becomes easier. When someone with an anxiety disorder doesn't practice facing fears directly, this can unintentionally exacerbate anxiety and lead to more avoidance. This cycle can become debilitating over time."
Drs. Chiu emphasized the importance of seeking help if the source of anxiety is unclear or if the student wants or needs additional guidance managing the emotions.
How can parents and caregivers help their student manage anxiety?
When it comes to back-to-school anxiety, Dr. Chiu finds that parents and caregivers can significantly improve their child's concerns and worries by offering support in the following three ways:
Validate the emotions and empathize with your child
Encourage your child to make small steps
Praise when your child practices managing anxiety
"It is helpful when parents and caregivers acknowledge the anxiety while simultaneously offering encouragement," explained Dr. Chiu. "Say things such as, 'I can see how worried you are and can only imagine how difficult it is to go back to school. I also know you can do this because you managed this same anxiety last year."
Dr. Chiu adds, "It's also important to recognize when your child takes proactive steps to confront feared situations. Tell them, 'I'm very proud of how hard you have worked to manage your anxiety about school.'"
Parents and caregivers who enable anxiety by keeping their child home from school prevent them from practicing ways to manage their anxiety. On the other hand, parents and caregivers who adopt a "just do it" approach fail to support their child and acknowledge their feelings. Both of these extremes prevent the child from building confidence—and may lead to worsening anxiety.
With consistent and loving support, however, many children learn to manage their anxiety about school—as well as gain skills and coping techniques that will prove useful well into their adult life.
What other resources are available?
Be sure to connect with your student's teachers and school leaders for more resources, as well as learn if your student exhibits different behavior at school versus at home. Collaborating with your student's teachers will help you better understand the source of your student's anxiety and help your student thrive.
Be sure to also read and download our back-to-school guides by grade level, guide for questions to ask after school, as well as our guides for managing safety anxiety and COVID-19 anxiety. Be sure to also read our article about supporting mental health in children.
Children of all ages, as well as parents and caregivers, may benefit from compassionate care from psychiatrists who deeply understand anxiety and how to develop healthy coping and management strategies. Our team at Weill Cornell Medicine is here with expert support for anxiety.
Learn more about the Pediatric OCD, Anxiety and Tic Disorders (POCAT) Program at Weill Cornell Medicine.
Clinical Service
Practice
Physician