Weill Cornell Medicine Patient Faces Chemo with Style, Grace and 'Glam'
July 18, 2016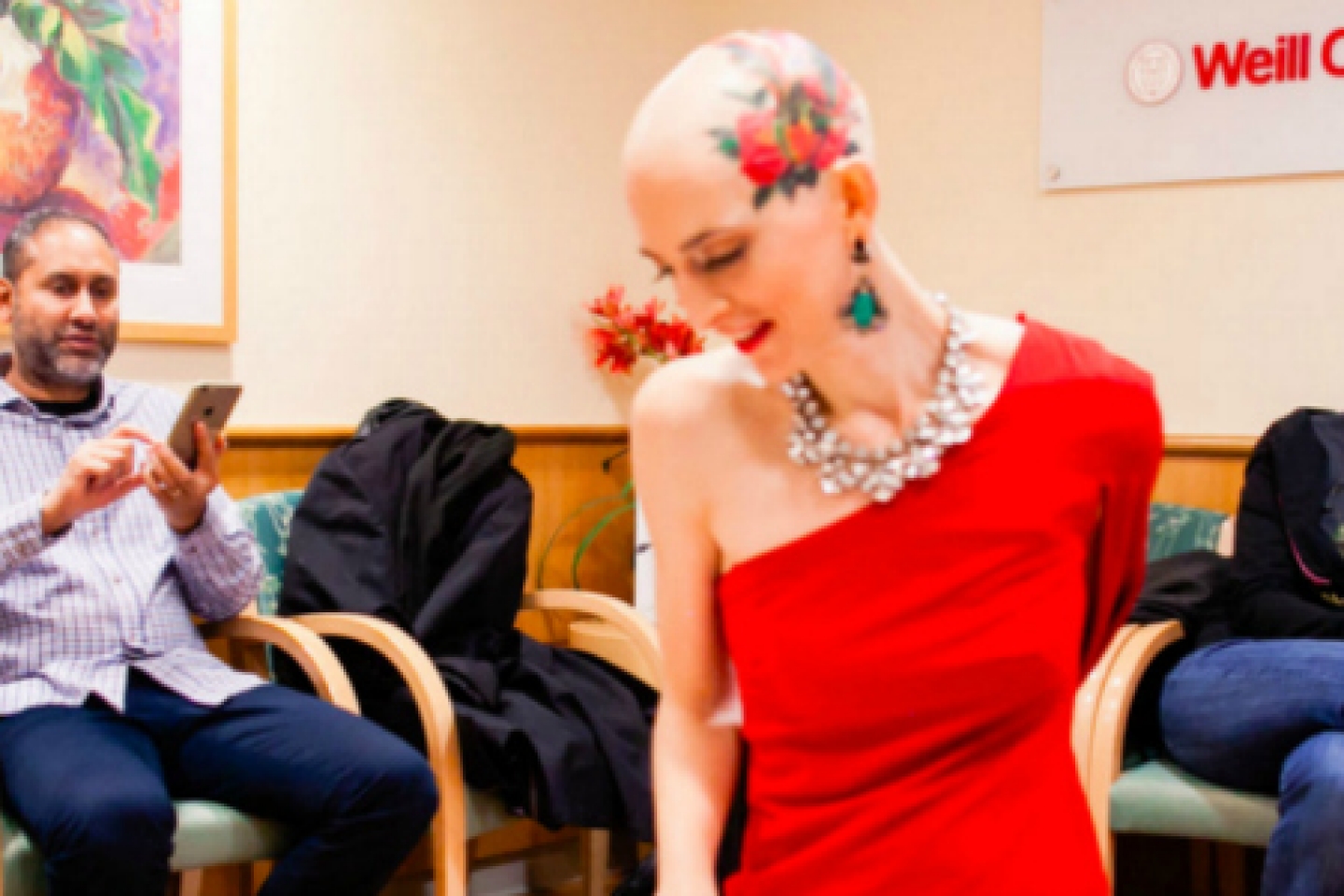 Marquina Iliev-Piselli, a 36-year-old digital marketer, wife and mom from Brooklyn, battled cancer and chemotherapy's harsh side effects with a dash of style, sparkle and some help from her friends and the staff of Weill Cornell Medicine and NewYork-Presbyterian.
While Iliev-Piselli received treatment for breast cancer at Weill Cornell Medicine, she started the "Glam Chemo" photo project to help keep her mind off the side effects of her treatment.
"I knew my body was going to go through a lot of changes and I was terrified," she told People magazine, which shared her story and featured colorful, stylish photos from the project, captured by Iliev-Piselli's friend Casey Fatchett. "I just kept thinking, 'I can't just sit here. I'll go crazy! I need a project!"
The friends staged the shoots during Iliev-Piselli's last five remaining chemotherapy sessions, starting in November 2015. While the photo shoots and resulting images helped Iliev-Piselli get through treatment, they also brought a positive energy to other patients, said Weill Cornell Medicine staff.
"Her positive attitude was contagious," her oncologist, Weill Cornell Medicine associate professor Dr. Eleni Andreopoulou, told the magazine.
Kathryn Mullin, one of the oncology nurses at the breast center who took care of Iliev-Piselli agreed.
"It was so great to see her mind off cancer and the treatment and so focused on having fun and looking great," she told People magazine. "Some patients loved sitting next to her and watching her because it took their mind off what they were going through."
Head over to People magazine to learn more about Iliev-Piselli's story and to see more images from the Glam Chemo Project.
(Photo above by Casey Fatchett)
Clinical Service
Physician