You are here
Water Safety Tips Every Parent Should Know
July 6, 2018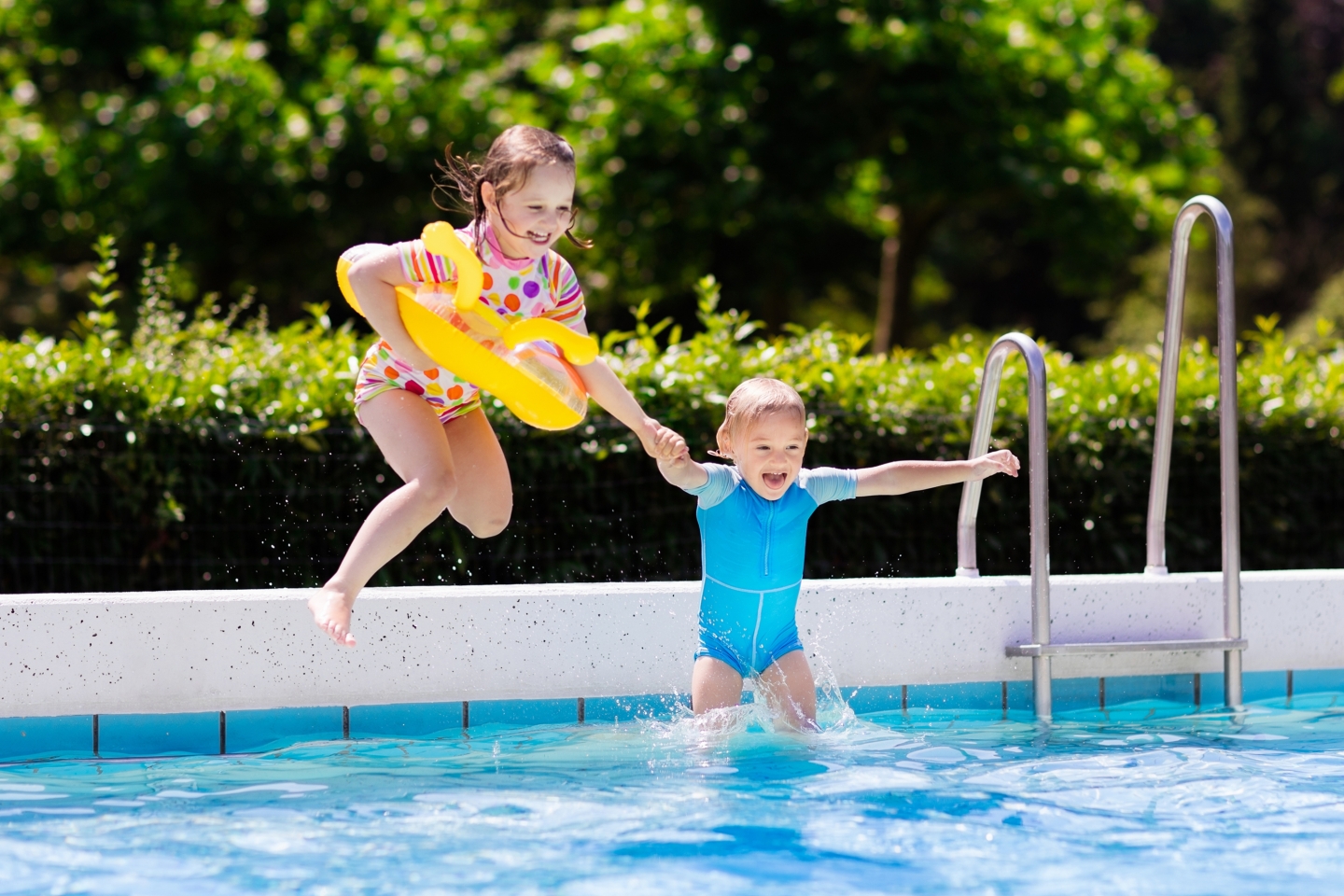 Summertime means more time in the water — fun in the pool, at the beach, and even playground water fountains.
Water activities are wonderful ways for children and families to be physically active. Unfortunately, however, drowning is the second leading cause of injury-related death in children younger than 14 years old.
The (scary) facts all parents should know:
In children younger than five, 300 children drown each year, and more than 2,000 children are treated in the Emergency Department (ER).
The most common site of drowning is at a residential swimming pool, and 65 percent of those in their own pool. Most children are in the care of one or more parent.
Babies and toddlers can drown in just a few inches of bath water. The younger the child, the more closely he or she needs to be watched in the water.
Drowning is quick and silent. There is often no splashing or calling for help because the child cannot get enough air.
Prevention is the key to staying safe while having fun!
Supervision is the most effective way to prevent a child from drowning or experiencing a dangerous accident in or near water.
Always supervise children when in or around water. Remove all distractions for supervising adults; phones, work, and other tasks should wait until children are out of the water. Children wearing flotation devices should also be closely supervised.
Prevent slips, falls, and other injuries around water by teaching children not to run on pool decks, as well as never to jump or dive into shallow water.
Additional strategies to prevent drowning:
Teach kids to swim. Swimming lessons can protect young children from drowning, although they still need constant supervision when in or around water.
Learn cardiopulmonary resuscitation (CPR). Your CPR skills could save someone's life.
Install a four-sided pool safety barrier (fence, gate, pool cover, or other barrier) around home pools. However, remember they are not foolproof!
Discourage breath-holding competitions.
Remove toys when the pool is not in use.
If someone gets trapped by hair or clothes in a pool, pry a hand between the body & the barrier to break the suction seal. Turn off the pool pump.
Children should always wear a life vest or flotation device when on a boat.
Dry drowning and secondary drowning
Although rare, parents should also be aware that children can still experience dangerous complications after leaving the water.
Dry drowning (laryngospasm) occurs when vocal cords spasm and shut after breathing in water. While water does not reach the lungs, this makes breathing very difficult. The lack of oxygen can cause brain injury, respiratory problems, or death. 
Secondary drowning occurs after a child struggles in the water and aspirates (breathes) water, causing fluid to fill in the lungs. This makes it increasingly difficult to breathe.
The best way to prevent serious complications from dry and secondary drowning is to be aware of the common symptoms. Watch for these symptoms for about 24 hours after time in the water.
Symptoms of dry and secondary drowning:
shortness of breath
trouble breathing
coughing
chest pain
vomiting
sleepiness or drop in energy
irritability or other unusual behavior
If you notice any of these signs, take your child to the emergency room. If symptoms are severe, call 911. Quick intervention offers the best chance for a child's full recovery.
The good news is, dry drowning and secondary drowning are rare. By keeping an eye on your children while they're in the pool and knowing the symptoms of drowning, you should be able to enjoy the water with little worry this summer.
Schedule an appointment with our leading pediatricians, known for providing excellent care and focusing on helping families become healthier and safer. Learn about our Pediatric Emergency Medicine Service.