The CDC Issues New COVID-19 Bivalent Vaccine Recommendations
May 2, 2023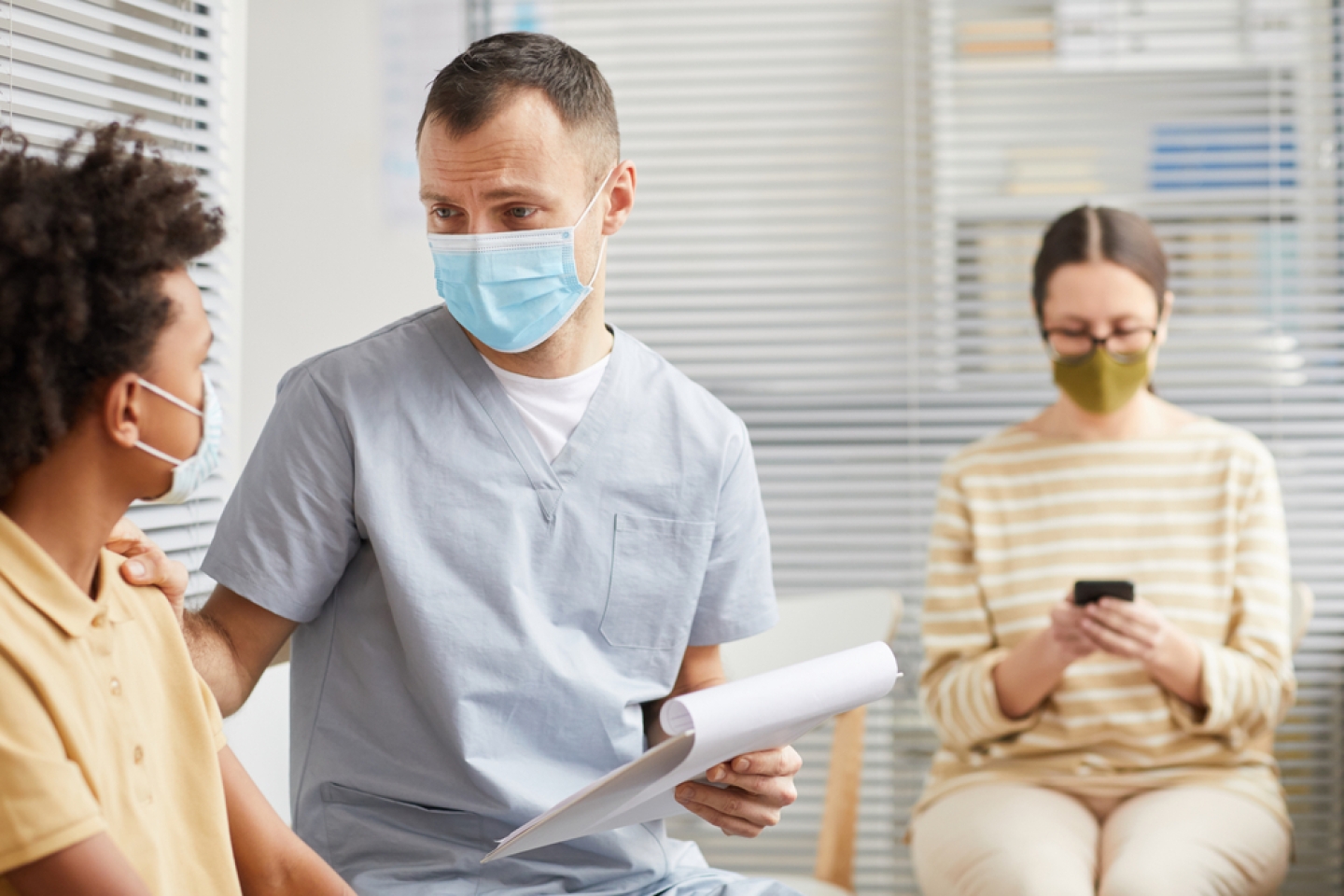 There are two groups who are eligible to receive a second dose of the updated (bivalent) mRNA vaccine: adults 65 and older and people who are immunocompromised. 
The short answer is no. Although hospitalizations and deaths have declined in the U.S., and immunity across the population has increased—either because of vaccination or infection—more than 300 Americans are still dying from the coronavirus each day.  
Additionally, close to 90 percent of COVID-19 deaths reported this year have been among people 65 and older, according to CDC data. That's why the updated booster is being made available to older adults, along with immunocompromised people in all age groups. 
Who is considered immunocompromised?
"It is estimated that about 3 percent of the population has an immunocompromising condition such as cancer, heart disease, diabetes, HIV infection or an autoimmune disease," says Dr. Roy Gulick, Chief of the Division of Infectious Diseases and the Rochelle Belfort Professor in Medicine at Weill Cornell Medicine. "Patients undergoing chemotherapy or who take medications that dampen the immune response—corticosteroids or immunomodulators, for example—are considered immunocompromised." 
Organ or stem cell transplant recipients and patients who have moderate or severe primary immunodeficiency are also included in the immunocompromised group. 
Additional changes to the CDC's vaccine guidance
The CDC has made several additional changes to its vaccine guidance, as follows: 
The original (monovalent) COVID-19 vaccine is no longer being recommended for use in the United States. That includes the Pfizer and Moderna vaccines.

 

An updated, bivalent vaccine is recommended for all individuals aged 6 and older, whether they received the original 2-dose vaccine series or not.

 

People aged 6 and older who have already received an updated mRNA vaccine don't need to take any action, unless they are 65 years or older or immunocompromised.

 
For young children, multiple vaccine doses continue to be recommended. However, the number of doses will vary by the child's age and which vaccines they previously received. 
As well, alternatives to mRNA COVID-19 vaccines remain available for people who cannot or will not receive an mRNA vaccine. These alternatives include both the Novavax and Johnson & Johnson monovalent vaccines. 
Monovalent vs. bivalent: What is the difference?
A monovalent vaccine contains one strain of the virus in question, while a bivalent vaccine contains two strains. In the case of the COVID-19 vaccine, the monovalent version contains the original SARS-CoV-2 viral strain, whereas the bivalent vaccine consists of the original strain plus Omicron, its most recent, dominant variant. 
Do COVID-19 vaccine boosters have side effects?
The side effects of the booster are similar to those people have experienced after the original vaccine series: pain in the upper arm, a day or two of muscle aches, fatigue and, occasionally, fever. All of these tend to resolve quickly. 
The CDC plans to revisit its recommendations in the fall. 
In the meantime, if you fall into one of the two categories of people who are eligible to receive the updated booster, make an appointment to receive the shot with your primary care provider at Weill Cornell Medicine or at a vaccination site or local pharmacy. 
Clinical Service
Physician