Staying Up to Date With Your Primary Care
September 1, 2020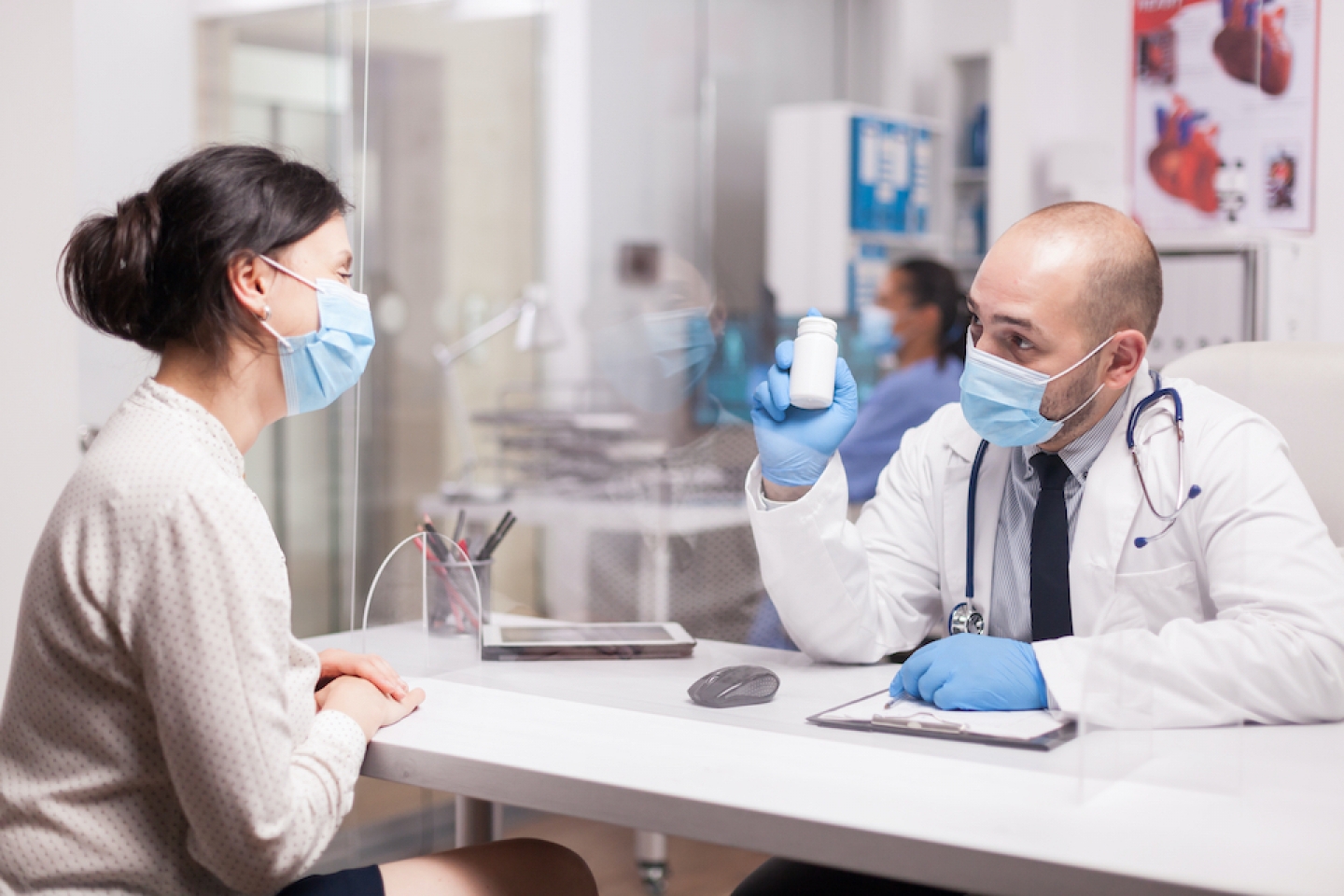 One of the most effective healthcare tools we have in the context of the COVID-19 pandemic is to stay up to date with our medical care.
That's the key message from Moitri Savard, MD, medical director for Weill Cornell Medical (WCM) Primary Care in Long Island City, and Paul Fenyves, MD, associate director of digital care and innovation for Primary Care at WCM, in a recent online discussion with Tony award winner Nikki James.
Drs. Moitri and Savard recently joined Ms. James in "Centerstage with Healthcare Heroes," an interactive discussion about the intersection of health, wellness, and theater. Weill Cornell Medicine and Playbill.com collaborated to create this unique, three-part series addressing the intersection of health, wellness, and theater.
"It's vital that we continue to see primary care physicians," Dr. Fenyves explained. "This is where many patients make their medical homes and form long-lasting relationships that focus on prevention and screenings for chronic diseases."
Controlling the risk factors for COVID-19—from hypertension to diabetes—is a priority, he added.
"Now is the time to get the care you need. One of our concerns is about patients postponing care and unintentionally creating a secondary epidemic of delayed diagnoses."
Dr. Moitri agreed, and discussed the importance of regular health screenings.
"If a patient has had an abnormal test in the past, such as a mammogram or pap smear, it's essential to stay on schedule with screenings," she said. "Getting back to basics—even getting a patient on a scale and connecting them with a nutritionist if needed—is at the heart of what we do."
When Ms. James asked what physicians look for during annual physicals, Dr. Fenyves noted some essentials:
a thorough family medical history
a full social history (For example, understanding what role, if any, have smoking and alcohol played in the patient's medical history?)
a picture of patient's physical activity.
Ms. James also asked Drs. Moitri and Savard about flu vaccines, noting that they're often available either low cost or free of charge in places such as drug stores and employers' offices.
"This is definitely the year for getting the flu vaccine," Dr. Fenyves said. "I can imagine a nasty brew of influenza and COVID-19 at the same time, so patients need to take the opportunity to lower their risk."
Ms. James and the doctors also discussed the overlap between influenza and COVID-19 symptoms. For example, both can involve fever, muscle aches, and difficulty breathing.
"Patients shouldn't assume their symptoms are definitely a cold or flu, or definitely COVID-19," she explained. "We need to err on the side of caution and get tested."
Dr. Moitri underscored the importance of taking daily precautions we can take against the virus:
wash hands frequently and well
stay active with safe outdoor activities (tennis and biking are great socially distant exercise)
"We don't want mental health issues to build," she said. "We can get through this by staying positive, improvising our exercise somewhat to stay safely active, reaching out to physicians and friends as needed, and knowing that, 'This too, shall pass.'"
Clinical Service
Physician