How to stay safe when doing 'essential' errands
April 3, 2020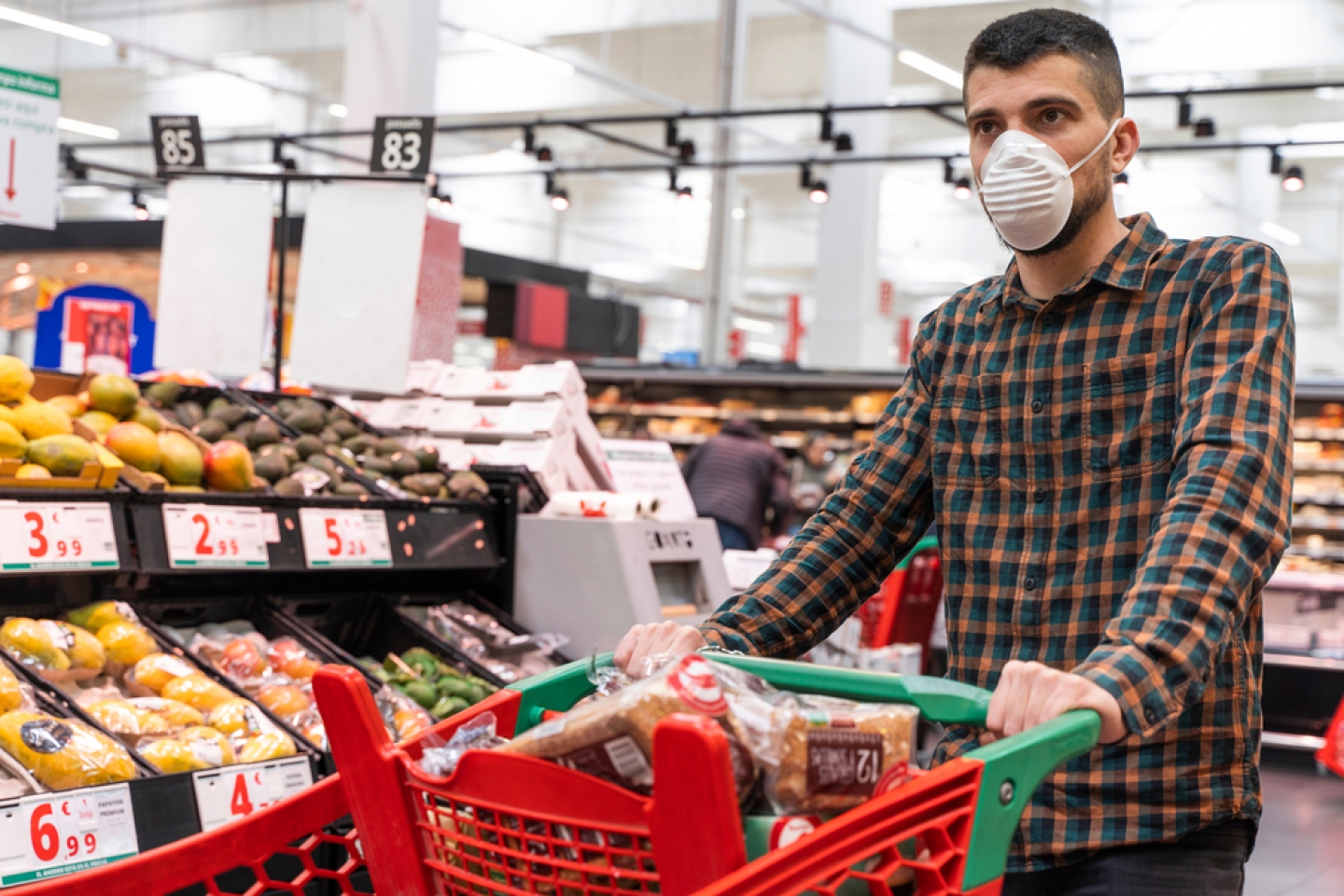 Most Americans and all New Yorkers are under orders to leave home only to get essential supplies like food, gas, medication, or for medical services. Here's how to navigate some common issues and stay safe when on errands:
Limit trips, shop during off-peak times, and keep your distance
Because COVID-19 is most easily spread through respiratory droplets between people in close physical contact, keeping a distance, avoiding crowds, and minimizing trips out is critical.
Give yourself extra time to shop and possibly wait in line, and keep your distance from workers and fellow shoppers. To facilitate social distancing, some stores in New York City are limiting the number of people who can enter at once.
Try delivery for groceries and medicines
The Centers for Disease Control and Prevention recommends covering our mouth and nose in public with a cloth when it is difficult to stay six feet or more apart from others. New York City health officials recommend that residents wear a face covering whenever leaving home. The mask should fit securely against the face and be secured around the ears, and washed afterwards. Surgical masks and N-95 respirators should be reserved for healthcare workers. Learn more about how to fashion your own mask here.
The CDC has not made recommendations about wearing gloves, and experts say washing hands frequently is a better prevention method.
Dealing with shopping carts, ATMs, and other surfaces
A typical shopping trip puts us in contact with all kinds of surfaces others have touched — shopping cart handles, ATM buttons, gas pumps, even cash.
Handling food and packaging
Wash your hands before and after handling food and any type of packaging, and practice normal food hygiene with the Food and Drug Administration's "Four steps to food safety": clean, separate, cook, and chill.
Some people may choose to disinfect packaging, though experts say it's not necessary, since there's no evidence it is involved in the transmission of COVID-19, according to the FDA.
There is no need to hoard food, toilet paper, or other supplies, as there is no disruption to the U.S. food supply chain, according to the FDA. Two weeks' worth of food on hand is plenty.
Stay home, even if you have "mild" symptoms, like headache, low-grade fever, or slightly runny nose, advises the World Health Organization.
All of us at Weill Cornell Medicine understand that this is a difficult time for all New Yorkers. As experts in immunology, pulmonary medicine, and critical care medicine, we are working diligently to provide the greatest possible care to patients in need.
We are available to all New Yorkers who have questions or concerns. Please call our hotline at (646) 697-4000 for information about COVID-19 or read our patient guide.