October is Breast Cancer Awareness Month
September 30, 2020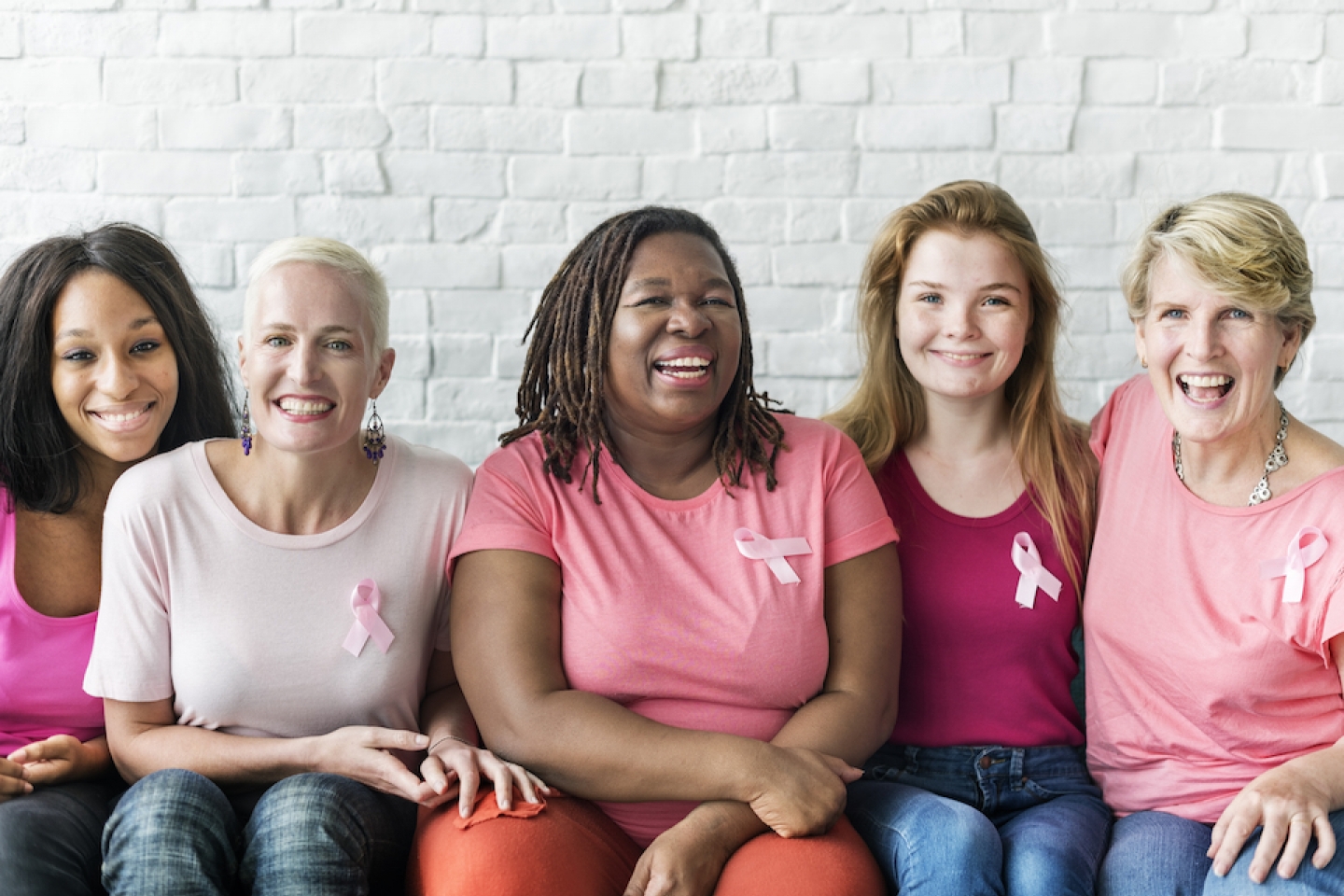 October is Breast Cancer Awareness Month and we at Weill Cornell Medicine, including the Meyer Cancer Center together with NewYork-Presbyterian, are dedicated to continuing to deliver world class care in the prevention and treatment of this disease. We want to take the time this month to celebrate survivors and their loved ones, raise awareness around the importance of early detection and screening, spotlight the advances in treatment options, and provide more information on our multidisciplinary approach to holistic care.
Here are a few fast facts you should know about Breast Cancer:
One in eight women will be impacted by breast cancer in their lifetime.
In the United States, it is the most commonly diagnosed cancer in women
After lung cancer, it is the second leading cause of cancer death.
Every year in the United States, more than 250,000 women will be diagnosed breast cancer and 42,000 women die from the disease.
Most breast cancers are found in women who are 50 years old or older, but breast cancer can also affect younger women.
Men can also be impacted by breast cancer, but it is not as common. About 1 out of every 100 breast cancers diagnosed in the United States affects a man.
Early detection is the most effective way of surviving the cancer. When found early, the chance of curing is promising; exceeding over 90 percent.
In partnership with NewYork-Presbyterian, Weill Cornell Medicine provides a comprehensive range of early detection and prevention programs for breast cancer including mammography, clinical breast exams, enhanced surveillance, and genetic counseling and testing. If you would like more information about breast cancer screening and care at Weill Cornell Medicine and NewYork-Presbyterian, please call (646) 962-2330 or visit Weill Cornell Imaging at NewYork-Presbyterian.
Join us for a series of free virtual events all month. See below for a list of select remote events hosted on Zoom or visit here for the full list of happenings, hosted by Meyer Cancer Center and NewYork-Presbyterian.
Events For Breast Cancer Awareness Month
We Celebrate You! 2020 Heros, Champion Survivors And Loved Ones! Despite Covid-19
This weekly event is to recognize everybody: the survivor, all involved in the life of a survivor, doctors, staff and family members, to celebrate another year of survivorship, to remember loved ones to appreciate all involved before, during and after cancer journey. An opportunity to stop by and share their story by finishing several statements.
Date(s):
Friday, October 2
Friday, October 9
Friday, October 16
Friday, October 23
Friday, October 30
Time: 10:00am-11:00
Zoom link to join event: https://weillcornell.zoom.us/j/97649008724
Breast Health, Breast Cancer and the Importance of Screenings during COVID-19
Dr. Lisa Newman,  Chief of Breast Surgery at NewYork-Presbyterian and Weill Cornell Medicine and Dr. Michelle Drotman (Chief of Women's Imaging at NewYork-Presbyterian and Weil Cornell Medicine) will discuss Breast Health, Breast Cancer, and the importance of Screenings during COVID-19 with current safety protocols.  Everyone is welcome - women and men 
Date: Monday, October 12, 2020, 10:00am-11:00am
Zoom link to join event: https://weillcornell.zoom.us/j/99871659930
The Role of Nutrition, Vitamins, & Minerals
Many patients have questions regarding the role of vitamins and supplements in breast cancer survivorship. Learn from Dr. Anne Moore and Dr. Alka Gupta about what the research shows and the latest recommendations for breast cancer survivors.
Date: October 14, 2020, 05:00 PM
Zoom link to register: https://weillcornell.zoom.us/webinar/register/WN_gJafdbBdTYO23xCtd68nzw
Women with Breast Cancer for Women with Breast Cancer
Three to four female patients from NewYork-Presbyterian & Weill Cornell Medicine will share their experience, strength and hope regarding their journey in being diagnosed with breast cancer.  This is an opportunity to highlight the patient experience and to facilitate a Q&A period at the end, woman to woman. Open to women with breast cancer and their families
Date: Thursday, October 15th, 6pm-7pm
Zoom link to join event: https://weillcornell.zoom.us/j/91692590270
Don't let COVID-19 delay your mammogram
Vivian J. Bea, MD and Evelyn Robles-Rodriguez, DNP will lead this open conversation as to why mammograms and early detection are so critical, even during a pandemic. It's now clear the coronavirus will be in our communities longer than expected, and the public should not put off health maintenance and important screenings like mammography. Doing so can delay diagnosis and possibly limit treatment options due to more advanced disease at the time of diagnosis. Open to everyone.
Date: Tuesday, October 20, 6:30pm to 8pm
Zoom link to join event: https://weillcornell.zoom.us/j/95151451907?pwd=anFsTnhGYkJiYURtZG9KUTNlb...