Monkeypox: What We Know So Far
August 3, 2022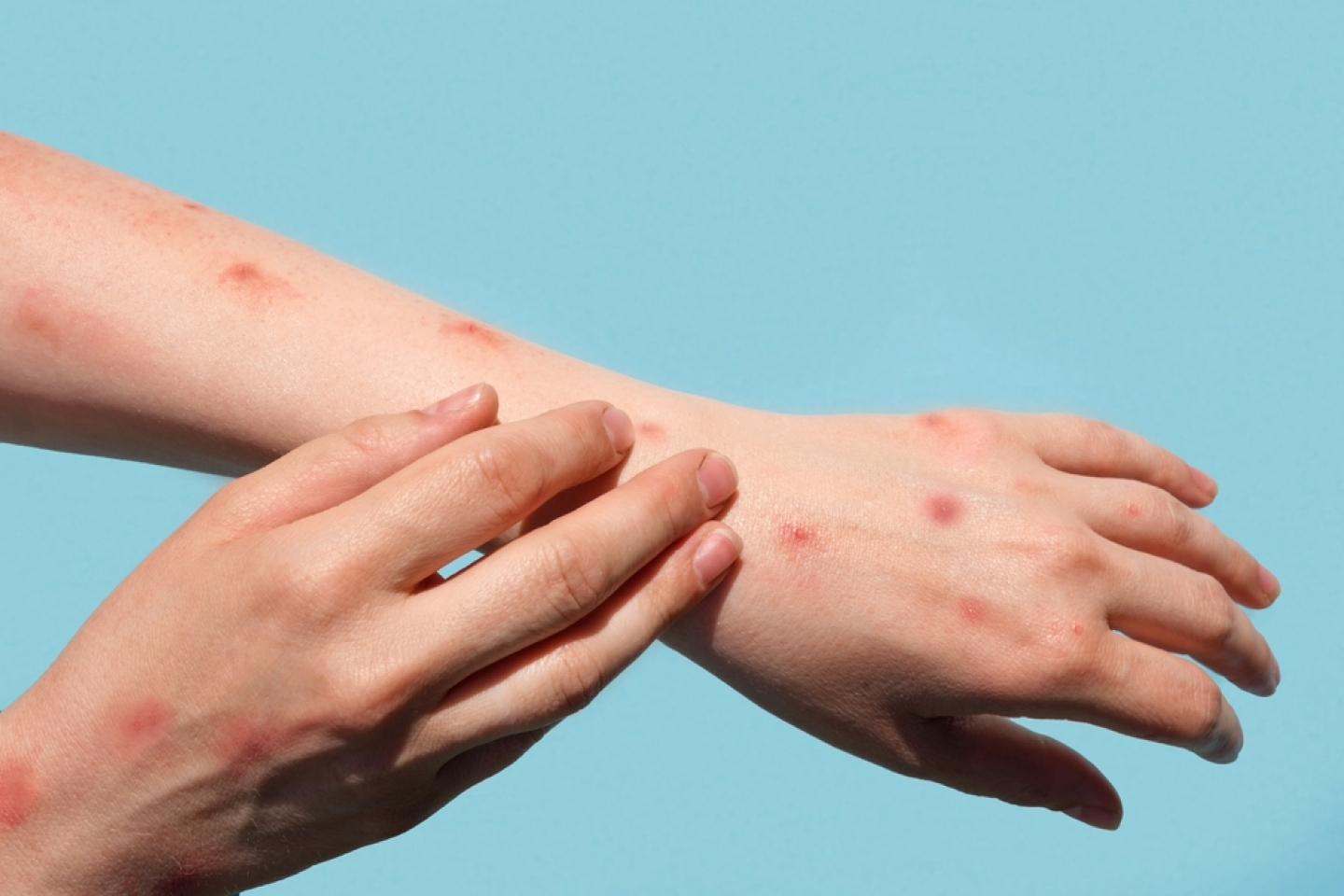 By late July, the World Health Organization (WHO) had documented cases of monkeypox in nearly 80 countries and territories. The virus has been spreading so rapidly that the WHO designated it a global health emergency, one that demands a coordinated international response. 
The WHO is using the term "emergency" in a very particular way: to communicate the urgent need for international coordination and cooperation to stem the tide of the outbreak. Accordingly, countries should funnel resources into contact tracing, diagnostics, preventive measures—including vaccination programs and isolation—and treatment, and they should do so as quickly as possible. 
Monkeypox is the latest in a series of outbreaks that were designated as public health emergencies, including H1N1 (the swine flu), Ebola, the Zika virus, polio and MERS, says Dr. Karen Acker, Assistant Professor of Clinical Pediatrics at Weill Cornell Medicine and Assistant Attending at Phyllis and David Komansky Children's Hospital at NewYork-Presbyterian Hospital. "COVID-19 was first flagged as a public health emergency before being escalated to pandemic status." 
What, exactly, is monkeypox?
Monkeypox is a viral infection caused by the orthopoxvirus. It is unrelated to chicken pox, but it's in the same family as smallpox, a disease that was declared eradicated in the U.S. in 1949, thanks to the smallpox vaccine. Monkeypox causes milder disease than its more aggressive cousin, and it is rarely fatal.  
Despite its name, monkeypox did not necessarily originate in monkeys. Rather, other animals such as rodents and prairie dogs are its principal victims. Earlier, people caught monkeypox from these animals, but the current outbreak is characterized by human-to-human transmission.  
What are the main symptoms of monkeypox?
Monkeypox often starts with flu-like symptoms such as fever, headache and body aches a few days before its telltale rash appears. "The rash seen with monkeypox can be quite heterogeneous. The classical lesions looks like multiple firm sores that are filled with fluid, but the rash can also resemble pimples or flat spots," says Dr. Acker. It usually appears first on the face and then spreads to other parts of the body such as the palms of the hands and soles of the feet. The sores can be painful, becoming itchy as they dry out and scab over.  
The current monkeypox outbreak is different from earlier ones in that many sufferers are presenting with a rash on or around their genitals, and many develop the rash without the typical earlier symptoms of fever and malaise, Dr. Acker explains.  
The infection usually lasts between 14 and 21 days and generally clears up on its own. For those who may be at risk for more severe disease, or those with painful lesions, the antiviral tecovirimat, which is FDA-approved for treatment of smallpox, is being offered through an expanded access investigational new drug protocol through the CDC.  
How is monkeypox transmitted?
"Anyone exposed to another person with a monkeypox infection or to an animal that carries the virus could be at risk for infection," Dr. Acker says. "Monkeypox is transmitted primarily through infected skin lesions, which is why close skin contact can put you at particular risk for developing it. Additionally, exposure to large respiratory droplets—typically from the runny nose of a person infected with monkeypox—can increase your risk of contracting it." By contrast, COVID-19 is spread through small respiratory droplets, making it far more transmissible than monkeypox.  
According to the New York City Department of Health, monkeypox also can spread through contact with clothing, bedding and other items used by a person with active infection. 
"During the current outbreak, we've seen that a majority of those infected are men who have sex with men (MSM), and that the source of exposure was likely transmission during intimate activity or other skin-to-skin contact," says Dr. Acker. 
However, that does not mean that sex between men causes the virus, or that MSM are at greater risk of contracting it because of their sexual practices. 
Earlier cases of monkeypox tended to spread via international travel. Now, the virus is circulating among people who have never traveled to central or western Africa, where the disease mostly occurs. For reasons that are not well understood, monkeypox appears to have been introduced to networks of gay, bisexual and other men who have sex with men. And once it started to spread among members of that community, it has continued to do so. 
Anyone can get and spread monkeypox, per the latest guidance from the Centers for Disease Control (CDC). But at this stage, MSM are considered at particular risk.  
Public health officials are charged with communicating the risks to the MSM community while avoiding stigmatizing its members. "Stigma and blame undermine trust and capacity to respond effectively during outbreaks like this one," said Matthew Kavanagh, deputy executive director of the Joint United Nations Programme on HIV/AIDS, in a recent statement. 
"The current monkeypox outbreak is not considered a pandemic," says Dr. Acker. "That designation depends on how rapidly a new disease is spreading," and monkeypox does not currently meet that standard. 
Let's consider the differences between the monkeypox outbreak and the COVID-19 pandemic: 
Monkeypox is spread mainly through close contact, including but not restricted to sexual activity. It has a much lower attack rate than SARS-CoV-2 (the virus that causes COVID-19). As a result, monkeypox does not spread nearly as easily as SARS-CoV-2.

 

Monkeypox has not led to severe disease or hospitalizations to the degree that COVID-19 has. "This is not to downplay the discomfort and suffering endured by some patients with monkeypox infections," Dr. Acker says, "but in terms of health care burden and the need for hospitalization, monkeypox is much milder than COVID-19."

 

Monkeypox spreads mainly through close, face-to-face contact. That alone slows the pace of transmission. 

 

Monkeypox is not a new virus, as opposed to SARS-CoV-2, which was a completely novel virus, meaning the world's population had no immunity to it.

 

Monkeypox does not spread via patients who are asymptomatic. Therefore, it is much easier to contain the virus's spread by identifying symptomatic individuals and isolating them before they can spread the infection to others.

 
Two vaccines licensed and approved by the U.S. Food and Drug Administration (FDA) are available for preventing monkeypox infection: JYNNEOS (also known as Imvamune or Imvanex) and ACAM2000 (the smallpox vaccine). 
There is an ample supply of ACAM2000 nationwide. However, this vaccine should not be used in people who are pregnant or who have a weakened immune system, heart disease, eye disease being treated with topical steroids or skin conditions like atopic dermatitis (a severe form of eczema).  
New York City has a limited supply of JYNNEOS, although more is expected in the coming weeks and months. If you are at least 18 years and at high risk for exposure, you are eligible to receive the approved two-dose JYNNEOS vaccine. To get text alerts about vaccination appointments and other monkeypox updates, text "MONKEYPOX" to 692-692. Also visit the NYC Department of Health's monkeypox information page here. 
You are considered fully vaccinated about 2 weeks after your second shot of JYNNEOS and 4 weeks after receiving ACAM2000. But even after your second dose, it is best to continue avoiding close, skin-to-skin contact, including intimate contact, with someone who has monkeypox.  
Even after being exposed, you can be vaccinated to prevent becoming seriously ill. The CDC recommends that the vaccine be given within 4 days after the date of exposure to receive the greatest benefit.  If given between 4 and 14 days after the date of exposure, the vaccine may reduce the symptoms of disease but may not prevent it altogether. However, when coupled with self-isolation and other preventive measures when symptoms first occur, post-exposure vaccination is important for controlling the outbreak and preventing further transmission of monkeypox. 
"Public health education is key to fighting infectious disease outbreaks like monkeypox," says Dr. Acker. "The more people know about transmission, prevention and vaccine options, and the more we understand what public health officials and scientists are doing to help, the better we can all work together to end these outbreaks." 
Protect yourself and others
If you become sick—especially if you have a new rash or sore—avoid having sex or close physical contact until you have consulted with your doctor. 

 

Get tested if you have symptoms. 

 

While you wait to receive your test results, isolate from others.

 

 
Clinical Service
Physician