Large PCORI Award Funds Comparative Study of Surgical Options for Coronary Artery Disease in Underrepresented Patient Populations
July 26, 2023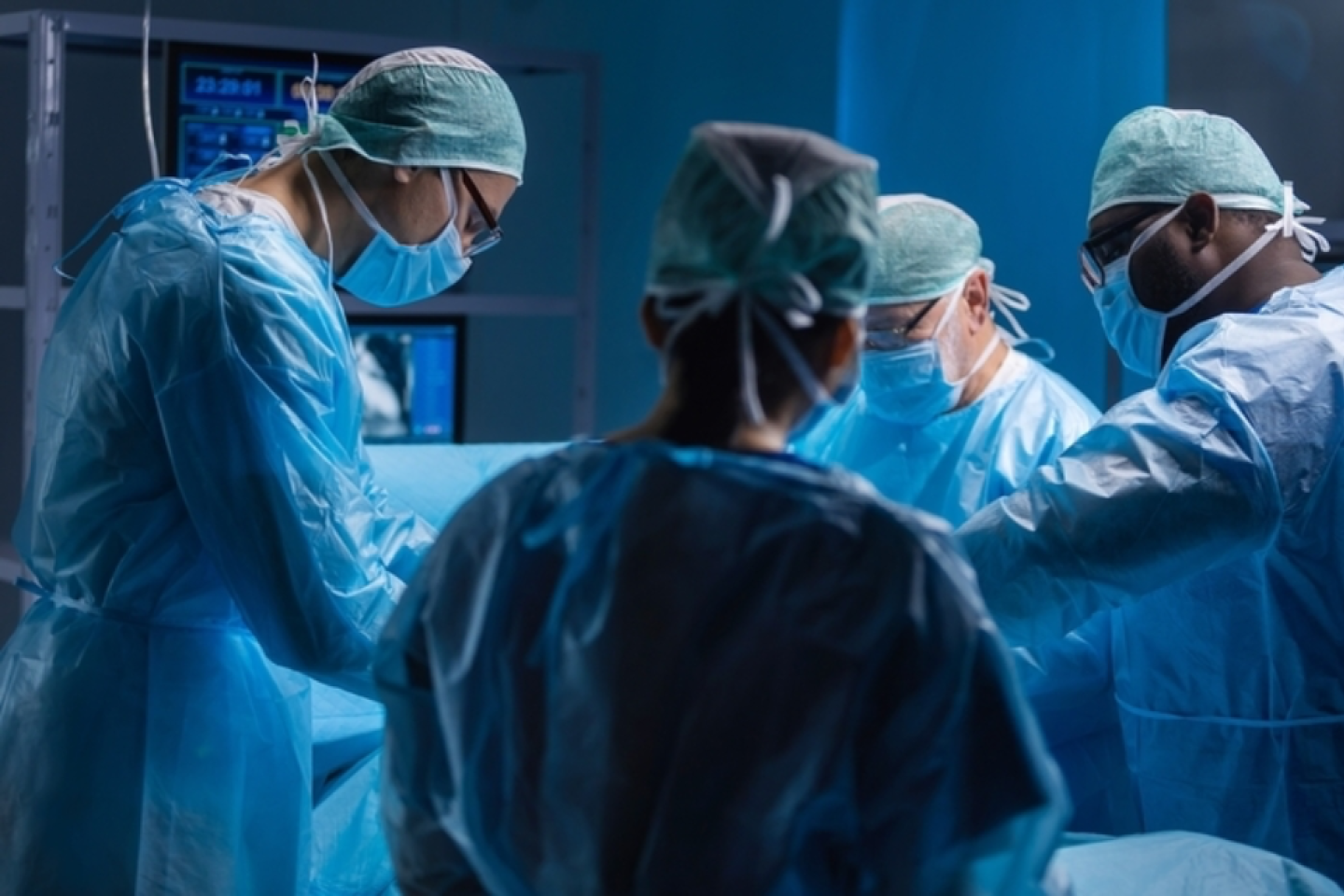 A multi-institutional team of scientists led by Dr. Mario Gaudino, the Stephen and Suzanne Weiss Professor in Cardiothoracic Surgery and assistant dean for clinical trials at Weill Cornell Medicine, has been approved for a nearly $30 million funding award from the Patient-Centered Outcomes Research Institute (PCORI). The award will fund the first study among women and Black and Hispanic patients comparing the effectiveness of two revascularization options used to treat coronary artery disease.
Coronary artery disease, a narrowing or blockage of coronary arteries due to plaque buildup, is the leading cause of death in the United States. More than one million Americans undergo a procedure to restore normal blood flow to the heart annually. Percutaneous coronary intervention (PCI) is a minimally invasive procedure that passes stents into the coronary artery using catheters inserted into a small incision in the groin or wrist. It requires minimal anesthesia and patients typically go home the same day.
By contrast, coronary artery bypass surgery (CABG) is more invasive, requiring opening the chest with or without using a heart-lung bypass machine while under general anesthesia. The surgeon creates grafts using arteries or veins taken from the chest, arms or legs to bypass blocked coronary arteries. CABG involves a longer hospital stay and recovery time and has higher rates of complications during surgery than PCI. Still, it has longer-lasting benefits, including less risk of heart attack and the need for repeat intervention.
Over half of patients facing a decision on PCI or CABG are women or racial groups that have been underrepresented in past clinical trials. "Clinical practice guidelines recommend choosing between PCI or CABG based on evidence," said Dr. Gaudino, who is also a cardiothoracic surgeon at NewYork-Presbyterian/Weill Cornell Medical Center. "However, prior studies have enrolled mostly non-Hispanic white men, leaving other patients with little guidance for making an informed decision."
The RECHARGE (REvascularization CHoices Among UnderRepresented Groups Evaluation) research program will provide a robust analysis of PCI versus CABG in women and Black and Hispanic patients in two parallel clinical studies called RECHARGE: Women and RECHARGE: Minorities. Each study will aim to recruit 600 participants at up to 60 study sites, primarily in the United States. Patients for whom PCI or CABG are equally appropriate options as determined by their local Heart Team will be randomized to receive either procedure. The trials will take place over five years following an 18-month feasibility phase.
Previous randomized controlled trials of surgical options for coronary artery disease evaluated major adverse cardiac and cerebrovascular events, such as heart attack, stroke and the need for repeat procedures. However, in focus groups, Dr. Gaudino and colleagues discovered that survival and quality of life were the outcomes that matter most to patients faced with a choice between PCI or CABG. "Patients care most about living longer and better," he said.
Dr. Gaudino, who is also the director of the Joint Clinical Trials Office and the director of translational and clinical research in the Department of Cardiothoracic Surgery at Weill Cornell Medicine, will oversee the RECHARGE program overall, including study startup and patient recruitment strategies. The co-principal investigator is Dr. Gregg Stone, director of academic affairs for the Mount Sinai Health System and professor of medicine and population health science and policy at the Icahn School of Medicine at Mount Sinai, who will lead data collection and analysis.
"Women and Black and Hispanic populations have different physical and clinical characteristics; experience different social biases affecting diagnosis and access to healthcare; and have higher rates of complications and long-term adverse outcomes after both procedures compared with white men," Dr. Gaudino said. "We hope our study provides strong evidence for more informed decision-making."
The award has been approved pending completion of a business and programmatic review by PCORI staff and issuance of a formal award contract. PCORI is an independent, nonprofit organization authorized by Congress in 2010. Its mission is to fund research that will provide patients, their caregivers, and clinicians with the evidence-based information needed to make better-informed healthcare decisions.