'Social distancing:' What does it mean, and how do we do it?
March 27, 2020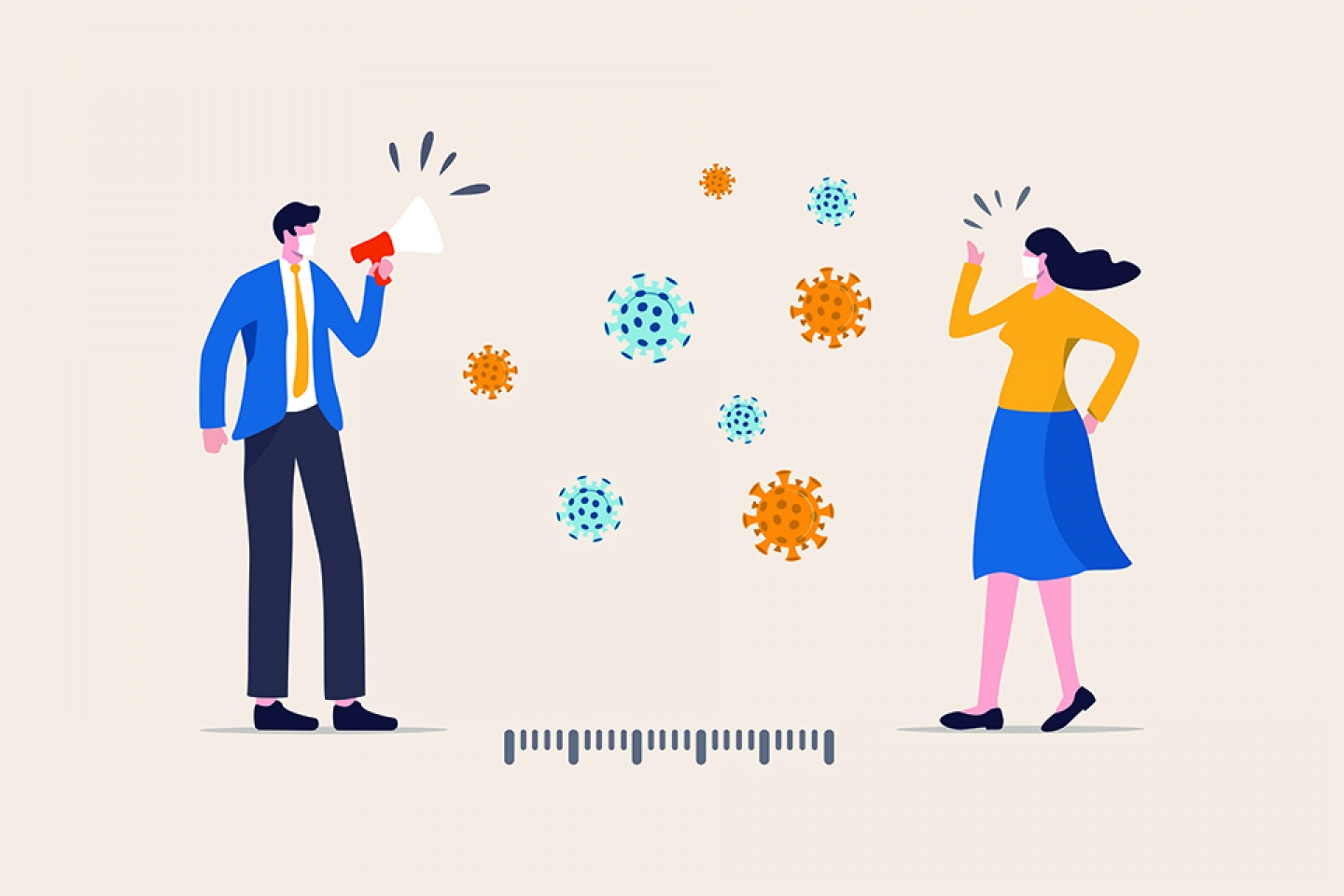 In order to stop the rapid spread of COVID-19, Americans and many around the world are being told to avoid doing most of what fills our daily lives — and practice what has been called "extreme" social distancing. 
"If you can't be part of building new ventilators or making masks, your most important job is to not spread disease. It's almost like a basic societal civic duty," says Dr. Ole Vielemeyer, associate professor of clinical Medicine at Weill Cornell Medicine and an assistant attending physician at NewYork-Presbyterian/Weill Cornell Medical Center. "Being stuck at home is actually the most you can do." 
The U.S. Centers for Disease Control and Prevention defines social distancing as keeping at least six feet apart from others and avoiding "congregate settings" like schools, workplaces, movie theaters, and shopping centers. Alongside sanitation measures and containment, it is considered a critical public health strategy because of how quickly the virus spreads. COVID-19 is transmitted through respiratory droplets when people are in close contact, according to the CDC, as well as through surfaces contaminated with SARS-CoV-2, the virus that causes the disease. 
"Without social distancing, there could be a really big surge in cases that could actually overwhelm the healthcare system," says Dr. Matthew S. Simon, assistant professor of clinical medicine and of healthcare policy and research at Weill Cornell Medicine, and an assistant attending physician at NewYork-Presbyterian/Weill Cornell. "There may not be enough hospital beds to manage all of the patients with coronavirus without these measures." 
That's why a growing number of states, including New York, have issued orders to close all "nonessential" businesses, and the federal government has told Americans to avoid gatherings of 10 people or more, at least for a 15-day period. This comes on top of school and workplace closings, flight cancellations, reduced public transportation, and canceled or postponed events — from South by Southwest and the NCAA college basketball tournament to yoga classes, club meetings, and religious services.  
"We all understand this is a hardship for many, many businesses, but the biggest threat right now is loss of life, and that's top priority," Dr. Vielemeyer says. 
Navigate social distancing 
Dr. Simon and Dr. Vielemeyer offer guidance for individuals on navigating social distancing in their day-to-day lives: 
Errands

: Limit visits to the grocery store, pharmacy, gas station, and other essential trips, and plan shopping lists ahead

 of time

. Some stores have set special hours for customers 60 and over — the 

age group at 

highest

 

risk 

of death from COVID-19

. 

 

Walks and runs

: 

As long as

 you're not too close to others, it is healthy to get outdoors.

 

Public transportation

: Avoid the subway and buses unless you need to use public transit to get to a job classified as essential. Maintain distance from others while on public transit.

 

Socializing

: Stay 

at

 

home, and

 avoid visits with friends and family — particularly those in high

-

risk groups

 such as the elderly and people with chronic conditions such as heart and lung diseases, and diabetes

.

 

Special occasions

: Any type of gathering, including weddings and even funerals, 

is 

discouraged. "There are no easy answers, but even if there is a celebration or service, as best as you can, stay far away from people, at least six feet," Dr. 

Vielemeyer

 says

. 

 
All of us at Weill Cornell Medicine understand that this is a difficult time for all New Yorkers. As experts in immunology, pulmonary medicine, and critical care medicine, we are working diligently to provide the greatest possible care to patients in need.  
We are available to all New Yorkers who have questions or concerns. Please call our hotline at (646) 697-4000 for information about COVID-19 or read our patient guide.   
Clinical Service
Physician