How to Safely Enjoy the Summer Sun
July 27, 2021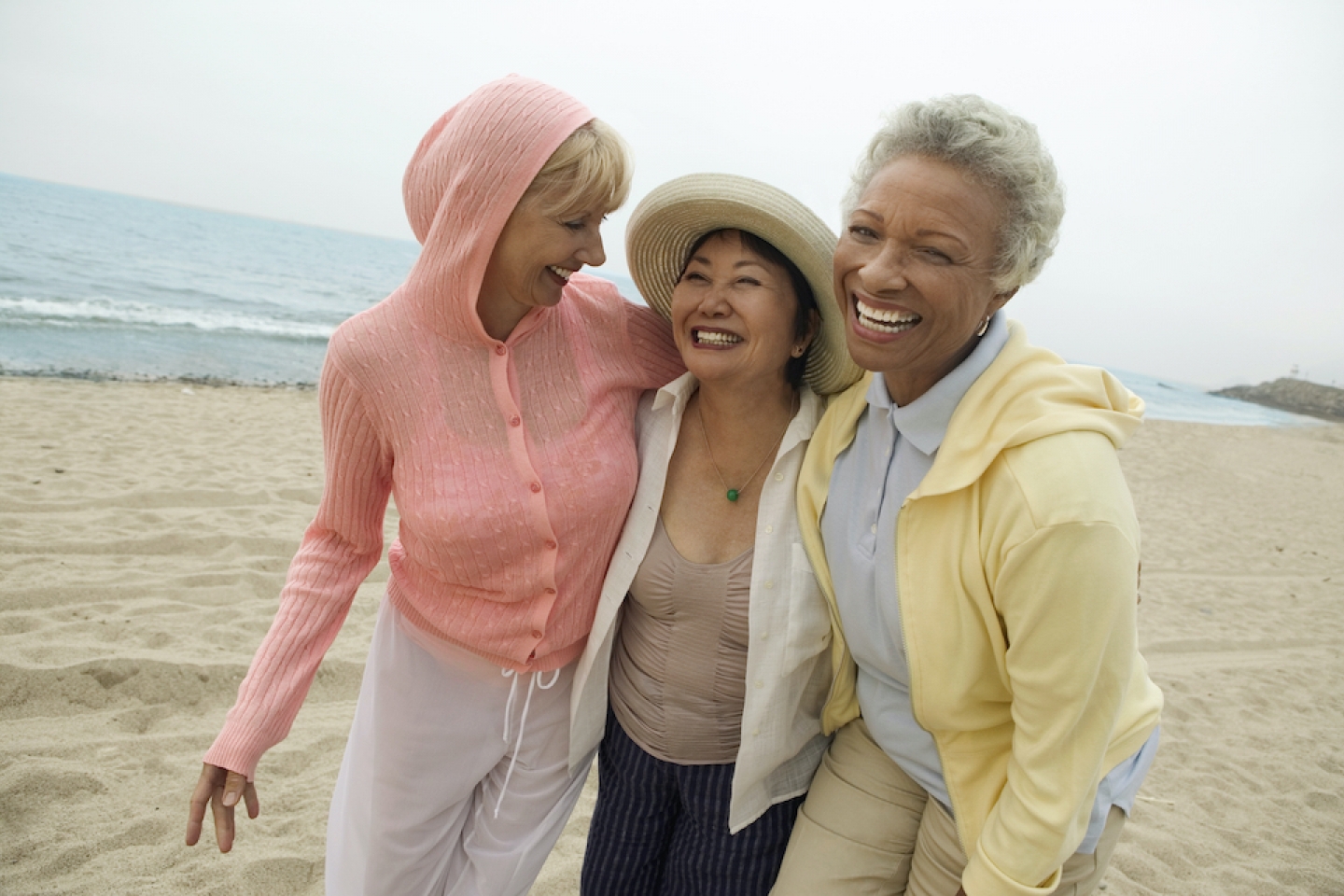 After a long dreary winter--especially during COVID-19--summer sunshine is irresistible. But getting too much sun too fast could put you at risk for sunburn and skin damage--regardless of your skin color.
Sun exposure puts everyone at risk
People at the greatest risk for sun damage are those with a skin type that does not tan but always burns after sun exposure, according to Andrew F. Alexis MD, MPH, Vice-Chair for Diversity and Inclusion and Assistant Professor of Dermatology. Individuals with underlying photosensitive disorders, like lupus, or those who take medications that create sun sensitivity, such as tetracyclines, nonsteroidal anti-inflammatory drugs, or some antihypertensives, are also at higher risk for sun damage. "Individuals who have a personal or family history of melanoma or other skin cancers should also be more vigilant about sun protection," Dr. Alexis says.
Yet, there is a common misperception that naturally darker skin pigment adequately protects Black, indigenous, or people of color (BIPOC) from the harms of sun exposure, including skin cancer. "Having skin of color does not provide complete immunity to skin cancers," Dr. Alexis notes. "We are all susceptible and should take precautions including regular surveillance of our skin."
Delays in diagnoses common among BIPOC
It is true that the protective effect of increased melanin makes the risk and incidence of skin cancer lower in BIPOC than in people with white or lighter skin. Yet, BIPOC are more likely than light-skinned people to have lower rates of survival from skin cancer because they tend to be diagnosed at later stages, Dr. Alexis says.
One reason for delays in detection and diagnosis is that skin cancers in skin of color can have different clinical features--and therefore be less recognizable--than those in lighter-skinned individuals. For example, basal cell carcinomas in people of color are often pigmented; while, melanomas, the most serious type of skin cancer, are more likely to occur in less visible spots, such as the sole of the foot, the palms, or nails, particularly in African, Asian, and Latin-American populations. "Skin cancers may appear differently in melanin-rich skin types than in lighter complexions, and therefore may not look like many of the images found online and other sources of skin cancer information," Dr. Alexis says.
Another reason for late detection and diagnosis is lower public awareness of skin cancer in populations of color which, combined with racial and ethnic disparities in healthcare access, commonly lead to fewer regular skin examinations, Dr. Alexis says. "There is a call to action for increased public awareness of the importance of sun protection and regular skin examinations in populations of color," he says.
Such examinations, including self-examinations, should focus on the skin, including the palms, soles, nails, and other covered areas; moles, spots, or growths that are new or changing in color, size, shape, or that bleed easily, scab, itch, or hurt. "Something new or changing may not always be the result of a dangerous lesion, but it warrants evaluation by a dermatologist since it can be a warning sign for skin cancer and early detection is key," Dr. Alexis says.
How to protect yourself
The best way to protect yourself against sun damage begins with a broad-spectrum sunscreen with an SPF of 30 for outdoor activities. "Reapply your sunscreen every two hours, wear a broad brimmed hat and other sun protective clothing, plan activities before 10am and after 4pm when possible, and seek shade," he urges. For individuals with hyperpigmentation disorders such as melasma, he recommends using a tinted sunscreen to protect against both visible light and ultraviolet rays to prevent increased darkening.
Although moderate sun exposure that does not cause redness (primarily a sign of UVB injury) or tanning (primarily a sign of UVA injury) is considered safe, this varies from person to person and depends on environmental conditions, including latitude, time of year, time of day, and the sun's reflection off of water, Dr. Alexis says. "If you want Vitamin D, then I suggest taking oral supplements instead of prolonged sun exposure, given the balance of risks to benefits."
Clinical Service
Practice
Physician