Dr. Jaspal Ricky Singh Performs First Lipoaspiration Regenerative Procedure at Weill Cornell Medicine
September 25, 2018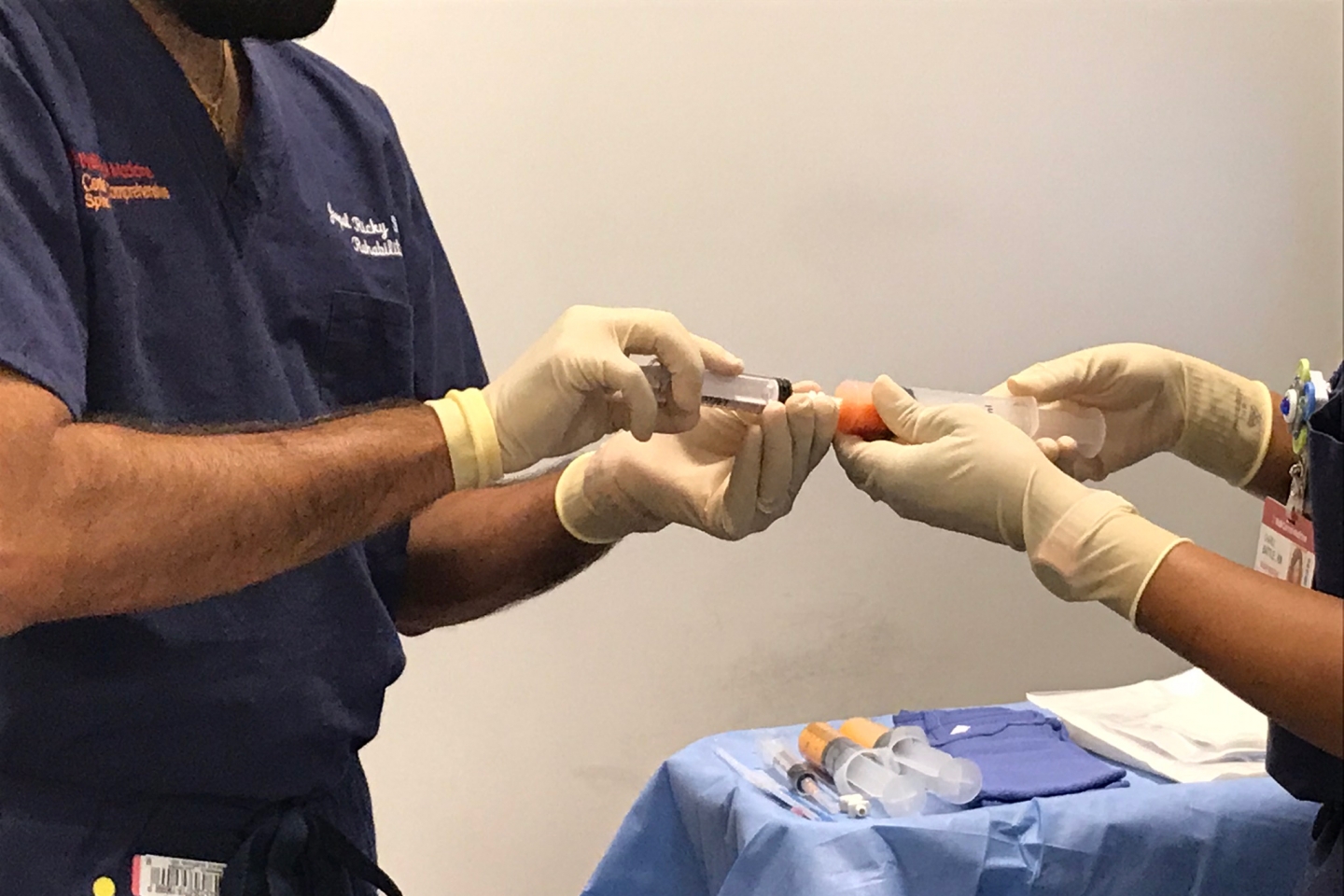 Dr. Jaspal Ricky Singh, a specialist in Physical Medicine and Rehabilitation, recently completed the first lipoaspiration procedure for knee osteoarthritis at Weill Cornell Medicine. This cutting-edge approach uses the patient's own fat (adipose tissue) — which contains an abundance of adult stem cells, growth factors, and proteins — to promote healing of damaged tissue.
During this minimally-invasive procedure, Dr. Singh removed fat from the patient's abdomen—a process referred to as lipoaspiration. An FDA-approved device, called Lipogems®, cleansed and resized the patient's harvested fat to isolate the therapeutic stem cells. With the help of ultrasound guidance, the processed fat tissue was injected into the patient's damaged knee to help kickstart tissue regeneration.
Stem cell-based therapy utilizes the body's natural healing mechanism to reduce pain and heal itself. Tissues—such as fat—contain a high concentration of these specialized cells that can enhance and restore specific functions within the body. Harvesting the adult stem cells directly from the patient reduces the risk of rejection.
Learn more about the innovative care and treatments in Regenerative Medicine at Weill Cornell Medicine.
Clinical Service
Practice
Physician