Donating Blood Amid A National Shortage
January 20, 2022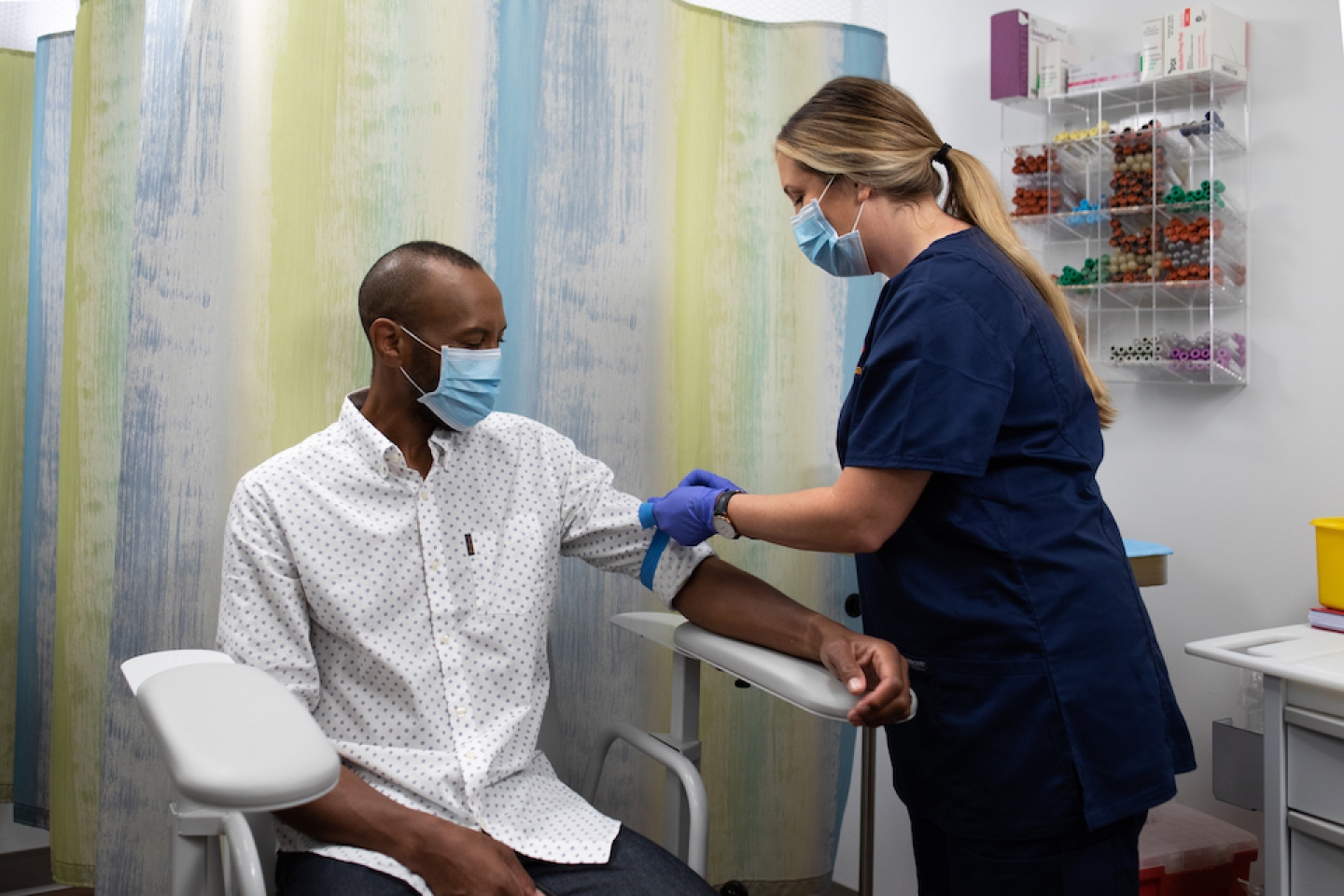 The need for donor blood is greater than ever. In fact, winter is one of the most difficult times to maintain a sufficient blood supply. Blood donations tend to drop off during and immediately after the winter holidays, as more people get colds and flu, and inclement weather disrupts blood drives. Plus, for nearly two years, the fear of spreading or catching COVID-19 has prevented people from donating blood altogether, which makes  National Blood Donor Month especially critical, says primary care physician Lisa Kalik, MD.
Every January for nearly 50 years, the United States has celebrated National Blood Donor Month to honor the lifesaving impact of blood and platelet donors and encourage more people to donate. Through the small act of blood donation, you can save the life of someone who has been in a car accident, needs emergency surgery, or has suffered complications during childbirth. If you are healthy and able to donate, donating blood allows you to give a lifesaving gift to another human being. "As the COVID-19 pandemic continues to show us, we are all in this together and one individual can truly make a difference," Dr. Kalik says.
Donating Blood During COVID-19 Pandemic
Neither fear of catching or transmitting COVID-19 should stop you from giving blood or plasma.
You can donate if you've received any of the COVID-19 vaccines (Moderna, Johnson & Johnson, Pfizer-BioNTech). If you've received an experimental vaccine, then you must wait 56 days from the date of vaccination to donate blood or plasma.
If you were exposed to COVID-19, then you can still donate blood or plasma, as long as you do so 14 days after your exposure date. Even if you've had COVID-19, you can donate, but no fewer than 28 days after recovering from the virus. However, you may not donate if you are quarantining due to recent travel.
Donating blood will not increase your risk of catching COVID-19. America's Blood Centers requires all those at blood drives and blood donation centers to wear a face mask regardless of their vaccination status. It also requires social distancing, provides hand sanitizer, sanitizes extensively, and prohibits sick employees or volunteers from entering the premises. To donate blood, you must:
be in good health and feeling well
be at least 16 years old in most states
weigh at least 110 pounds
If you're not feeling well on the day that you are scheduled to donate, then please reschedule your appointment. America's Blood Centers collects blood only from individuals who are healthy and feeling well at the time of donation--and who meet other  eligibility requirements.
Clinical Service
Physician