Give Blood on World Blood Donor Day 2021
June 14, 2021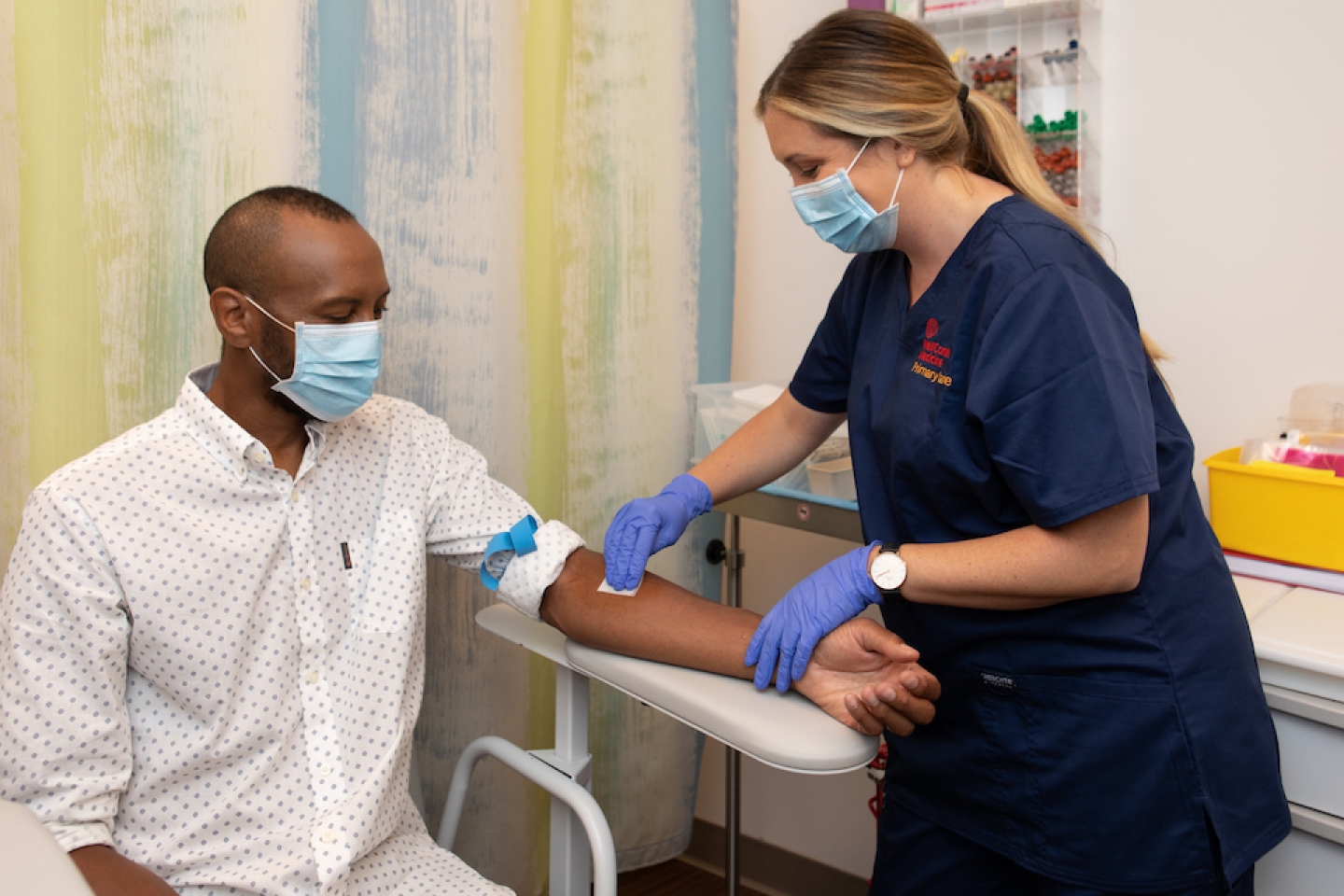 The nation's blood supply, like so much of life, has suffered during the COVID-19 pandemic. Fear of spreading or catching the virus, and not knowing how antibodies--either from having had the virus or from the vaccine--affect donor blood are among the various reasons why people have stopped donating, according to Lisa Kalik, MD.
As a result, the need for donor blood is great, which makes World Blood Donor Day on June 14 particularly important. "The focus of this year's World Blood Donor Day is "Give blood and keep the world beating," Dr. Kalik says. "As the COVID-19 pandemic has shown us, we are all in this together and through this one small act of blood donation an individual can truly make a difference." Here's more from Dr. Kalik on World Blood Donor Day.
Why is donating blood important?
Donating blood saves the lives of people who have been in car accidents or experienced other traumas, need emergency surgeries, or have cancer. It is also critical for post-partum mothers and their babies, who may be critically ill. The need for blood could affect any one of us, and if you are healthy and able to donate, it is a wonderful gift to another human.
What is World Blood Donor Day and how did it come about?
World Blood Donor Day was started by the World Health Organization and the International Federation of Red Cross to raise awareness of the need for safe blood and blood products; honor all the voluntary unpaid blood donors; and, urge governments and national health organizations to create systems that will foster more blood collections from voluntary unpaid donors.
Why is it on June 14?
June 14 is the birthday of Karl Landsteiner, who received a Nobel Prize for his discovery of the ABO blood group.
What is the current state of donor blood supplies and donations?
The American Association of Blood Banks, America's blood centers, and the American Red Cross issued a joint statement in April, urging people to donate blood due to the declines in blood collections. 
Can I donate blood or plasma if I've received any of the vaccines approved for emergency authorization use in the US (Moderna, Johnson & Johnson, Pfizer-BioNTech)?
Yes.
Can I donate blood or plasma if I was exposed to COVID-19?
Yes, but you must wait 14 days after the date of exposure to donate.
Can I donate if I've had COVID-19?
A: Yes, but you must wait 28 days after recovering to donate.
Can I donate if I've received an experimental vaccine?
Yes, but you have to wait 56 days from the date of vaccination.
What if I've traveled recently?
You cannot donate if you are quarantining due to recent travel.
Are blood donation centers safe?
Yes, all centers have precautions in place for social distancing, sanitizing, barring sick employees or volunteers from the premises.
Will donating blood put me at risk for catching COVID-19?
No. COVID-19 does not pose any special risk to blood donors.
What if I'm not feeling well on the day that I'm supposed to donate?
The Red Cross collects blood only from individuals who are healthy and feeling well at the time of donation--and who meet other eligibility requirements.
Clinical Service
Physician