Consider Getting Flu and COVID-19 Shots Together
November 2, 2021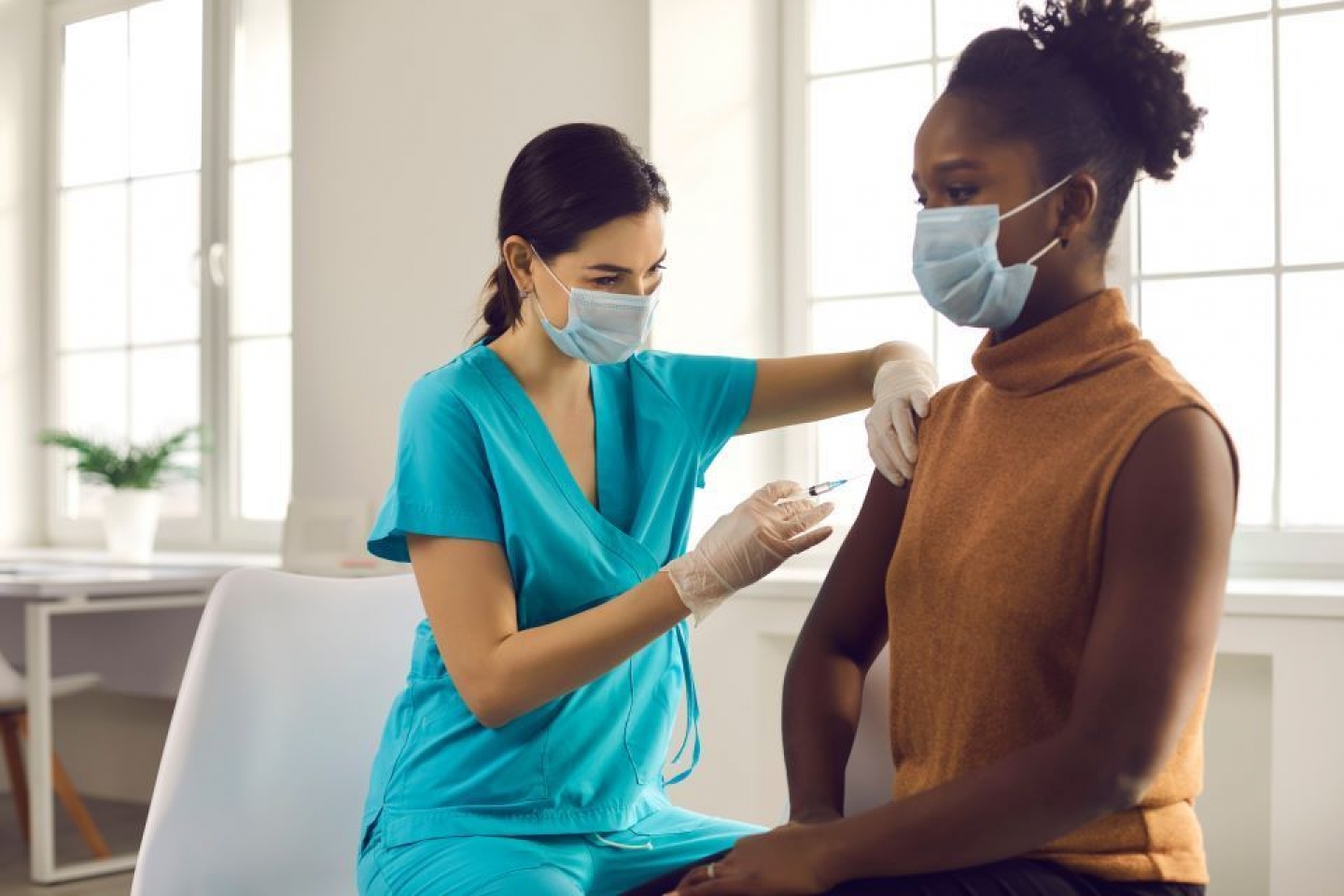 Flu season has landed and, as cases of COVID-19 continue to spike, you may be wondering when to get vaccinated against both viruses.
The answer is: Now.
The Centers for Disease Control (CDC) urges you--and anyone from six months of age or older--to get both your flu and COVID-19 vaccines today, to guard against the potentially very serious upcoming flu and COVID-19 seasons that may stem from schools reopening, relaxed pandemic precautions, and surging Delta variant infections.
Patients who receive their primary care internal medicine or pediatric care at Weill Cornell Medicine can also receive the vaccine, along with their flu vaccine at an upcoming scheduled appointment. Please schedule an appointment through Connect.
The COVID-19 and flu vaccines are important
Getting a flu vaccine and a COVID-19 vaccine--including a COVID-19 booster shot--at the same time is safe, says Adam R. Stracher, MD, chief medical officer at WCM. "This is the time of year when we should all be thinking of getting the flu vaccine," Dr. Stracher says. "It is safe to get the flu vaccine at the same time or within days or weeks of getting the COVID vaccine," he adds. What's more, you can take the COVID-19 vaccine not only with your flu shot but also all vaccines for which you qualify to ensure that you are fully vaccinated.
That said, if you have any underlying medical conditions or history of allergic reactions, then ask your doctor if receiving all your vaccines at once is safe for you. Children with rare conditions such as asplenia, complement component deficiency, or HIV infection, may not qualify to receive simultaneous vaccines.
Differences between flu and COVID-19
Although the flu and COVID-19 are both contagious respiratory illnesses, they result from different viruses. A coronavirus (SARS-CoV-2) infection causes COVID-19, while infection with an influenza virus causes the flu.
Flu viruses are ever changing, and different strains appear yearly. So, the make-up of each year's flu vaccine changes too. This season, all flu vaccines are designed to protect against the four most common, currently circulating flu viruses. With rare exceptions, the CDC recommends the annual flu vaccine to people six months of age and older, including pregnant women, patients with chronic illnesses (such as diabetes, heart disease, and lung disease), and most people who are allergic to eggs.  
Note, however, that the flu vaccine will not protect against COVID-19, and the COVID-19 vaccine will not protect against flu. Moreover, getting a flu shot will not increase your risk for getting COVID-19 or any other coronavirus.
Because flu and COVID-19 symptoms may mimic each other, and because you can be infected with both viruses at once, you should get tested to know for certain which virus is making you sick.
If you have or think you may have COVID-19, then complete your required isolation period before getting your flu shot to avoid endangering healthcare personnel and other patients.
And remember: Neither the flu nor COVID-19 vaccine is 100% effective but getting either--or both--can reduce your chance of getting very sick, being hospitalized, or dying. Says Dr. Stracher, "At WCM we are providing these vaccines at many of our locations, including third doses for patients who are moderately or severely immunocompromised, and we will continue to expand these offerings as CDC guidance changes."
Please watch this video below for guidance on COVID-19 and flu vaccines.
Clinical Service
Physician