Caring for Someone Isolating at Home with COVID-19
November 11, 2020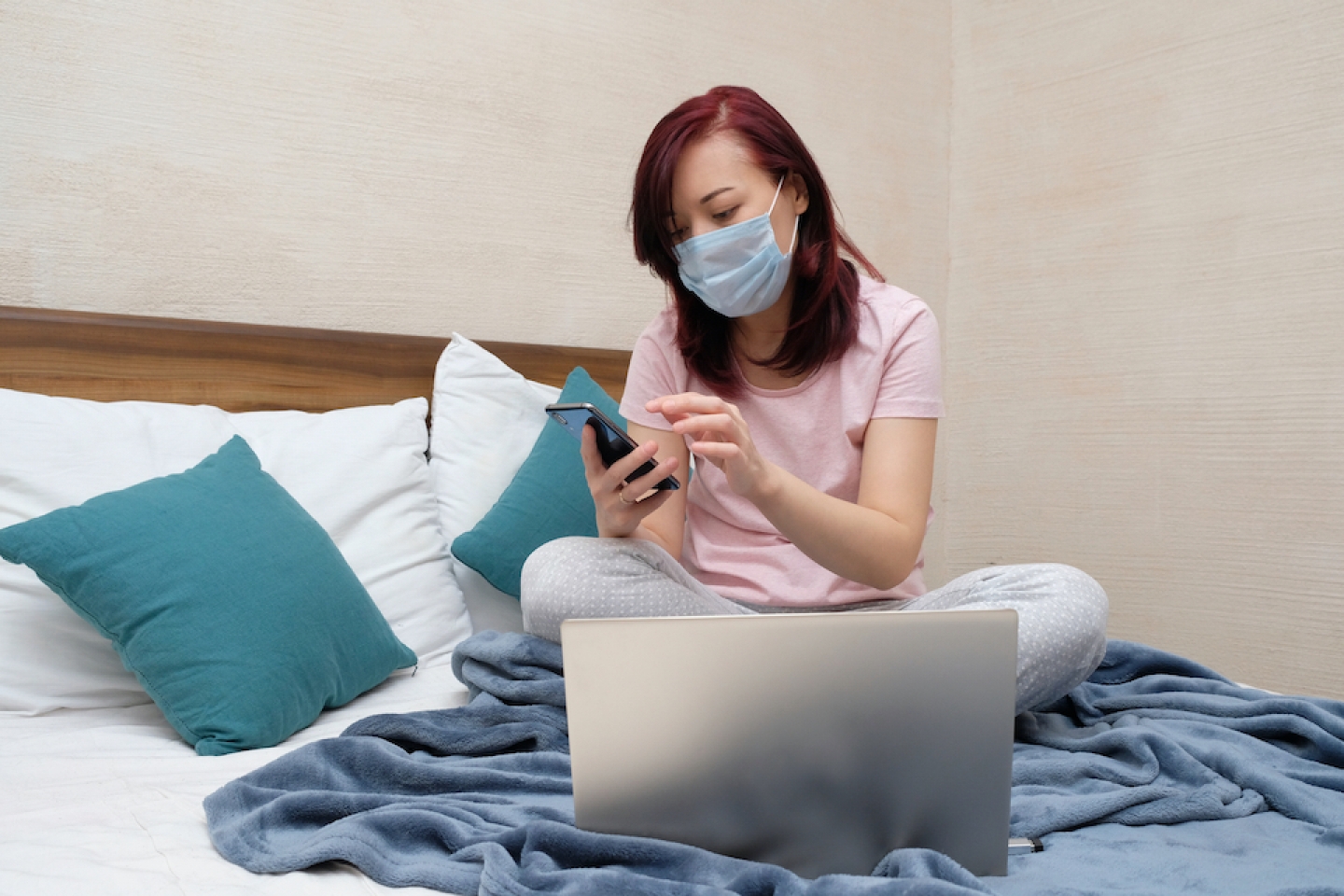 Though the transmission rate of the virus that causes COVID-19 is considered low in the New York metropolitan area as of this writing, the pandemic persists. Hospitalizations are down, but some New Yorkers may end up caring for a COVID-19-positive loved one at home. 
Although the virus that causes COVID-19 poses unique challenges because of contagion, starting with basic caretaking support is good first step. 
The patient will need fluids, rest, and help following medical instructions. Since the patient has to quarantine until they test negative for the virus, they'll need help with grocery shopping and obtaining prescriptions. 
"It's much more difficult when you don't have the living space the spare but still have to limit contact," acknowledges Rachel Smerd, MD, assistant attending physician at  NewYork-Presbyterian Hospital and assistant professor of medicine  at Weill Cornell Medical College.  
Keeping windows open to ventilate the home, and carefully cleaning the space where the COVID-positive patient has been, especially the kitchen and bathrooms, is can make a difference, Dr. Smerd says. If possible, she adds, the patient should not prepare food, and the dishes and utensils they've used should be washed in the hottest water possible.  
Caretakers should limit contact with the patient and wear a mask, even in their own home. Dr. Smerd underscores that the CDC has confirmed that the virus can spread through air droplets, so wearing a mask protects the COVID-19-positive patient from getting sicker, and the caretaker from becoming sick. 
It also can help to have certain medical items such as a blood pressure cuff and pulse oximeter, especially for patients over 50. That makes it easy to update physicians via telemedicine, Dr. Smerd says.  
The CDC recommends having emergency phone numbers on hand, and of course, watching carefully for signs that the patient's condition is worsening. Those can include trouble breathing, persistent pain or pressure in the chest, new confusion, inability to stay awake, and bluish lips or face. 
Caretakers need to remember to take care of themselves, Dr. Smerd says, including getting a flu shot.  
"The flu shot doesn't protect you against COVID-19, but against the flu," she says. "We want to make sure as many people get it as possible, because we're going to have two serious viruses around at the same time."  
Clinical Service
Physician