Broadway musical star Abby Mueller talks with Weill Cornell Medicine experts about the latest developments in the COVID-19 pandemic
April 13, 2021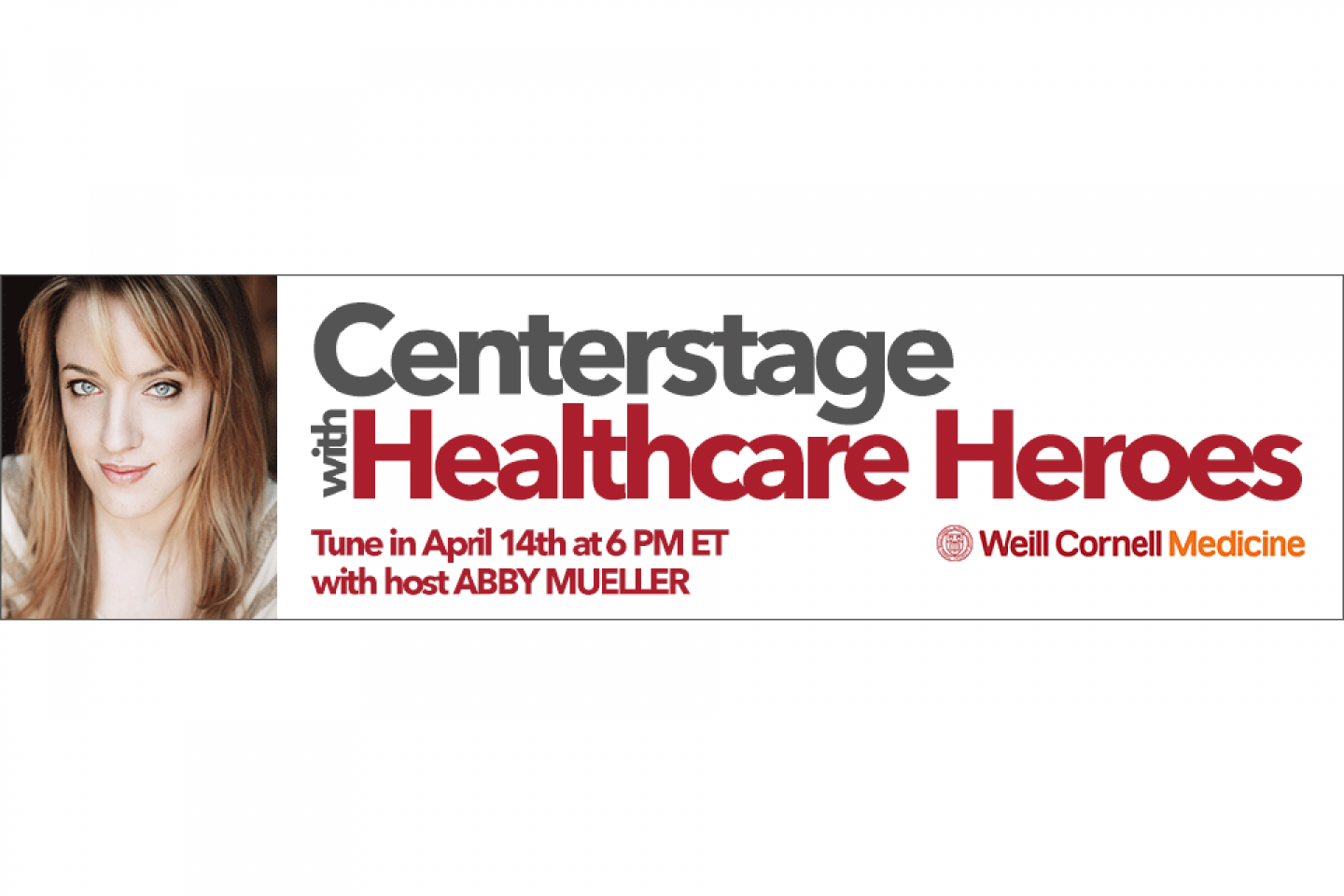 Our series with Playbill continues as Abby Mueller, star of  Six: The Musical  and previously  Beautiful: The Carole King Musical, headlines a very different program on Wednesday, April 14 at 6pm: COVID-19: a conversation with Weill Cornell Medicine (WCM) experts Gregory McWilliams, MD and Benjamin Scallon, MD about the latest developments in the fight against COVID-19 and how they affect you and your loved ones.  
The program, "COVID-19: Where We Are and Care During This Time," will cover a wide range of topics, including strategies for prevention, and caring for yourself and others--physically and emotionally--during health or illness. Abby and Drs. McWilliams and Scallon will dig deeply into what we know and still don't know about COVID-19, the importance of testing and vaccination, and activities that you can do safely once you're fully vaccinated, without wearing a mask or staying socially distanced. They will address critical questions and concerns about the vaccines' effectiveness overall and against the most troubling variants, how long immunity lasts, and the possibility of reinfection after vaccination.  
This free and important presentation is the second in the three-part Q&A series, Centerstage with Healthcare Heroes, which features Broadway stars interviewing WCM physicians about trending topics in health, wellness and COVID-19.  
You can access the series at Playbill.com or  Playbill's YouTube channel, where all interviews are available on demand. The next Centerstage with Healthcare Heroes Q&A event addresses Pediatric Care. Learn more about following the streams on  Playbill. 
Abby Mueller currently stars as Jane Seymour in  Six: The Musical on Broadway. Her other New York credits include Kinky Boots on Broadway and the pre-Broadway workshop production of School of Rock. She has also appeared on "America's Got Talent," on NBC, and "The Today Show," on ABC.  
In addition to interviewing Drs. McWilliams and Scallon, Abby will lead a panel discussion of topics and questions from the audience. We hope you will watch and participate in this livestream program, so bring your questions and ideas!  
Update: watch the playback on the April 14 event below.
Upcoming 

Centerstage with Healthcare Heroes

 Q&A events:
April 21: Pediatric Care hosted by Rory O'Malley, featuring Sherry Huang, M.D., Ben King, M.D., and Karen P. Acker, M.D.