A Rare Tumor, a Bold Surgical Intervention and a Favorable Outcome
July 26, 2023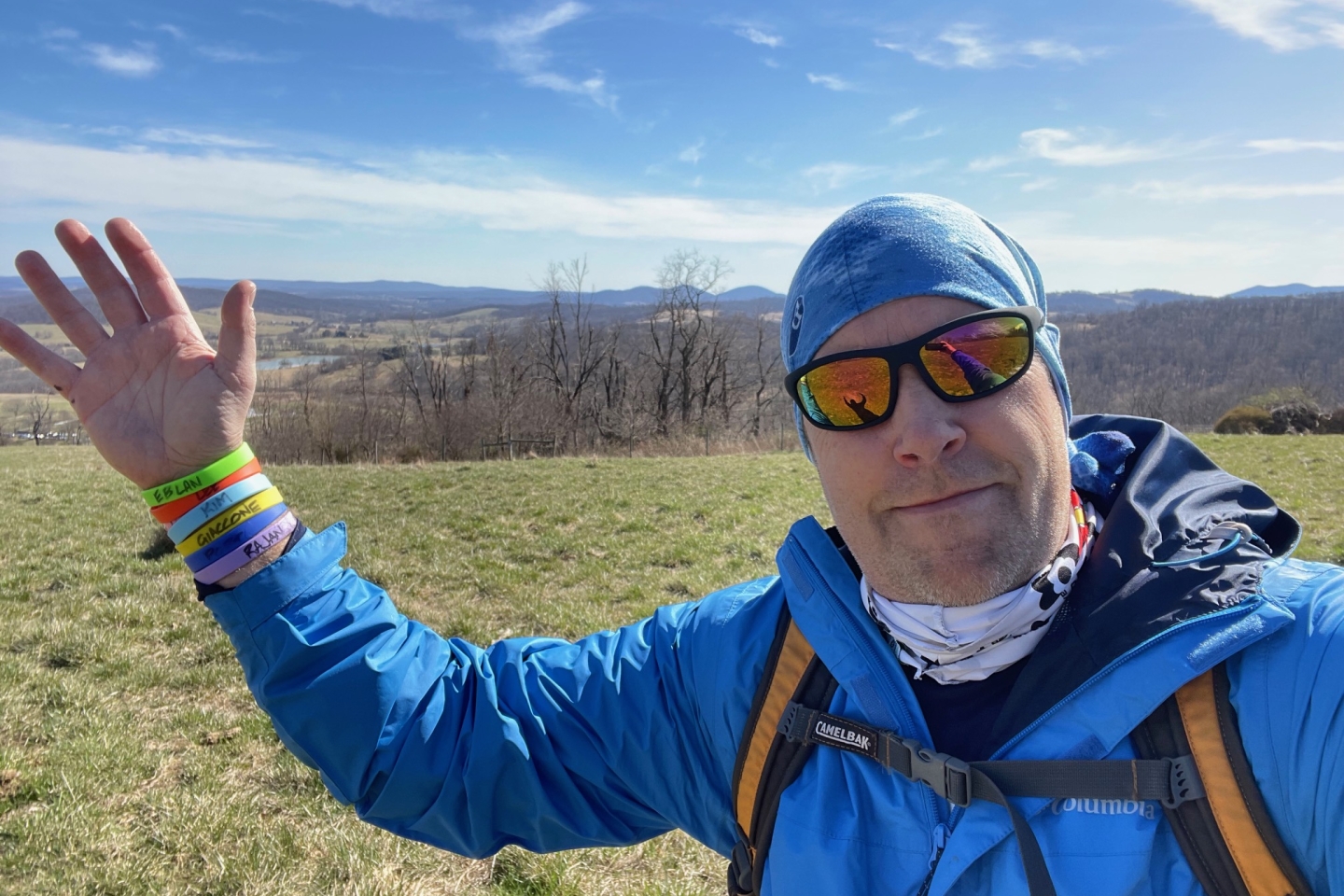 In March 2020, Joe Graber developed respiratory symptoms and a cough. The novel coronavirus was starting its rampage across the country, but COVID-19 tests were unavailable at the time. COVID might be responsible for his symptoms, he thought. But his cough lingered, and he never quite recovered. 
Graber lives with his wife and 4 children in Purcellville, Virginia—a small town about an hour's drive from Washington, D.C. An avid outdoorsman, Graber continued to run, bike and participate in adventure races that summer. But soon, he experienced worsening chest pain. He consulted with several doctors, none of whom came up with a diagnosis, much less effective treatment for what ailed him.  
But after sneezing blood, he decided to go to an urgent care center. His chest X-ray was "concerning," the nurse practitioner said. Graber would need a CT scan.  
What the scan revealed was alarming. Consulting remotely with an oncologist at a leading institution, he learned that he had cancer. That it had already spread. And that he'd need to start chemotherapy immediately. 
"I started chemo in November 2020," Graber says, "but after the third round, it was clear that the treatment was damaging my heart. What's more, it wasn't even helping." 
He went to another institution on the East Coast. The oncologist he met with explained that he had a large thymoma—a rare tumor on his thymus, a small organ in the upper chest above the heart. As part of the lymphatic system, the thymus makes the white blood cells that help fight infection.  
Graber's tumor was large and stage 4. As well, the cancer had spread, mainly to his lungs. The specialists at the second institution considered it too risky to take on, and they decided not to accept his case. When he received a phone call that started with the words, "I'm sorry," the 51-year-old husband and father of 4 reached his lowest point yet.  
Never one to give up, though, he continued to research his condition, and to hope and pray for a solution. 
And then, by chance, one arrived. 
In a small town like Purcellville, he says, "everyone knows everyone, and everyone knows everybody's business." That simple fact determined what followed. 
A friend of a friend who knew about his medical condition in detail went on a date with a man she had met online. She told the gentleman all about Graber's situation. And as improbable as it seems, her date happened to know a thymus gland specialist: Dr. Giuseppe Giaccone, a medical oncologist and Professor of Medicine in Cardiothoracic Surgery at Weill Cornell Medicine. 
Graber got in touch with him, sent over his medical records and the rest is history. Dr. Giaccone weighed in with Weill Cornell's tumor board. They decided to accept Graber's case and treat his tumor surgically. 
A bold

, multidisciplinary

surgical team
On April 2, 2021, with COVID in full swing, Graber checked into NewYork-Presbyterian Hospital. Dr. Jeffrey Port, an attending thoracic surgeon and the Daryl and Steven Roth Professor of Cardiothoracic Surgery at Weill Cornell Medicine, headed the surgical team that would perform open-chest surgery, remove his thymoma and cut out 5 of the numerous cancerous growths in his lungs.  
"We were confident that we could take care of the tumor," Dr. Port says, "and we agreed that surgery would prevent him from succumbing to the disease and would prolong his survival. As for the growths in his lungs, we believed we could slow them down, thus delivering a good quality of life for Mr. Graber." 
The thoracic surgery team worked alongside the cardiac team: if Graber's heart needed to "rest" during what promised to be a demanding procedure, the cardiac team would perform a bypass, in which the heart is stopped and a machine takes over its function for the duration. 
As it turned out, bypass wasn't needed, Dr. Port says. But having the cardiac surgical team ready to come to the rescue allowed him and his colleagues to go after Graber's tumor aggressively. Without that collaboration, it might have been intimidating to go after all 6.5 x 4 x 2.5 inches of it.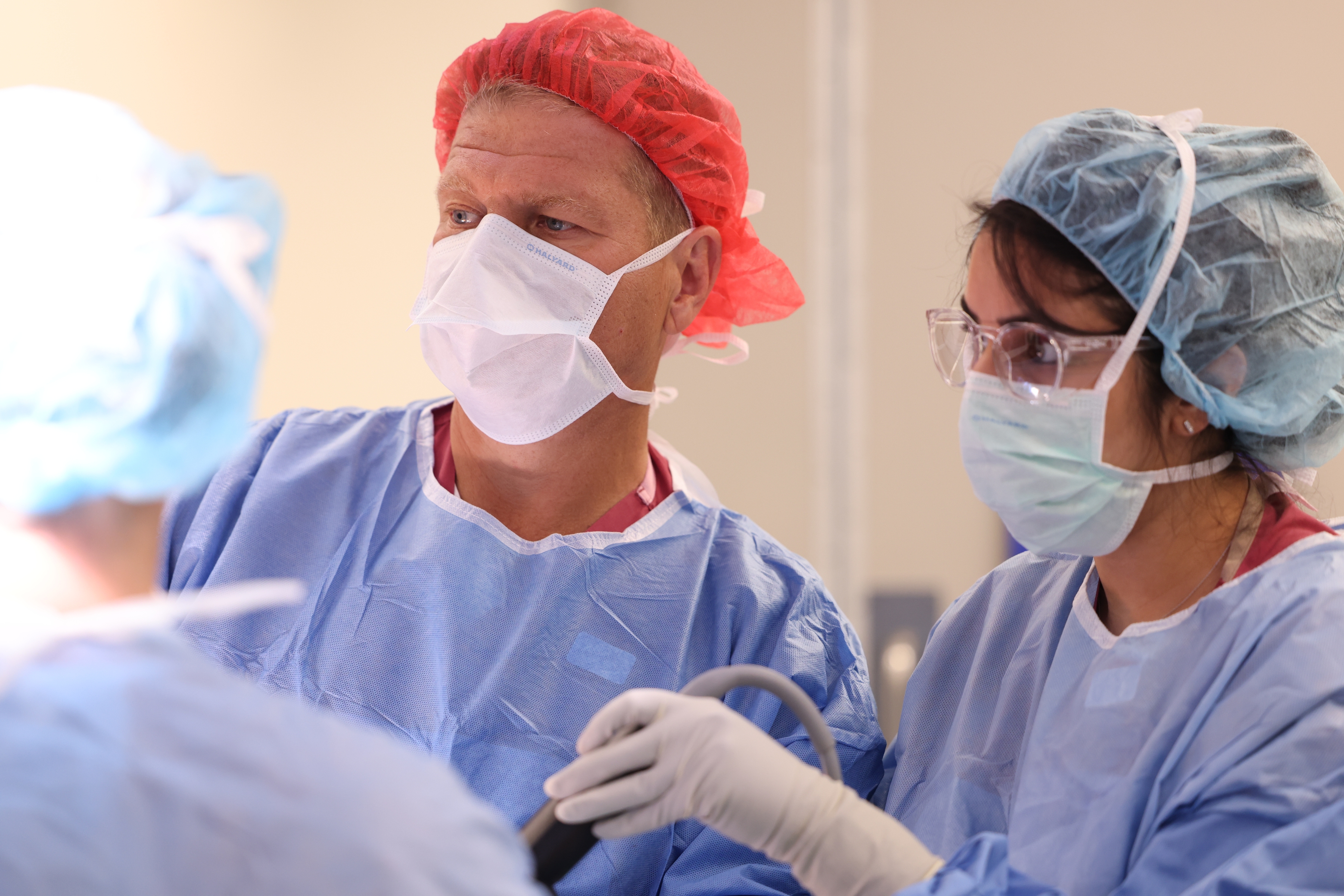 Now, over two years after that monumental surgery, Graber's lung lesions have barely grown, Dr. Port reports. And his quality of life has been restored. 
Gratitude in his attitude
Graber looks back on his hospital stay, and his time in New York City, with intense fondness for the people who took care of him at NewYork-Presbyterian, "from Ermin, the nurse who spent hours in the middle of the night telling me about his homeland of Montenegro, to McKea, who did several of my daily X-rays and has the same birthday as me, to Letisha, who emptied my trash cans and made fun of me for all the missed shots I took from bed, to Carolyn, the former Guyana national team basketball player who took my vitals. The human connections I made in the hospital were brief but profound." 
Graber has documented all this and more in his blog, titled "Now for the Important Stuff." He works in commercial real estate—"the family business," as he describes it—but he's also a writer, having published a novel and several screenplays. His blog is a more recent venue for self-expression, and it's where he has shared his cancer journey for his own benefit as well as for others. 
Dr. Port and everyone else at NewYork-Presbyterian gave him his life back. "I have a full, blessed life. I'm especially grateful for my wife and kids. And I have a sense of purpose now that I may not have had before." 
Mainly, he's grateful to be alive. "I really don't know how much longer I get to spend here," he says. "Then again, I suppose none of us do, right?" 
To learn more about thoracic surgery or consult with a surgeon at Weill Cornell Medicine, please visit here.

Clinical Service
Physician