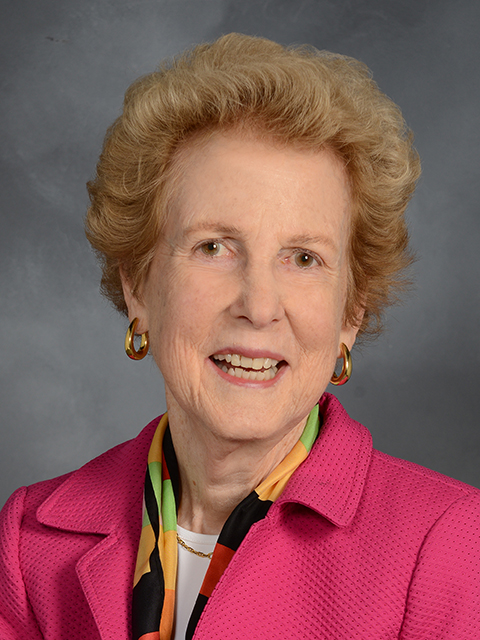 Anne Moore, M.D.
Medical Specialties
Hematology
Medical Oncology
Locations and Appointments
Insurances Accepted
Please contact the doctor's office to verify that your insurance is accepted.
Blue Access
Blue Connection
EPO
HMO
Mediblue (Senior)
PPO
Freedom
Liberty
Medicare Advantage
Metro/Core/Charter
About Anne Moore, M.D.
Personal Statement
It is a privilege to take care of patients with breast cancer. Each patient is different, each breast cancer is different and treatment recommendations are tailored to the individual patient. At the Weill Cornell Breast Center, we work as a team to recommend the optimal treatment plan for each patient. We meet with our pathologists, surgeons and plastic surgeons, diagnostic radiologists, radiation oncologists, and geneticists through our tumor board and conferences to consider every aspect of the case. The medical oncology group of doctors, nurses, pharmacist, and nutritionist interact on a daily basis to ensure the best plan of care. We have begun a new initiative, a "survivorship" program to study and support our patients throughout their lifetime after a breast cancer diagnosis. It is exciting to be in the forefront of breast cancer research not only with our own group at the Breast Center but also as part of the exciting research going on across the nation. Every year brings advances in this field. I am very happy to be part of it!
Biographical Info
Dr. Anne Moore is the Medical Director of the Weill Cornell Breast Center. She is Professor of Clinical Medicine at the Weill Medical College of Cornell University and Attending Physician at The New York Presbyterian Hospital. Although her primary interest is patient care, she is involved in teaching and research both at the national and local level. Her laboratory research on platelets and endothelial cells was conducted at Weill Cornell Medical College with Dr.Ralph L Nachman. Her current clinical research involves breast cancer clinical trials and studies of side effects of medications commonly used in breast cancer. She served as a Director of the American Board of Internal Medicine and is an active member of the American Society of Clinical Oncology where she is editor of the recent publication, ASCO-SEP II. In New York, she is a trustee of the New York Community Trust as well as a former trustee of The New York Academy of Medicine and past president of The New York Metropolitan Breast Cancer Group, Inc. She is listed among "The Best Doctors" by American Health magazine and by New York magazine. She has been recognized by SHARE (Self-Help for Women with Breast Cancer), by JALBCA (Judges and Lawyers Breast Cancer Alliance), and by the Susan G. Komen Foundation for her work in breast cancer. She was honored by The Artists for Breast Cancer Survival with a concert at Carnegie Hall. The Healthcare Chaplaincy recognized her and her husband, Dr. Arnold L. Lisio with the Lifetime Achievement Award in 2007. A graduate of Smith College and recipient of the alumna Gold Medal, she received her medical degree from Columbia College of Physicians and Surgeons and her post-graduate training at The New York Hospital.
Board Certifications
American Board of Internal Medicine
American Board of Internal Medicine (Hematology)
American Board of Internal Medicine (Medical Oncology)
Education
Columbia University College of Physicians and Surgeons
Appointments
NewYork-Presbyterian Hospital

Professor of Clinical Medicine

Weill Cornell Medical College, Cornell University
External Relationships
Relationships and collaborations with for-profit and not-for profit organizations are of vital importance to our faculty because these exchanges of scientific information foster innovation. As experts in their fields, WCM physicians and scientists are sought after by many organizations to consult and educate. WCM and its faculty make this information available to the public, thus creating a transparent environment.
No External Relationships Reported