What Patients Need to Know About Patient Recorded Outcome Measures
September 8, 2020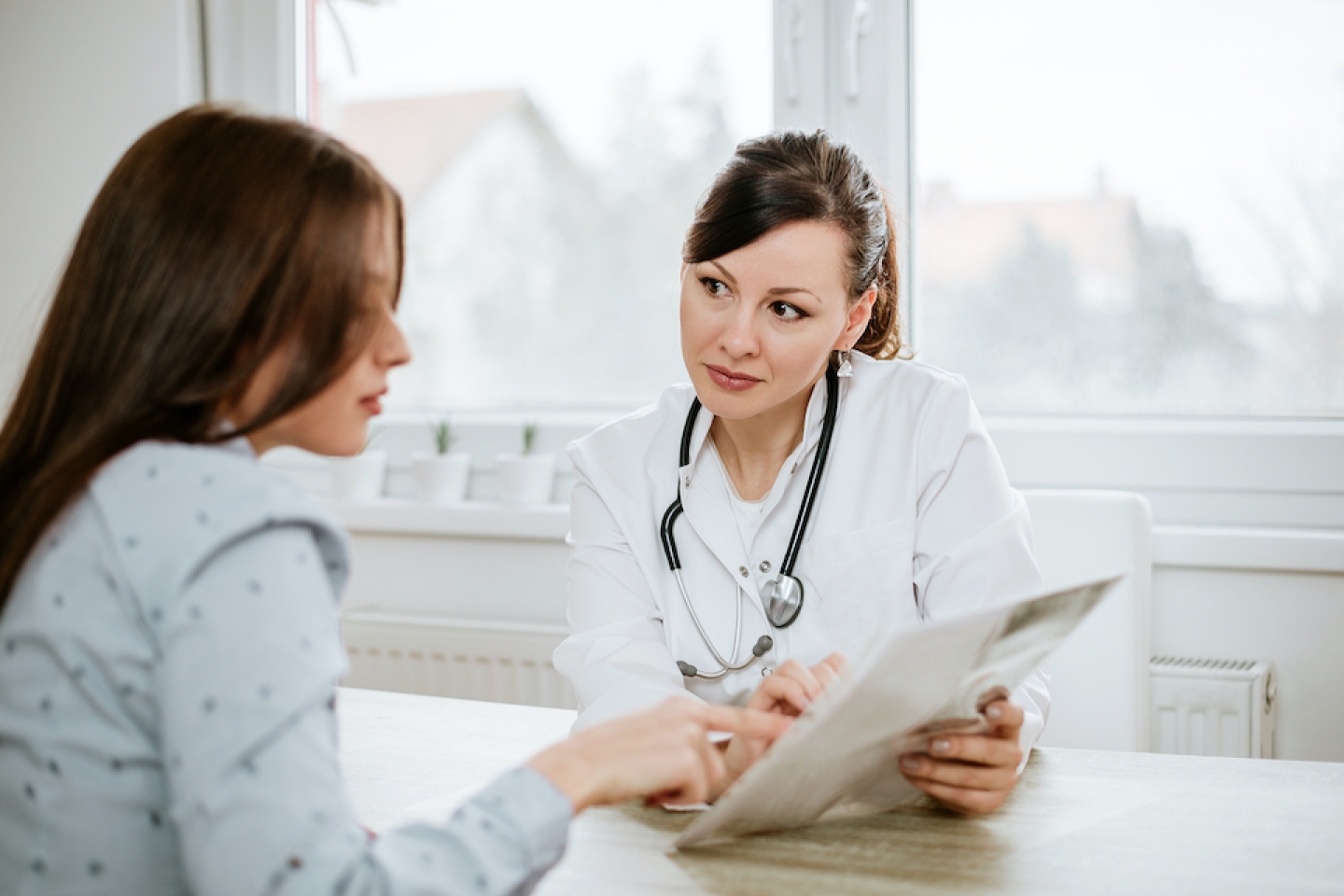 Physicians use data of all kinds to monitor and care for patients. What about the information that doctors gather directly from the patient?
That's where patient recorded outcome measures (PROMs) come into play. Here's what patients need to know about what PROMs are and how Weill Cornell Medicine's pain management physicians use this information:
[This piece is based on our Back to Health podcast episode with Lisa Witkin MD, a member of Weill Cornell Medicine's Pain Management Center.]
What is a patient recorded outcome measure

A patient recorded outcome measure (PROM) is any report of the status of a healthcare condition that comes from the patient. Using a standardized, validated survey, PROMs allow physicians to obtain information directly from the patient. They can study this information to understand why the patient is seeking help.
How do PROMs work
The physician may ask the patient to complete an electronic questionnaire before, during, and after treatment to determine the nature of the patient's symptoms and progress.
PROM protects information
The pain management team securely collects this information and compiles it into a registry to help track trends; determine which treatments help which patients; increase collaboration across specialties; and guide future care. The information is safely collected and deidentified, and is available to the patient in the electronic medical record.
It's about quality of life
This tool helps physicians fully understand the impact of treatment: How does pain affect the patient's physical function? Can the patient work? Can a patient exercise—or walk? Does the pain cause sleeplessness, anxiety, fatigue, or depression? Understanding these details helps physicians and patients create concrete goals and ultimately improve outcomes.
Each PROM is unique
With enough PROMs, doctors may be able to better pinpoint which treatments benefit certain patients. Other kinds of information gathering, such as clinical trials, may not represent the patient population that physicians see every day.
PROM is patient-centered
WCM physicians use PROMs to provide a high level of customized, patient-centered care. By learning exactly what patients feel and experience, and what's important to them in real time, physicians can work with patients (and other providers instrumental in that patient's care) to create an effective medical plan and decrease their pain.
It gets to the heart of pain management
Each patient experiences pain differently. What one patient considers mild or tolerable pain, another may feel is debilitating and disabling. PROMs allow physicians to collect useful, validated data from patients about how pain affects their overall physical, social, and emotional health and wellbeing.
Clinical Service
Practice
Physician