WCM's Chairman of Neurological Surgery Awarded Ellis Island Medal of Honor
May 16, 2018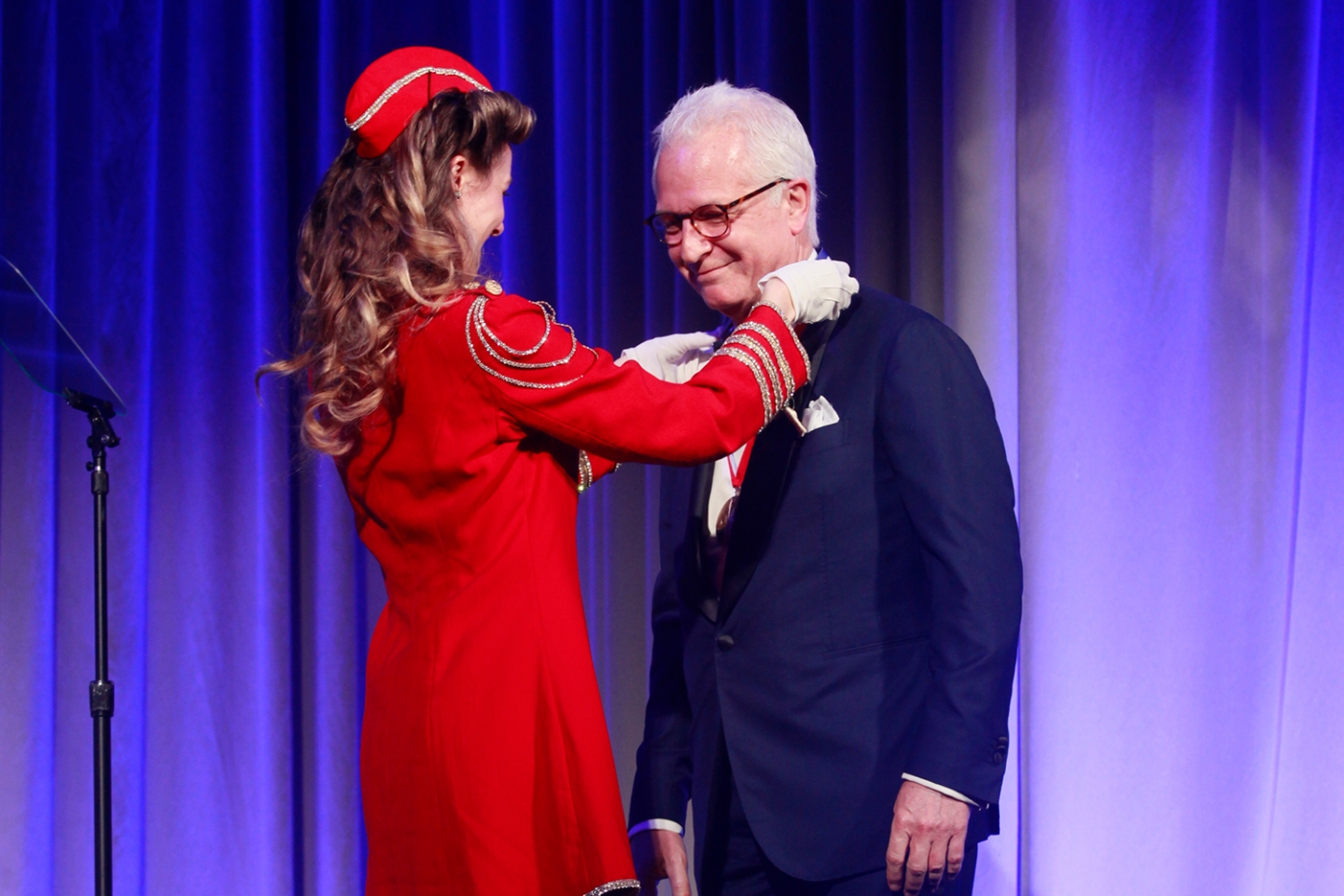 Neurological surgeon Dr. Philip Stieg was recently awarded the prestigious Ellis Island Medal of Honor. The reward, which is recognized by Congress, is given annually to exceptional individuals for outstanding contributions to their field.
"I am humbled indeed by being recognized for my work in neurological surgery, especially when that recognition is tied to the American spirit of innovation and self-reliance," said Dr. Stieg, who is a professor and chairman of Department of Neurological Surgery at Weill Cornell Medicine. He is also the Neurosurgeon-in-Chief of NewYork-Presbyterian/Weill Cornell Medical Center.
"I'm certain that my parents would be extremely gratified to see this day, and I wish they could be here to celebrate with me," he added.
The awards are bestowed by the Ellis Island Honors Society, which describes its selected winners as those who "embody the spirit of America in their salute to tolerance, brotherhood, diversity and patriotism. Honorees may be native-born or naturalized, but most importantly, they are individuals who have made it their mission to share their wealth of knowledge, indomitable courage, boundless compassion, unique talents and selfless generosity with those less fortunate."
Learn more about Dr. Stieg's work and the Ellis Island Medal of Honor.
Clinical Service
Physician